Join us at the Guards' Chapel for a Christmas Carol Service
On Thursday 16th December at 7pm, the Commonwealth War Graves Commission will hold our first ever Carol Service in the magnificent setting of the Royal Military Chapel in London.
We invite you and all your family to share the magic of the season at the Royal Military Chapel for 'Commemorations at Christmas.'
Join us and the wonderful Choir of Guards' Chapel for carols, readings, and new music from some of the best young musicians of the Commonwealth. With some very special guests attending, including multi-million selling recording artist with an equally impressive Olivier Award winning acting career, Barbara Dickson OBE.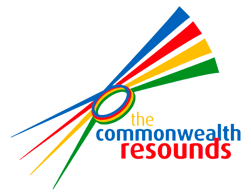 We are delighted to welcome The Commonwealth Resounds as a musical partner for this event, and are also working closely with talented musicians from the Purcell School of Music.
It promises to be a unique and enchanting evening of reflection, remembrance, and thanks for those who made the ultimate sacrifice in the two World Wars.
All profits from the event will go the CWGC's charity, the Commonwealth War Graves Foundation (CWGF). The CWGF, through a range of innovative and inspiring projects, engages and educates people – especially the young – with the work of the CWGC, and the stories of the men and women who died whilst fighting in the two World Wars.
If you are unable to see the on-screen checkout, you can also purchase tickets through our eventbrite page. Book via Eventbrite