Explore our shop
Discover our range of gifts and support the CWGF 
Unfortunately, we are currently only able to sell to customers within the United Kingdom due to a change in regulations as a result of Brexit.
Please be aware that due to the current complications surrounding Covid-19, orders may take longer than usual to arrive. We apologise for any inconvenience and hope to have this resolved when it is safe and appropriate to do so.
We will dispatch your items in 3-5 days.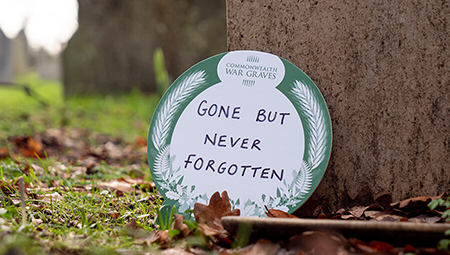 The CWGC Tribute
The CWGC tribute – write a personal message and lay this at a war grave or memorial in memory of someone and #ShareYourTribute. Completely biodegradable, its design reflects the six Commonwealth member nations who fund our work.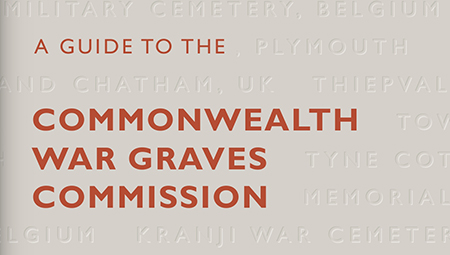 A Guide to the Commonwealth War Graves Commission
A Guide to the Commonwealth War Graves Commission will show you some of our treasures. Within its pages we tell you more about who we are, how we came to be, who we commemorate, and how we remember them – and encourage you to start your own journey of remembrance by exploring our sites, near and far.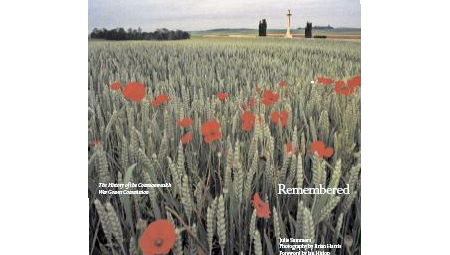 Remembered - The History of the Commonwealth War Graves Commission
Remembered features images by award winning photographer Brian Harris, never before seen photographs from the Commission's own archives and a new history of the Commission by renowned author Julie Summers.
The Unending Vigil - The History of the Commonwealth War Graves Commission
This book by Philip Longworth tells the Commission's story from its beginnings on the Western Front during the First World War under the direction of Fabian Ware, describing the contribution made by the architects, sculptors, engineers, horticulturalists and men of letters who combined to create the war cemeteries and memorials that are so familiar today.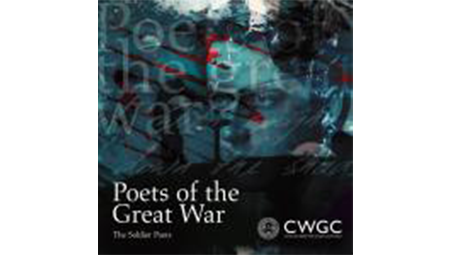 Poets of the Great War
Almost 3000 volumes of war poetry were published during the First World War and in the years immediately following. The  Commonwealth War Graves Commission commemorates more than eighty published soldier poets who lost their lives  during the First World War.
From Wilfred Owen and Rupert Brooke to Leslie Coulson and Charles Sorley, some poets in this volume will be familiar whilst others are less so. Whilst some works are famous worldwide, others have been practically forgotten. Yet they all represent lives cut short and potential unfulfilled.
The soldier poets came from a range of backgrounds, and served at all levels in the armed forces. Some were well-known published poets, but most were ordinary people. They took up their pen to seek in poetry a means of expressing the weight of their wartime experience, or their nostalgia for a way of life that would never be the same again.
In this beautiful book you will find a few of their stories and words.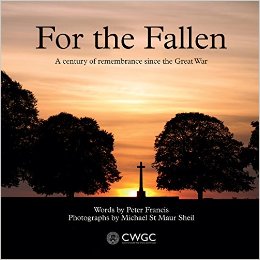 For the Fallen
We're very proud to announce the publication of 'For the Fallen' - a new book for the CWGC, inspired by the stunning images of acclaimed photo journalist Michael St Maur Sheil and by the CWGC's remarkable efforts to honour those who died. From headstones in the remote Namib Desert to those in the lush undergrowth of Buff Bay in Jamaica, and from an isolated grave on a tiny island on Loch Shiel to the 72,000 names on the Thiepval Memorial in France, this book commemorates some of history's greatest and most devastating battles and the men and women who fought and died in them.