Leicester (Welford Road) Cemetery
Opened in 1849, Welford Road Cemetery is more than 12 hectares in size with around 10,000 headstones and 35,000 graves. There are almost 300 First World War service personnel buried here, many of whom died in the 5th Northern General Hospital which was established in Leicester during the war. You will also find 46 Second World War service personnel here who were laid to rest by their families.
Between 1914 and 1919, the 5th Northern General Hospital, with more than 2,600 beds, occupied several buildings in Leicester and North Evington. More than 95,000 officers and men were admitted to the hospital, which recorded 514 deaths before its closure. During the Second World War, there was a Royal Air Force operational training station near Leicester. Welford Road Cemetery contains 286 First World War burials, more than half of them forming a war graves plot with a Screen Wall bearing the names of those buried there. The 46 Second World War burials are scattered throughout the war cemetery, which also contains eight Belgian war graves.
Find out more
Welford Road Cemetery was originally intended as a private burial ground for dissenters but, in response to pressure from the public, Anglican burials were allowed and the cemetery officially opened in June 1849. During the First World War, cemetery authorities gave the War Office permission to bury service personnel here, some of whom had died in the 5th Northern General Hospital in the city.  
In 1907 the Territorial and Reserve Forces Act brought in a national medical service for the care of the volunteer army for the first time. Prior to the First World War plans were made for 23 Territorial Force hospitals in towns and cities throughout the United Kingdom, each with 520 beds that could be quickly opened in the event of war. Until such time as they were required, the hospitals existed only for training purposes. Once activated, they were usually housed in existing hospitals, asylums and university buildings. Almost all were ready to receive patients by the end of August 1914, just three weeks after being mobilised. 
The 5th Northern General Hospital was established under this scheme in Leicester in 1914. The main hospital was housed in the former Leicester and Rutland Lunatic Asylum, which had been empty since 1908. Existing outbuildings were replaced with more suitable accommodation for patients and medical staff and over the course of the war the hospital expanded to more than 60 locations in the area including North Evington War Hospital, Knighton House Hospital, Gilcross Hospital and Leicester Royal Infirmary. By 1917 there were beds for almost 2,600 patients in and around the city and by 1919 more than 95,000 casualties of war had been treated. Of that number 514 died, of whom 286 lie here in Welford Road Cemetery. All were given a military funeral with honours. More than half of the First World War casualties are in the war graves plot, their names inscribed on the Screen Wall. 
At the end of the war the hospital and grounds were purchased by a local businessman, Thomas Fielding John, and given to the Council that founded Leicestershire and Rutland University College (now the University of Leicester) as a memorial to the young men of the county who had paid the ultimate price. 
The institution's motto 'ut vitam habeant' means 'so that they may have life'. 
During both world wars, UK-based families of those who died in this country were able to lay their relative to rest where they wished. During the Second World War, one servicewoman and 45 servicemen were buried privately in Welford Road Cemetery, so their graves are scattered across several sections and some still bear grave markers chosen by their kin. The army, navy and air force are all represented.  
Flight Sergeant Sidney Brown of Leicester was killed 50 miles south of here when the Wellington bomber on which he was aircrew crashed during an operational training flight. His parents inscribed on his headstone:  
HE GAVE HIS LIFE 
THAT WE MIGHT LIVE 
ONE OF THE BEST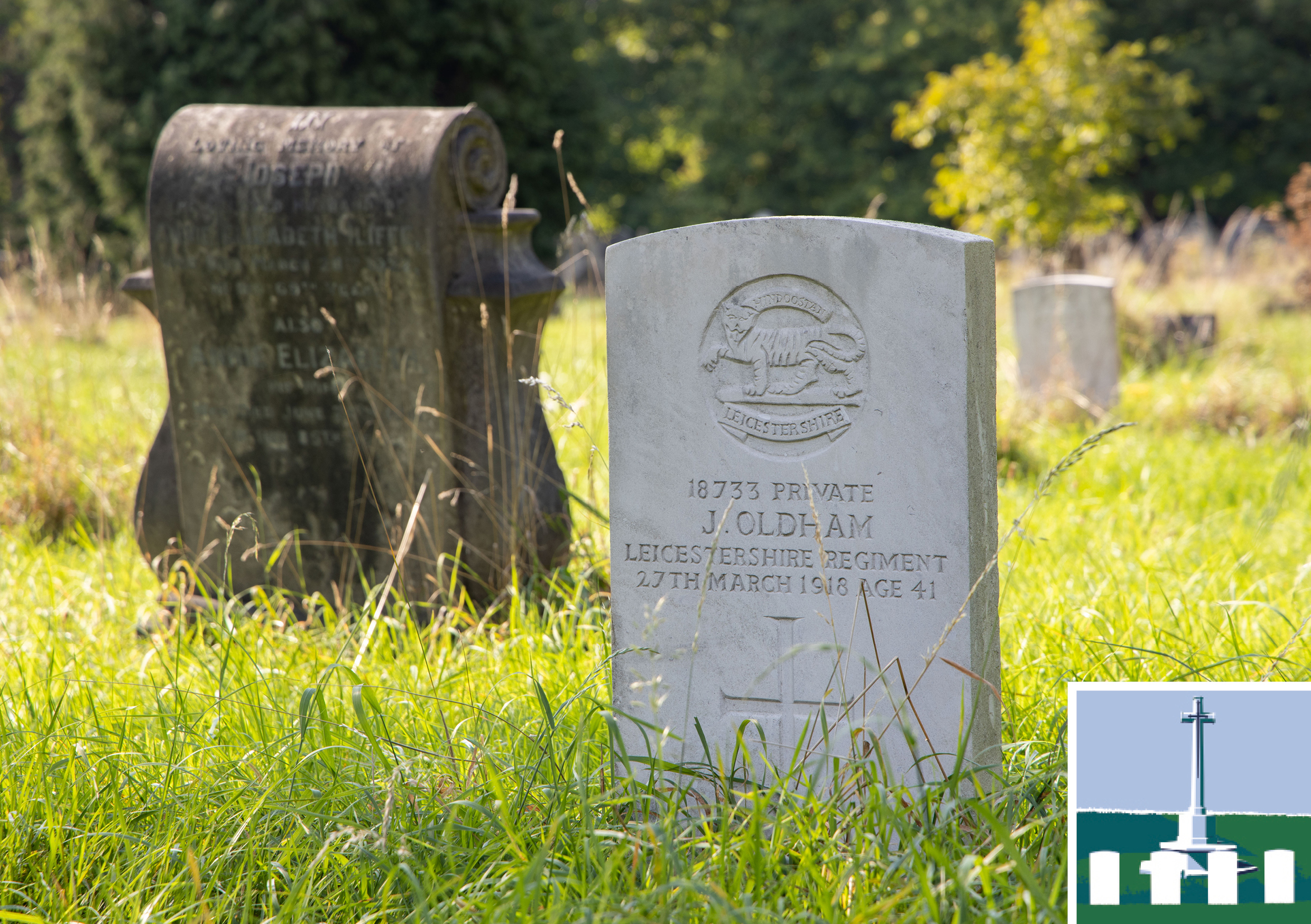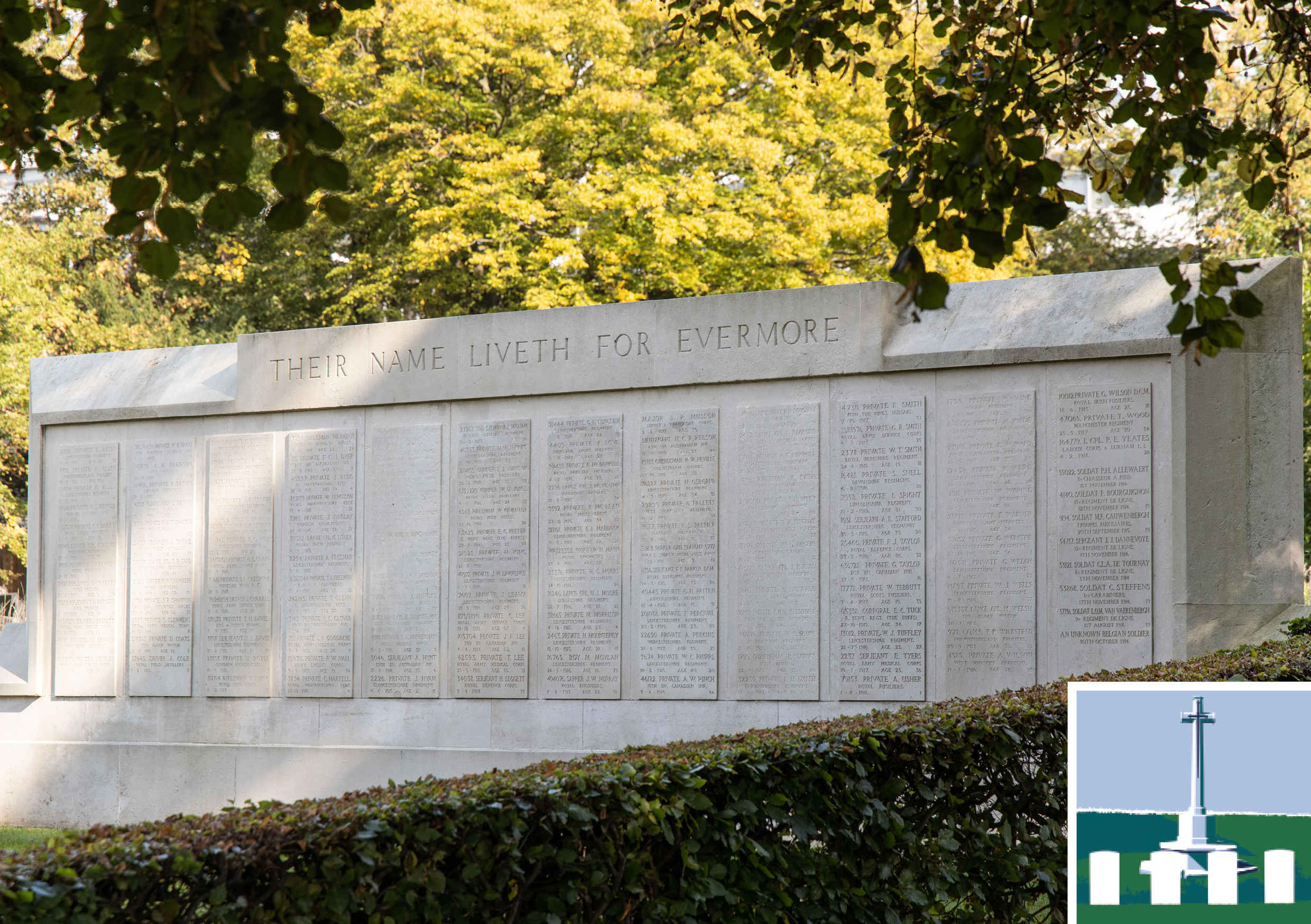 Visit Leicester (Welford Road) Cemetery
The cemetery is located near the University of Leicester. Access by car is from the Welford Road A5199 and there is parking available on site during opening hours. Before visiting we recommend you visit:
Visit the website of the Site Authority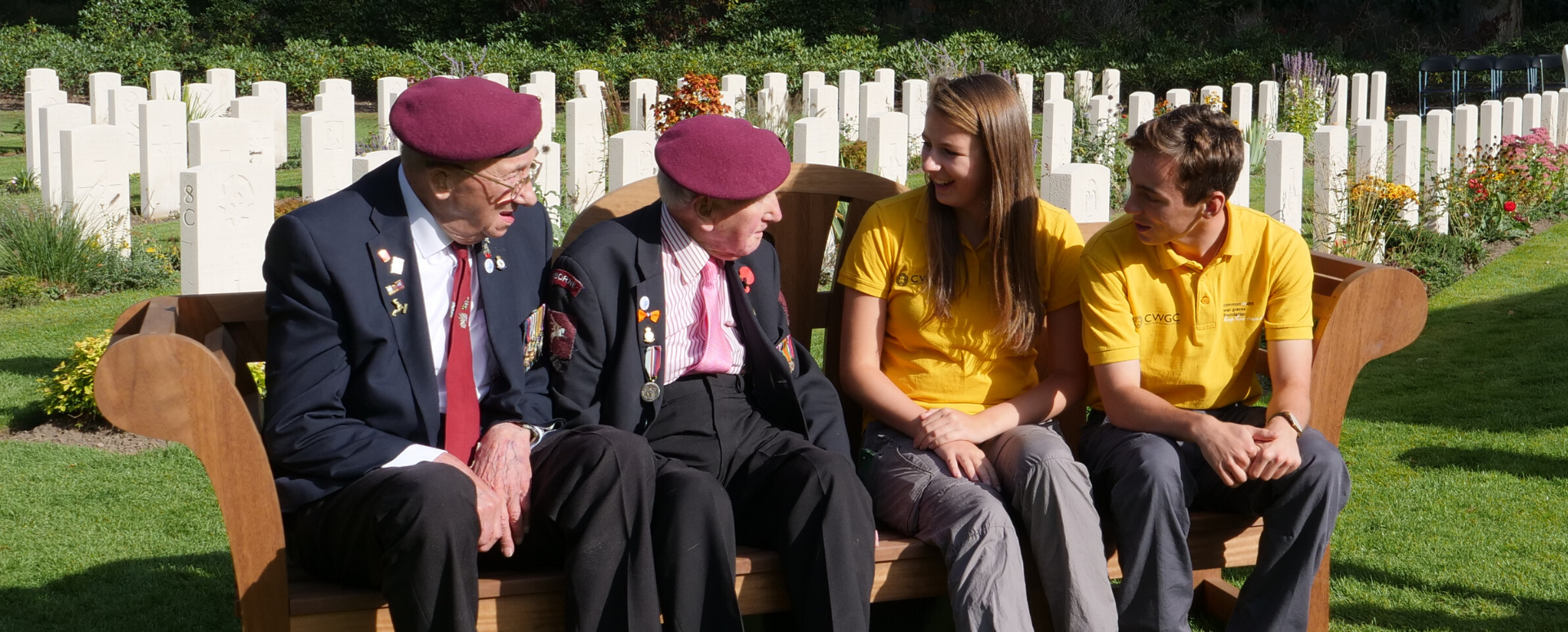 Become a Commonwealth War Graves Foundation Member today
As a CWGF member, you'll help keep their stories alive for future generations
Join The Foundation