Arbroath Western Cemetery
Located along Scotland's east coast, Arbroath Western Cemetery contains the largest number of war graves of both wars in Angus. There are now 8 First World War casualties and 54 Second World War casualties commemorated here. A Cross of Sacrifice stands in the service plot containing Second World War graves.
Located along Scotland's east coast, Arbroath Western Cemetery contains the largest number of war graves of both wars in Angus. There are now 8 First World War casualties and 54 Second World War casualties commemorated in the war cemetery, including two Dutch war graves. The First World War graves are scattered in the cemetery. Most of the Second World War graves are in a service plot, but a few are in other parts of the cemetery. This plot was reserved by the Admiralty and is the final resting place of many men based at HMS Condor, the Royal Naval Air Station at Arbroath, who were killed in action or during training accidents during the war. A Cross of Sacrifice, as designed by Sir Reginald Blomfield, stands in the service plot and was unveiled on 31 May 1953 by Vice-Admiral E.M.C. Abel Smith C.B., C.V.O., the first commanding officer of HMS Condor.
Find out more
On 4 August 1914, the day of the outbreak of the First World War, a German schooner Behrend entered Arbroath harbour and the ship's crew were placed under arrest. Arriving with a cargo of oilcake for local merchants after 24 days at sea from St. Petersburg, they were unaware that war had been declared by Britain on that day.
Throughout the war, several military units were stationed in Arbroath. Seaforth House and its stables, Inverbrothock School and Abbey School were all used as military billets. Units stationed at Arbroath included the Argyll and Sutherland Highlanders and the Welsh Cycle Battalion.
The nearby Bell Rock lighthouse was manned but not lit, except for short bursts during routine periods or by special permission due to fears that the lighthouse, when lit, would assist navigating German U-boats operating in the area. On 28 October 1915, HMS Argyll ran ashore at Bell Rock and although the entire crew was safely rescued by two destroyers HMS Hornet and Jackal, the Argyll suffered significant damage to much of the hull and was salvaged.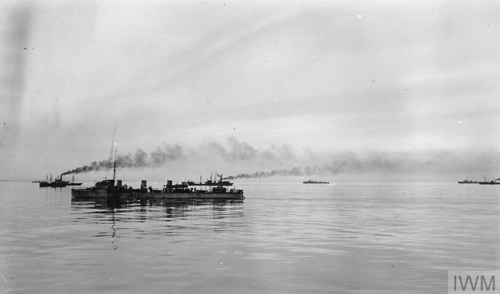 Royal Navy destroyer in convoy to Bell Rock. © IWM Q 74243
Among the eight First World War graves scattered throughout the cemetery is Corporal Peter Swankie of 44th Battalion, Canadian Infantry (New Brunswick Regiment) and son of William and Cecilia Cargill Swankie, of 11 Union Street, Arbroath. Corporal Swankie died of wounds received in action in France on 10 November 1918, a day before the Armistice ended the war. He was buried in the cemetery on 17 November 1918.
During the Second World War, Arbroath was one of the busiest Fleet Air Arm airfields in Britain when it opened as HMS Condor in June 1940. HMS Condor was used as No 2 Observers School, a Deck Landing Training School, and a Naval Air Signals School. In October 1940, the airfield was attacked by Luftwaffe bombers operating out of Norway and suffered some damage as a result. However, the site of the airfield has mostly been well preserved and many of the runways, hangars and support buildings from the war remain intact today.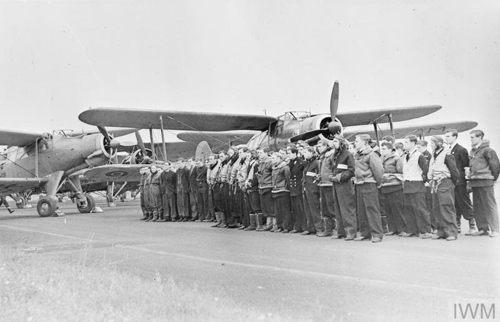 Fleet Air Arm pilots learn to "land on". September 1943, Arbroath Royal Naval Air station. Deck landing training. © IWM A 19572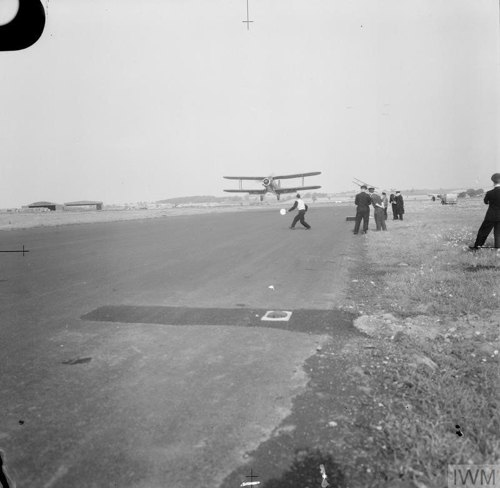 A Fairey Albacore comes in for landing on a dummy aircraft carrier deck at HMS Condor in September 1943.
On 11 October 1940, the Admiralty approved the reservation of an area in Arbroath Western Cemetery for the interment of Naval personnel. The plot includes the grave of Sub-Lieutenant Samuel Hoskin Bunch who was based at HMS Condor. He was born in January 1919 in Roehampton, Surrey.  On 1 May 1939, Samuel entered the Air Branch of the Royal Navy and after completing his training he joined No. 804 Squadron at Hatston on 20 June 1940, flying Sea Gladiators in defence of Scapa Flow dockyard. In the early hours of 11 June 1941, Sub-Lieutenant Bunch was killed when his Sea Hurricane collided with a Fairey Swordfish aircraft during take-off at HMS Condor. He was 22 years old.
After the Second World War, Sub-Lieutenant Bunch's father offered to supply a wooden bench for visitors to the war graves in the cemetery. The bench was installed in 1949, and includes a bronze plaque with the following inscription:
"Presented by Mr. and Mrs. H.E. Bunch in proud and cherished memory of their only son Sub/Lt. S.H. Bunch, RN(FAA) who died in action 11th June, 1941. Also in remembrance of his Fellow-Officers and men who laid down their lives in the service of their country. 1939-1945"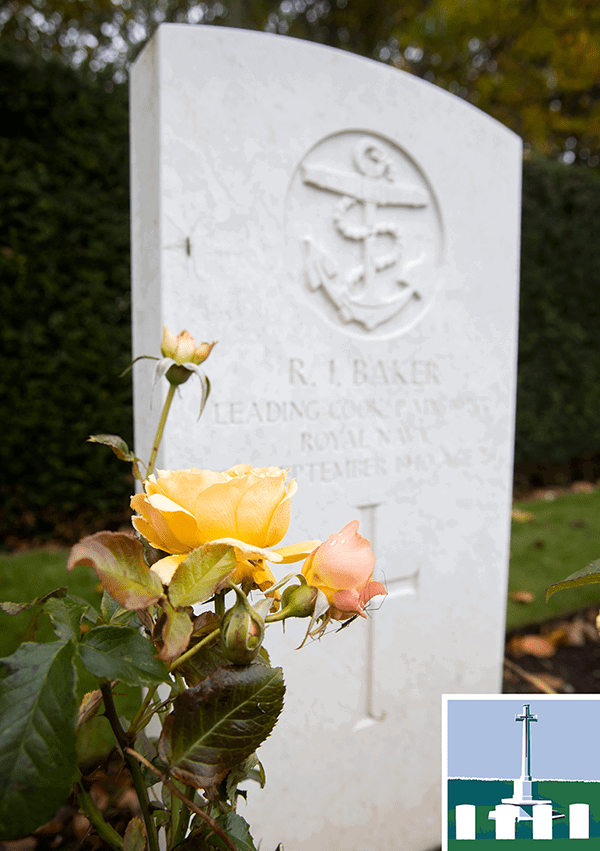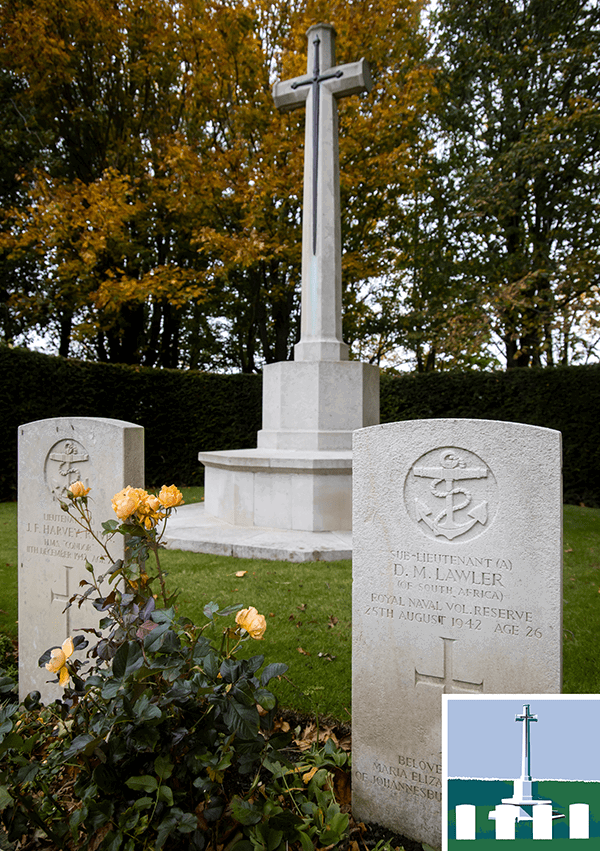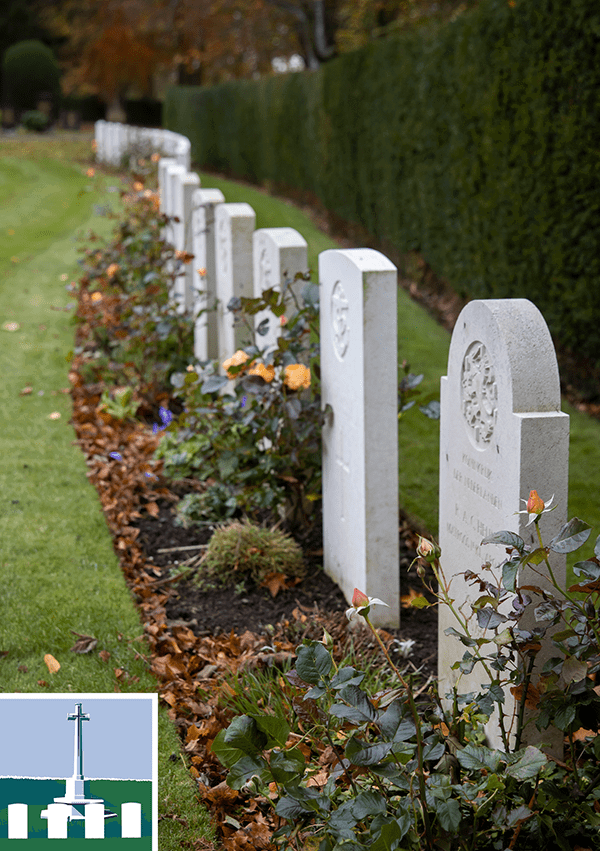 Visit Arbroath Western Cemetery
Arbroath Western Cemetery lies to the west of the town centre. It is about one mile from the railway station. The main entrance is directly on A933 (Forfar Road). Before visiting we recommend you consult the website of the cemetery authority.
Visit the website of the site authority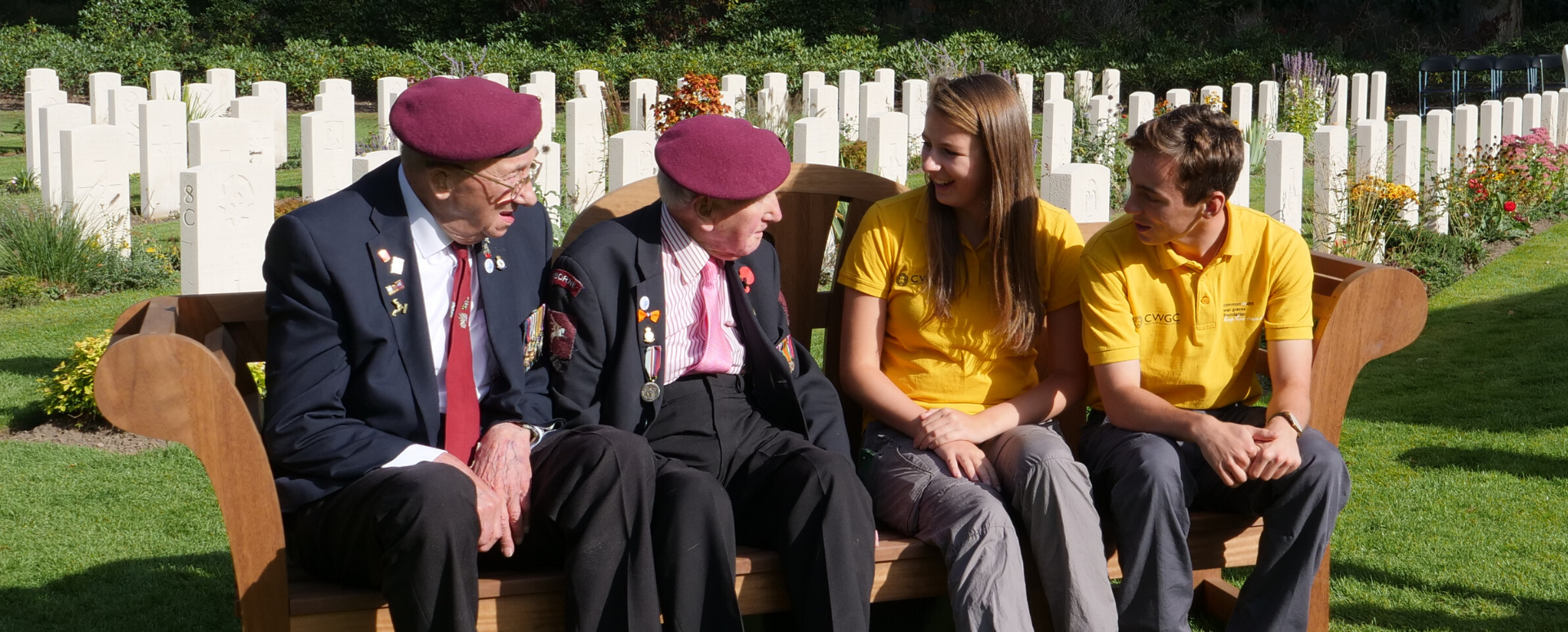 Are you ready to become a CWGF Member?
Sign up as a member to help the work of the Commonwealth War Graves Foundation.
Register today