09 April 2020
Brothers and Sisters in Arms
There are many brothers and sisters commemorated all around the world in CWGC sites, which provide a poignant reminder of the sacrifices made by families during the two world wars. Peter Francis, Media & PR Executive, explores some of these stories for National Siblings Day.
Many of us have seen the Second World War epic Saving Private Ryan. We've been stunned by the cinematography and gripped by the film's opening sequences, but above all moved by the humanity of the central story – the rescue of the only surviving brother of four who, as we are told in one of the film's most moving scenes, "have laid so costly a sacrifice upon the altar of Freedom."
Like any good film, there's a nugget of truth at the heart of the dramatized story – a truth that can be found in CWGC's remarkable war records and archives.
For Siblings Day, we've chosen some of the touching and tragic stories of brothers and sisters commemorated by CWGC – stories of families torn apart by conflict. We hope they will inspire you to seek out others and share them with us.
The Beechey Boys
Amy Beechey was the wife of a country vicar and even by the standards of the time she had a large family of eight sons and six daughters. All the Beechey boys would serve in the First World War but five, Bernard, 38, Charles, 39, Leonard 36, Frank 30, and Harold 26, would never come home.
Harold is commemorated at the Villers Bretonneux Memorial in France. He was Amy's seventh son and had emigrated to Australia with his brother Chris, where he joined the Australian army – seeing action in Gallipoli in 1915. Harold was sent to France and was killed by a shell in April 1917.
Charles is buried at Dar es Salaam War Cemetery in Tanzania. He was a schoolteacher before the war and keen naturalist. Known to everyone in the family as Char, he was Amy's second son. On hearing of the deaths of two of his brothers he wrote…"I do not think many families have done more for the country than we have." He was killed in October 1917.
Frank is buried in Warlincourt Halte British Cemetery in France. A teacher before the war, Frank loved motorcycles and was a keen sportsman, playing cricket for Lincolnshire. Frank was mortally wounded in November 1916.
Bernard is commemorated on The Ploegsteert Memorial. A gifted mathematician, he was also a teacher before the war. He was killed on 25 September 1915 – the first of the brothers to die.
Leonard is buried at St Sever Cemetery Extension in Rouen, France. He was described as studious by his family – the boy who "never got into scrapes". Leonard died of gas poisoning in 1917.
It is hard for us to imagine Amy's suffering, but posterity has left us a clue as to how she felt. In April 1918 she was presented to King George V and Queen Mary. The Queen thanked her for her sacrifice. Amy replied: "It was no sacrifice, Ma'am – I did not give them willingly."
"MacRobert's Reply"
Grief manifests itself in many ways, but surely one of the most extraordinary examples is the story of MacRobert's Reply?
Lady MacRobert was the widow of Sir Alexander, Baronet of Crawnmore and Cromar in Scotland. She had three sons, Alasdair, Roderic, and Iain. Alasdair was killed in an air crash in 1938.
Roderic succeeded his brother as Baronet and was commissioned into the Royal Air Force as a Flight Lieutenant – serving with 237 Squadron in the Middle East. He was killed in 1941 attacking German positions at Mosul in Iraq.
On hearing of her son's death, Lady MacRobert said: 'I am proud that he did his duty and lived up to the family motto "Virtutis Gloria Merces" – Honour is the Reward of Bravery'.
The last remaining son, Iain, became the fourth Baronet – albeit briefly. He was also serving in the RAF as a Pilot Officer, attached to Coastal Command. Iain's aircraft went missing over the North Sea while searching for the crew of an RAF bomber.
Lady MacRobert's response shows something of the spirit of this remarkable woman at a time when Britain was faced by an unprecedented threat. She wrote to the Air Ministry offering them the huge sum of £25,000 (£1 million in today's money) to purchase a bomber that would carry on the fight. The aircraft, a Stirling, would bear the name 'MacRobert's Reply' and the family's coat of arms.
"It is my wish, as a mother, to reply in a way my sons would applaud – attack with great fire power, head on and hard."
The first aircraft flew 12 sorties before it was used on training operations. The name and crest were transferred to another Stirling which was shot down over Denmark in May 1942 – all of the crew, bar one, were killed and are buried in Odense Cemetery, Denmark.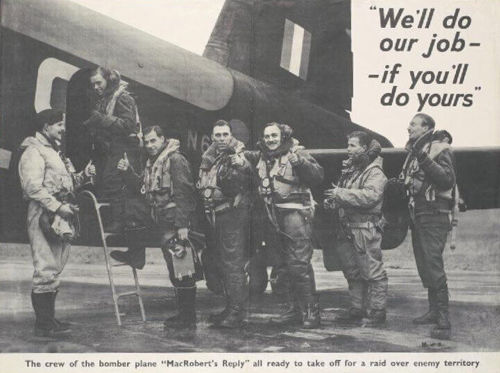 Sir Iain is commemorated on the Runnymede Memorial, UK.
Sir Roderic is buried in Mosul War Cemetery, Iraq. The situation in Iraq is still too unstable for CWGC to maintain Mosul and so Sir Roderic's name is one of those recorded in the Iraq Roll of Honour at CWGC's Head Office in Maidenhead, UK.
A Family's Tribute
Fountains Hall is an impressive country house near Ripon in North Yorkshire, and once home to the Vyners family. Within the house is an unusual war memorial to a brother and sister lost during the Second World War.
Elizabeth Vyner was a member of the Women's Royal Naval Service and died of sickness while on service in Felixstowe, Suffolk. Her remains were cremated and she is commemorated by CWGC on a Screen Wall at Ipswich Crematorium.
Elizabeth's brother, Charles, was a pilot serving with the Royal Naval Volunteer Reserve, operating from the aircraft carrier HMS Hunter in the Far East. He was lost near Rangoon and is commemorated on the Lee-on-the-Solent Memorial, Hampshire.
Although CWGC commemorates Charles and Elizabeth, the family erected their own tribute in their home. It takes the form of a stained-glass window with stone figures on either side representing brother and sister.
The memorial was unveiled by Queen Elizabeth, The Queen Mother in April 1953. Part of the inscription reads…
From this their Home, they went forth to war.
Photos of the MacRoberts family - MacRoberts Trust.
Photo of Vyner Memorial - Gcr22 at English Wikipedia, CC BY-SA 3.0.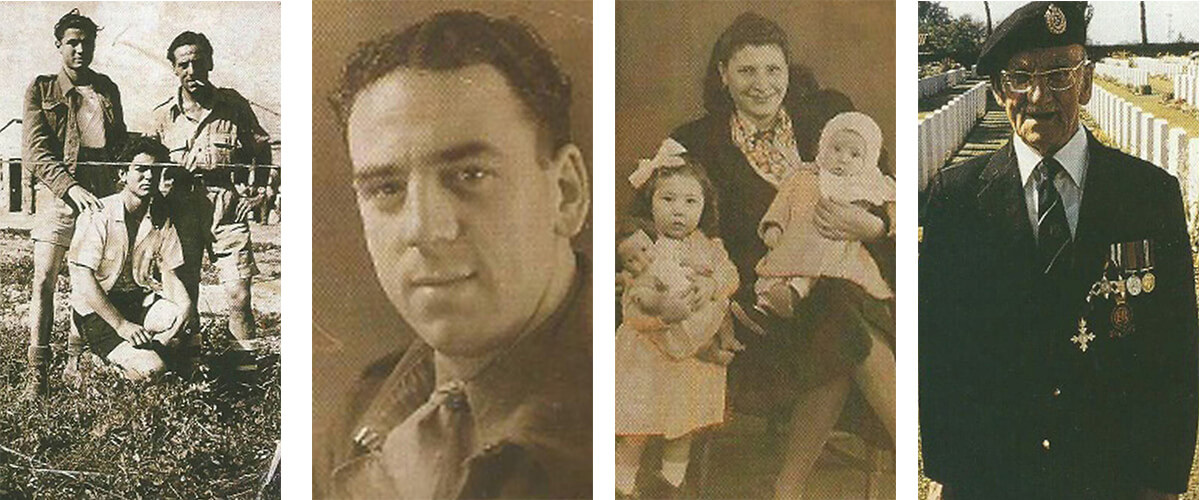 Discover the family connection at Cassino War Cemetery
Discover the story of a Grandfather and Grandson who helped shape CWGC's Cassino War Cemetery.
Family Ties at Cassino War Cemetery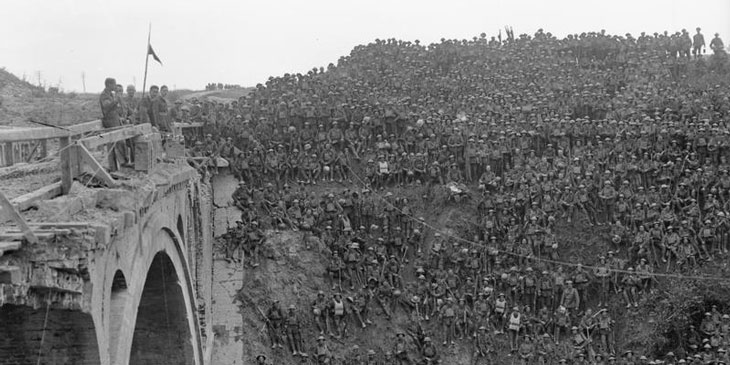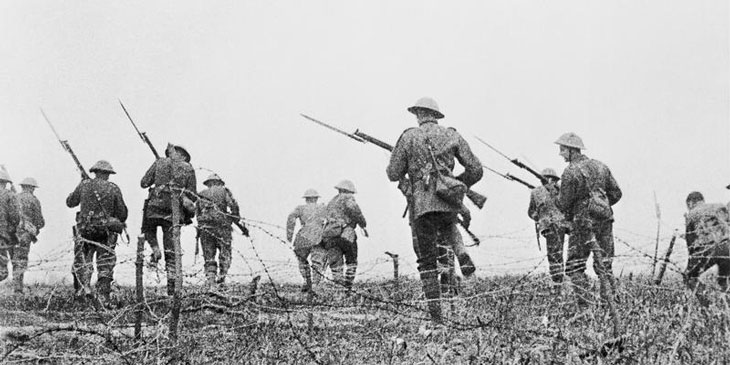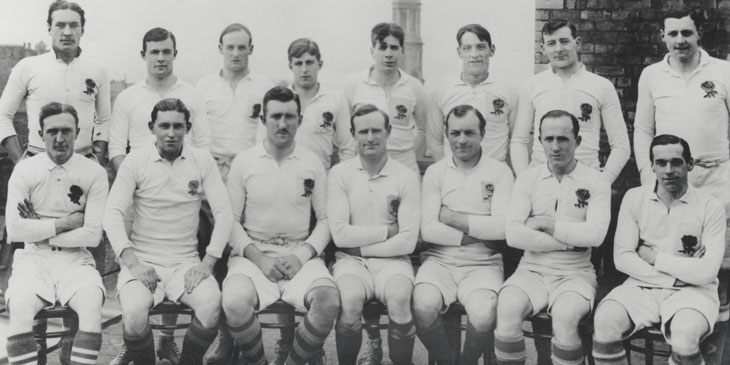 Read more blogs