23 July 2021
Remembering the athletes of the World Wars
It won't surprise you to hear that among the huge numbers of men and women whose graves we care for, we find stories of athletes, swimmers, footballers, runners. Those who died in the two world wars were often in the prime of their life and shared the same hopes, dreams and interests as we do today. Many were keen sportsmen and women, and some had the potential to become elite athletes.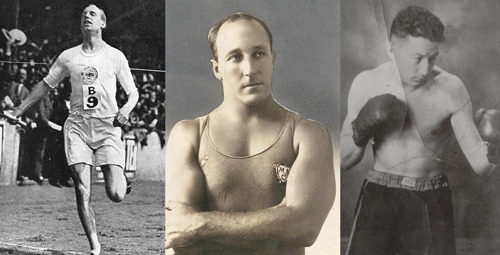 Sporting events played an important role in wartime, boosting morale in both the conflict zones and at home, and giving everyone some respite from the constant pressures of war. You will probably of heard of one of the most famous examples which happened in the winter of 1914 when an informal Christmas truce was declared along many parts of the Western Front – a line of trenches extending from the Channel coast to Switzerland – and games of football started between opposing forces.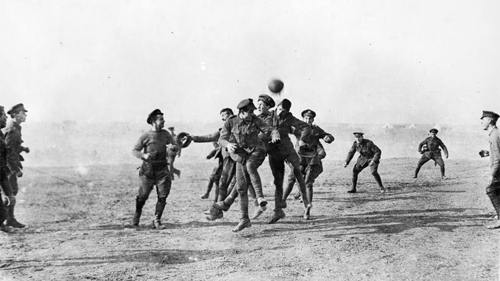 Officers and men of 26th divisional ammunition train (army service corps) playing football in Salonika, Christmas 1915, IWM. 
But whilst we hear stories of football matches and cricket games taking place during wartime, there are many stories that were never written, of those events and achievements never realised, those aspiring sporting talents who went to war and never came home.
Cecil Healy - Swimming
Probably the most significant development in the history of competitive swimming was the invention of the stroke known as the Australian Crawl. Australian swimmers introduced the technique of swimming with an alternative overarm stroke, head down in the water and a deep "flutter" sort of kick – a stroke that is now very familiar. This very fast stroke was effective over short distances but it wasn't until Cecil Healy developed the breathing technique which we know today, of breathing to the side, that it became competitive over long distances.
As well as being an innovator, Cecil was also a fantastic sportsman. He first represented Australia in the 1906 Olympic Games in Athens, where his brother also competed. He won a bronze medal in the 100 metres freestyle. Six years later at the Olympic Games in Stockholm, he went one better, winning a silver medal.
When war broke out Cecil joined the Australian Infantry. He was killed in 1918 at the age of 36 and is buried in Assevillers New British Cemetery on the Somme, France.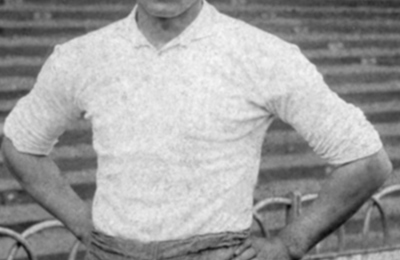 Walter Tull - Football
You may already have read our blog about Walter Tull, a professional footballer who played more than one hundred games for Tottenham Hotspur and hoped to go on to play for Glasgow Rangers once the war was over.
Walter joined the Footballers Battalion of the Middlesex Regiment shortly after the outbreak of the First World War and sadly died in France in 1918, whilst leading his men into battle. Walter's story is just one of many stories of the sportsmen and women we commemorate across the world.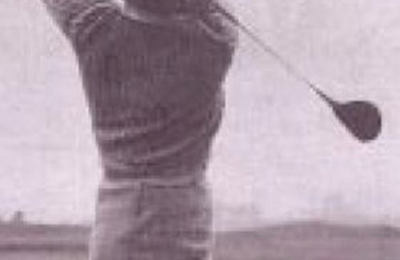 Pamela Barton - Golf
Pamela Barton joined the Women's Auxiliary Air Force in 1941, one of the many women who played important roles in the Second World War, Pamela became a radio operator with the rank of Flight Officer.
Before joining up Pamela had become the undisputed world women's golfing champion, the only woman to hold both British and American Open titles. Pamela died in an accident in November 1943, when she was only 26 years old and is buried in Margate Cemetery in Kent. Her tragic death is typical of so many and we will always wonder what she and her fellow athletes would have gone on to achieve.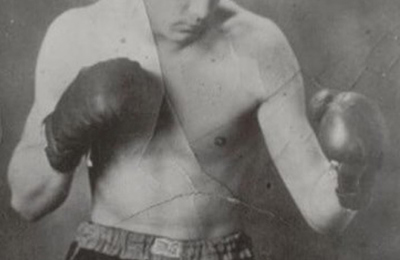 Ernest Herlen - Boxing
Whilst some sports were used during wartime to build morale and give a break from the fighting, other sports were used by the armed forces to give soldiers a competitive and aggressive edge, to help them in combat. Boxing is one such example. Boxing matches were very popular and some servicemen were already accomplished boxers before entering the forces, men like Ernest Herlen (or Ossie as he was known) who started boxing at the age of 15. During the 1930s Ossie excelled in his chosen sport, becoming Saskatchewan Lightweight Champion in 1937 and Welterwieght Champion in 1938.
Of his 33 fights, Ossie won 27 of them, 12 by knockout, and in his nine years of boxing, he was never knocked out. After entering the Royal Canadian Air Force, Ossie carried on boxing and took the Tornoto Garrison Championship in 1940.
Sadly, Ossie died aged just 25, in June 1944 and is buried in Saskatoon (Woodlawn) Cemetery in Canada, but his achievements are still remembered today.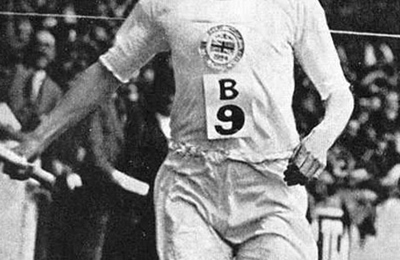 Eric Liddell - Athletics
Not everyone we commemorate served in the Armed Forces. Civilians who died as a result of enemy action in the Second World War are remembered on a roll of honour in Westminster Abbey in London. One of the names is that of Eric Liddell, perhaps one of the most famous athletes of his generation, who was the 400 yards champion in the 1924 Olympics and was immortalised in the film Chariots of Fire.
Eric was born in China and sent to school in England. At Edinburgh University he developed into a top class sportsman, winning seven caps on the wing for Scotland in rugby football, but it is for his athletic prowess that he is best remembered. A deeply religious man, Eric returned to China to join his father as a missionary, but in March 1943 he was interned by the Japanese and died in captivity two years later.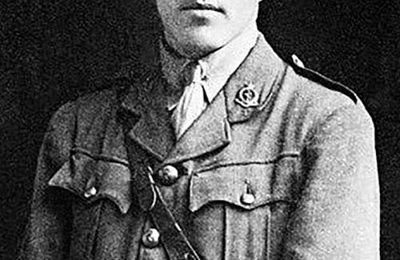 Noel Chavasse - Athletics
Another 400 yard champion who we commemorate is Noel Chavasse. Noel was a keen athlete and who represented Oxford at both athletics and lacrosse before competing for Great Britain, with his twin brother, in the 400 yards at the 1908 Olympics.
After university, Noel joined the medical profession and it was while serving as a doctor in the Royal Army Medical Corps during the First World War that he was awarded the Victoria Cross (twice) and the Military Cross for rescuing and caring for soldiers despite being wounded himself. The Victoria Cross is the highest award for gallantry and Noel is one of only three people to ever be awarded it twice.
Sadly, he was killed in 1917 during the action for which he was awarded the second of his VCs. His headstone in Brandhoek Military Cemetery in Belgium is unique because it has both of his awards engraved upon it. His brother Aidan also fell in 1917 and is commemorated at Ypres (Menin Gate) Memorial. You can read more about Noel and Aidan in our news article Casualties of Passchendaele.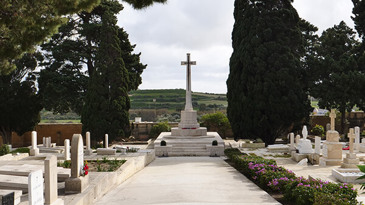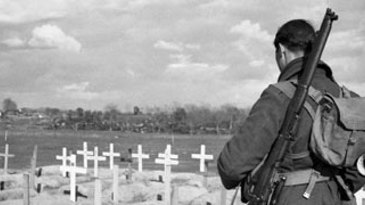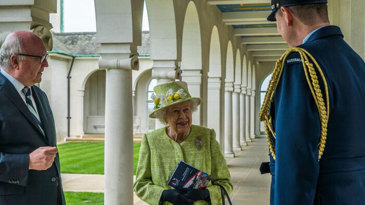 Read more blogs