27 June 2022
Burial service for an unknown soldier of the 5th Canadian Mounted Rifles and two unknown soldiers of unknown regiments will be held at CWGC's Loos British Cemetery, France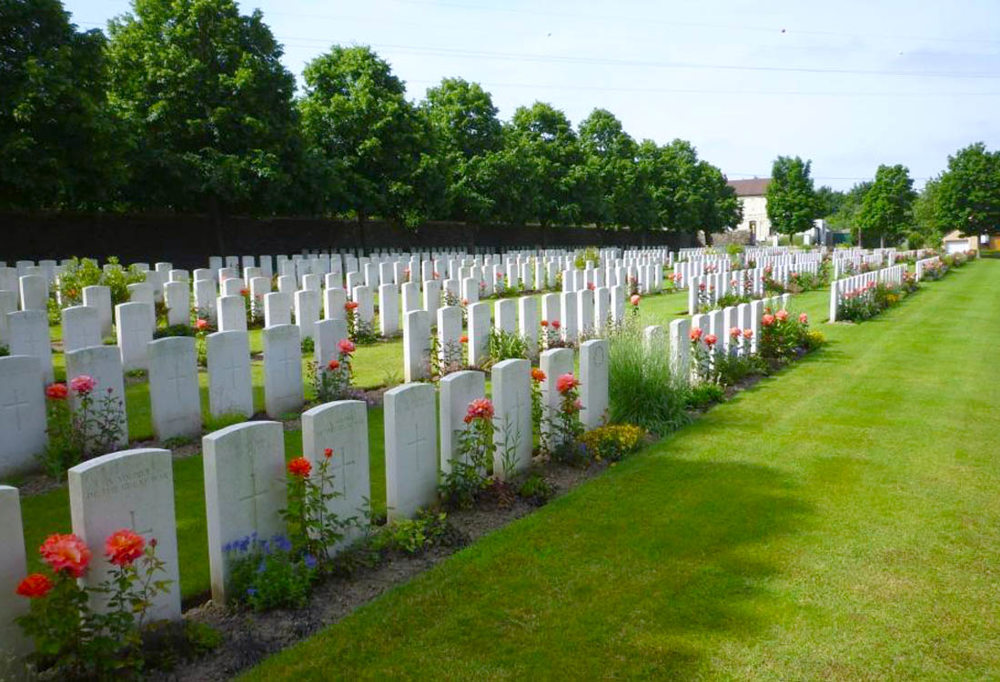 A burial service will be held for three unknown soldiers at 2 pm (local time) at Loos British Cemetery.
CWGC will mark the new graves with Commission headstones and care for them in perpetuity.
The service has been organised by the Canadian Defence Force and will be attended by Defence Staff, Regimental representatives, CWGC staff and local dignitaries. Members of the public are welcome to attend.
Please note, ceremonies are subject to Covid-19 regulations (British and local) and may be liable to cancellation or amendment at short notice.