04 October 2021
Appeal for Relatives - 4 October 2021
An appeal for relatives is a search to locate the next-of-kin for soldiers who fell in war. Could you be connected to any of these individuals?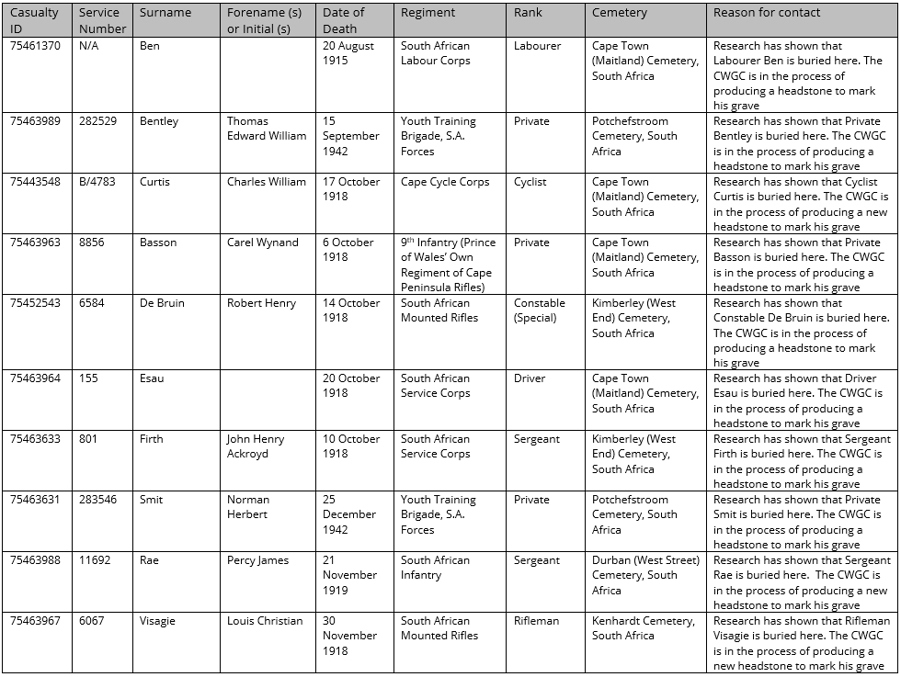 If you are related to one of these servicemen, please provide documentation and further details by completing our 'Contact Us' form, which is available here.
Please mark your enquiry for the attention of the Africa & Asia Pacific Area Office.
Thank you.
Download appeal for relatives