09 September 2021
Are you ready for Walking our War Graves?
Our Walking our War Graves Challenge starts this Monday – are you ready to get walking and to raise money for the Commonwealth War Graves Foundation?
Our virtual challenge lets you walk our 125km Western Front route from wherever you are in the world, letting you follow the route from Thiepval Memorial in France, to the iconic Menin Gate in Ieper, Belgium.
You'll be able to track your progress on our virtual map and you'll receive email updates as you make progress, telling you about the cemeteries and memorials on the route, and some of the stories of the men and women commemorated there.
You can run, walk, swim and cycle your way through the challenge – just make sure you track your progress via Strava. When you complete the challenge, you'll receive one of our Walking our War Graves medals to celebrate your achievement.
At the end of the event, our top five fundraisers will also have their own wreath and message laid on their behalf at the Menin Gate by our team in Ieper.
The challenge starts on 13 September, giving you a month to complete the 125km before 13 October 2021.
Why not challenge yourself to raise £100, or as much as you can. Your support will help the Commonwealth War Graves Foundation support key projects like our Eyes On, Hands On volunteer programme which has already helped us inspect over 50,000 scattered war graves in the UK. Or a project like our interactive digital exhibition at Runnymede, which explores the story of remarkable spy Princess Noor Inayat Khan.
Projects such as these enable the next generation to engage with stories of sacrifice that must never be forgotten.
Not signed up yet? Register here
Lace up your trainers, get moving and join us for a virtual challenge like no other – all whilst supporting the CWGF and helping us to engage, inspire and educate people with the stories of sacrifice that must never be forgotten.
Register here
Connecting to Strava
Make sure you've connected your Strava account to your Enthuse profile, so your walks are automatically tracked and added to your profile. If you need a hand setting it all up, take a look at our instructions below:
When you login to your Enthuse control panel, you will see a text box prompting you to connect to Strava. Click the Connect to Strava button to start the process. We do recommend that, if you haven't already, you create an account on Strava before you proceed.

You'll then begin the connection process. You will have to agree to the Strava privacy policy. When you are ready to proceed, click the Connect button.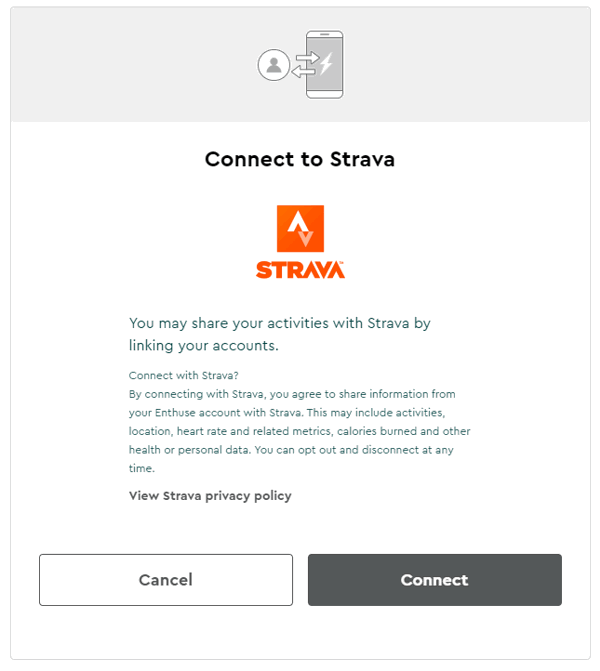 You will then be prompted to login to your Strava account. Enter your username and password and then click Login.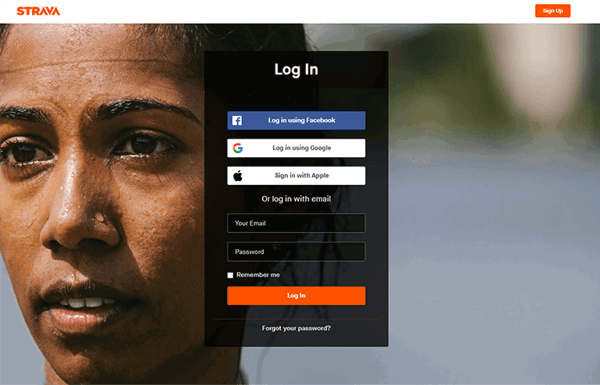 You then need to authorise Strava to connect with your Enthuse account; before this you will need to confirm what data you'd like Enthuse to access. The data that we need for the Walking Our War Graves challenge is part of the required data set, so any other options are up to you. Once you are ready, click the Authorise button.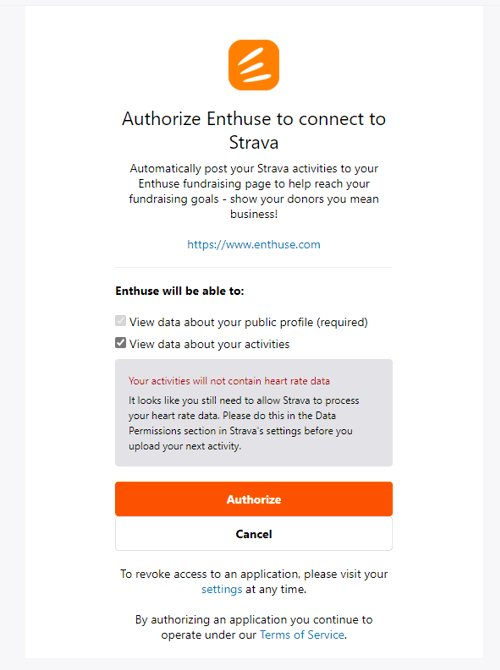 Your Strava and Enthuse accounts will now be connected – so now, when you track your walks, runs or swims on the Strava app, they'll automatically be added to your Enthuse profile, showing just how far you've gone towards your target.
Now you can sync your Strava account with your smart watch, use your phone to track your walks, or just manually add them to your account afterwards. 
Event Terms and Conditions
Walking our War Graves: The Western Front
By entering the Virtual Event you agree to be bound by these terms and conditions:
You are entering a Virtual Event organised by Commonwealth War Graves Foundation ("CWGF" or "us" "we" "our") but administered by a third-party platform Online Giving Limited (Enthuse) ("Enthuse") https://enthuse.com/
If you are registering on behalf of another person, you confirm you have their consent and they also have read and understood these terms and conditions.
The Virtual Event is a sponsored walking, jogging, swimming or cycling event where entrants take part "virtually" in their own time, at locations of their choice (subject to government guidelines in relation to Covid 19 and other applicable laws). The Virtual Event lets you plot your distance against the route between the Thiepval Memorial to the Missing, France and Tyne Cot War Cemetery, Belgium which is approximately 125km. You may complete this distance any time between 13 September and 13 October.
CWGF is not responsible for the third-party entry page or any errors in communications on such pages.
You will pay a non-refundable registration fee of £25.00 and no refunds will be provided.
The contact information that you provide will be used to keep you up-to-date about the Virtual Event and may be used in tracking your progress during the Virtual Event. Only walking and fundraising progress will be accessible by other participants. It will also be used to send you your completion medal if you successfully complete the Virtual Event (see below for more information). We may also process your personal data in accordance with our Privacy Policy, which can be found here: https://www.cwgc.org/data-protection-and-privacy/privacy-policies/
You are entering this Virtual Event at your own CWGF will not be liable for any injury or illness, damage or loss suffered of any nature arising out of your participation in the Virtual Event and you should arrange your own insurance, if you deem this necessary.
All worldwide residents are eligible to enter and you must be over 18 years old. Young people under 18 years old may take part in the Virtual Event providing they are registered by their parent or guardian. Entrants may only register online via https://cwgf.enthuse.com/cf/walking-our-war-graves-the-western-front
Fundraising
The entry fee is £25.00 per person. Of this, Enthuse will deduct an administration fee. CWGF will receive the remaining balance.
You agree that if you withdraw for any reason during the Virtual Event, any monies raised will be non-refundable and will be treated as a donation to CWGF.
You will use only lawful means to fundraise for CWGF and will not do anything that harms or is likely to harm CWGF's reputation.
You may not use our logo without permission.
You will tell your friends, family and other contacts who may support you that you are raising money "in aid of" CWGF.
You will not incur nor are authorised to incur any cost, claim, loss or liability on behalf of CWGF.
You will obtain approval from CWGF before approaching press or celebrities to support of the Virtual Event.
Merchandise
As a thank you for taking part CWGF will, upon your successful completion of the Virtual Event (this means that each person individually registered successfully complete 125km and records these through Enthuse's platform) will receive a medal which will be sent no more than 30 days following.
You may purchase at an additional cost a T-shirt which will include branding linked to the Virtual Event.
General
We reserve the right to make changes to these terms and conditions at any time and a notice will be posted on cwgc.org
These terms and conditions shall be construed in accordance with English Law and the exclusive jurisdiction of the courts in England and Wales.