21 August 2023
Australian Rugby team pay respects at Villers-Bretonneux
Members of the Australian National Rugby squad, currently in France for the 2023 Rugby World Cup visited CWGC Villers-Bretonneux cemetery and Memorial on Saturday 19 August to pay their respects to the fallen.
They were welcomed by Gillian Bird, the Australian Ambassador to France and Rebecca Doyle, director of the Sir John Monash Centre. They payed tribute to William George Tasker, the international rugby player who died on 9 August 1918, with team captain Will Skelton placing an Australian rugby jersey at the base of the headstone.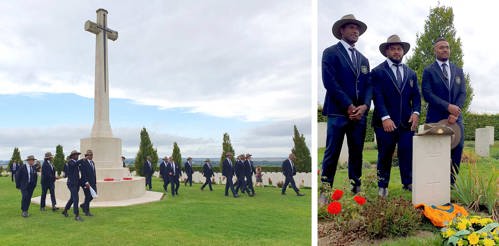 Afterwards they visited the Sir John Monash Centre in the grounds of CWGC VIllers-Bretonneux Military Cemetery which tells the stories of the Australian personnel who served on the Western Front during the First World War.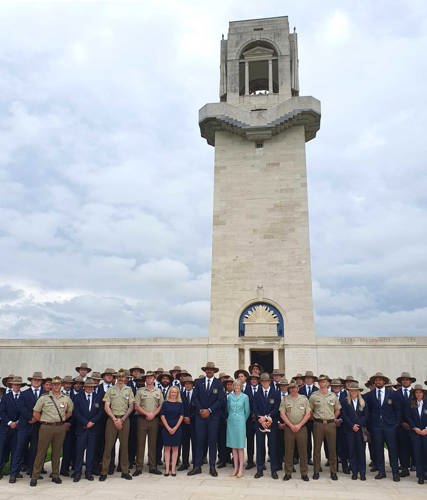 The Villers-Bretonneaux Memorial is the Australian National Memorial erected to commemorate all Australian soldiers who fought and fell in France and Belgium during the First World War, with the names of those with no known grave engraved on its panels. The cemetery and memorial were both designed by Sir Edward Lutyens and was unveiled by King George VI on 22 July 1938.