06 July 2022
Biodegradable wreaths on sale at Ieper
Visitors to the historic city of Ieper can now purchase one of our biodegradable wreaths from our Ieper Information Centre at Menenstraat 33.
These new wreaths have been specially designed as a sustainable, environmentally friendly way for visitors to our iconic cemeteries and memorials to have their own personal moment of Remembrance.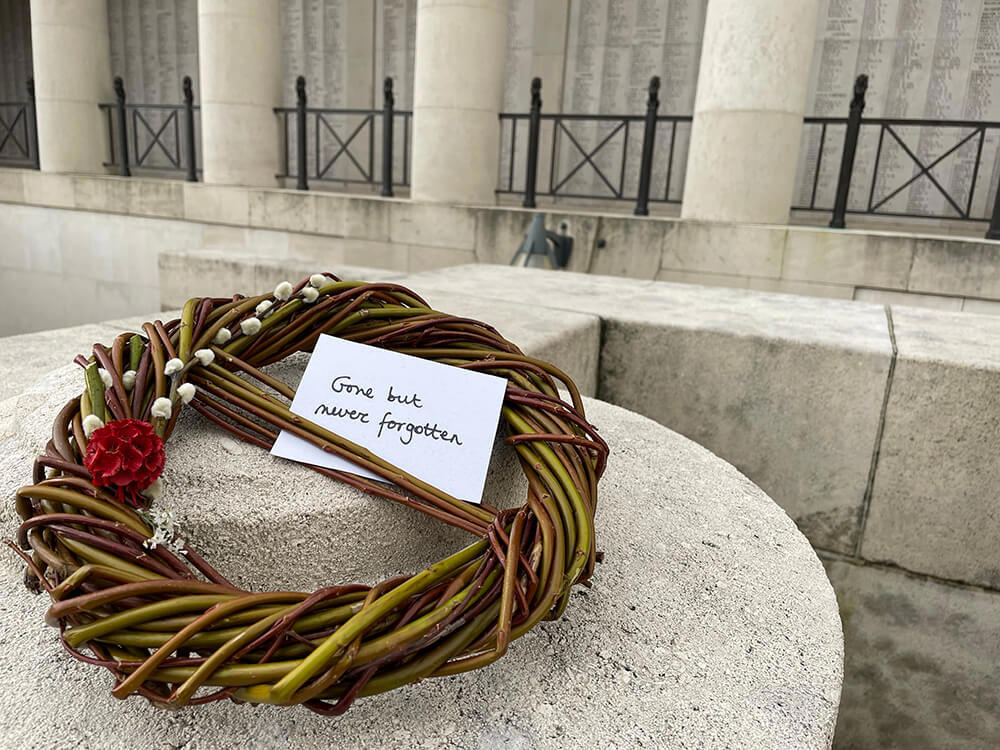 The wreath itself is handmade from woven fresh willow that grows on the former battlefields of the region. Soft willow catkins provide a touch of white that will never fade, symbolising our commitment to never forget the lives which were lost during the World Wars. A single red flower provides the finishing touch, a colourful glint amongst the headstones.
The wreath also comes with a biodegradable note card so that you can write your own message of Remembrance for your loved ones.
Once the wreath begins to fade, it will be collected by our teams and returned to our compost farm at Bedford House Cemetery, where it will eventually become compost to help nourish the soil at one of our cemeteries, becoming a permanent part of the site.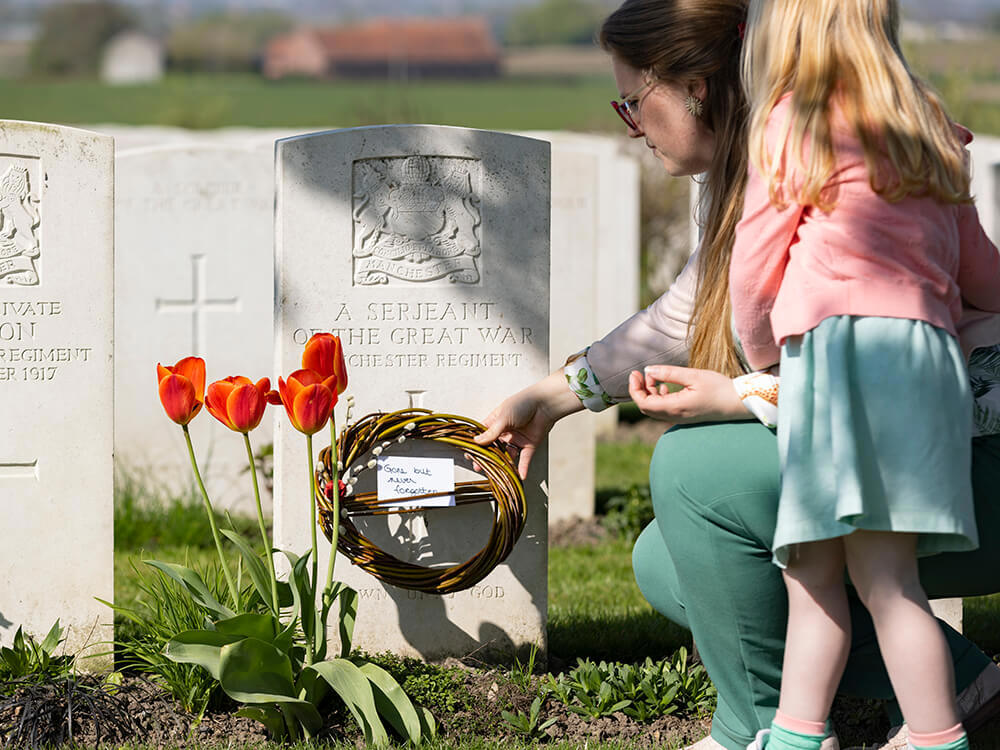 Proceeds from the wreaths contribute to our Commonwealth War Graves Foundation, enabling us to fund new education activities that engage people from all communities with the history of the World Wars. It will help to tell the inspiring stories of the men and women who died, ensuring they will never be forgotten.
Our biodegradable wreaths are only available at our Ieper Information Centre – just a stone's throw from the iconic Menin Gate - where you'll also be able to discover more about the work of the CWGC in Belgium and where our dedicated team are on hand to answer your questions and help you research our sites.