11 September 2023
British Ambassador commemorates 80th Anniversary of the Salerno landings
CWGC Salerno War Cemetery hosted a major commemoration of the Salerno Landings in 1943 by the British Embassy in Rome over the weekend.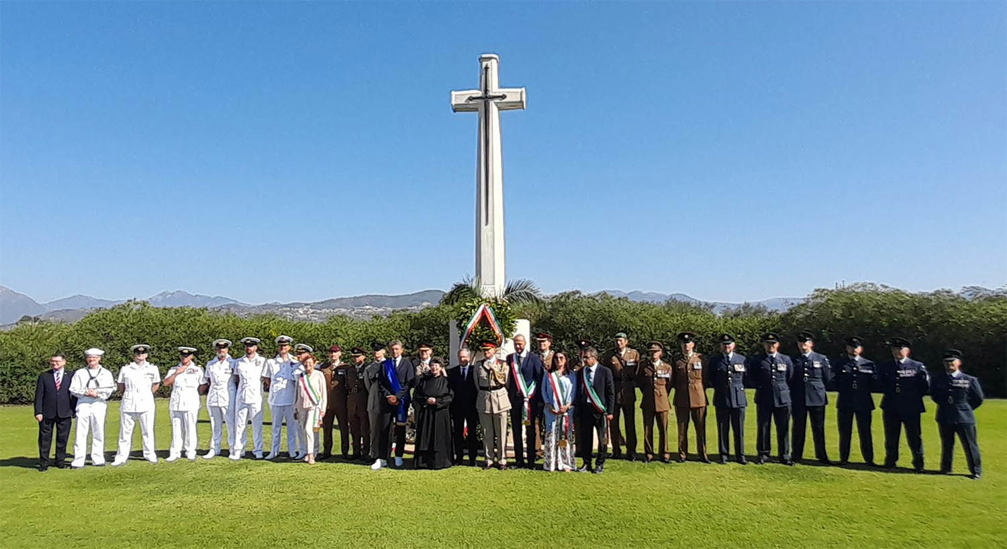 The ceremony was organised by the British Embassy to Rome, with the Ambassador the Rt. Hon. Edward Llewellyn OBE and the Defence Attaché Col Matt Smith present. Also attending were officers from NATO Joint Force Command Naples, the United States Consulate General Naples, the Australian Embassy to Rome, and representatives from the Italian Ministry of External Relations.
Local institutions were represented by Deputy Mayor of Salerno Dr. Pasqualina Meloni together with mayors and representatives of the province of Salerno and the surrounding municipalities of Montecorvino Pugliano, Battipaglia and Eboli.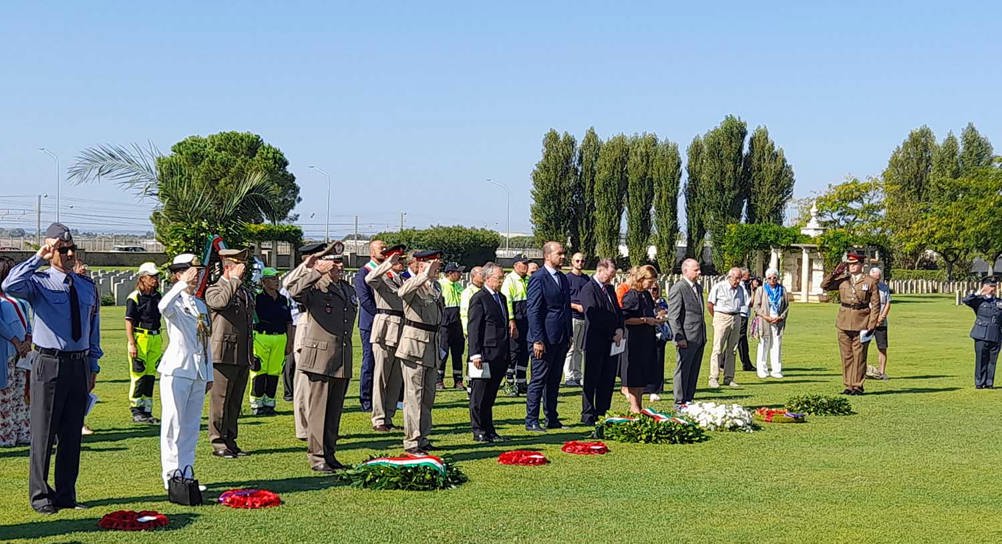 A wreath was laid on behalf of  the CWGC by Giordano Righetti (CWGC Central and Southern Europe Area) supported by gardeners Diego Aloia (gardener Salerno War Cemetery) and Adriano Bisogno (Senior Head Gardener South Italy).
Among the 1,851 casualties of Salerno War Cemetery there is the headstone of the 6th Duke of Wellington (pictured above) who lost his life during an assault by 2 Commando on Pimple Hill above Salerno.