28 May 2020
CWGC commemorates 20th anniversary of the Tomb of the Unknown Soldier during Covid-19 pandemic
Decades after the creation of this unique Canadian war memorial, the Commonwealth War Graves Commission pays tribute to Canada's war dead around the world.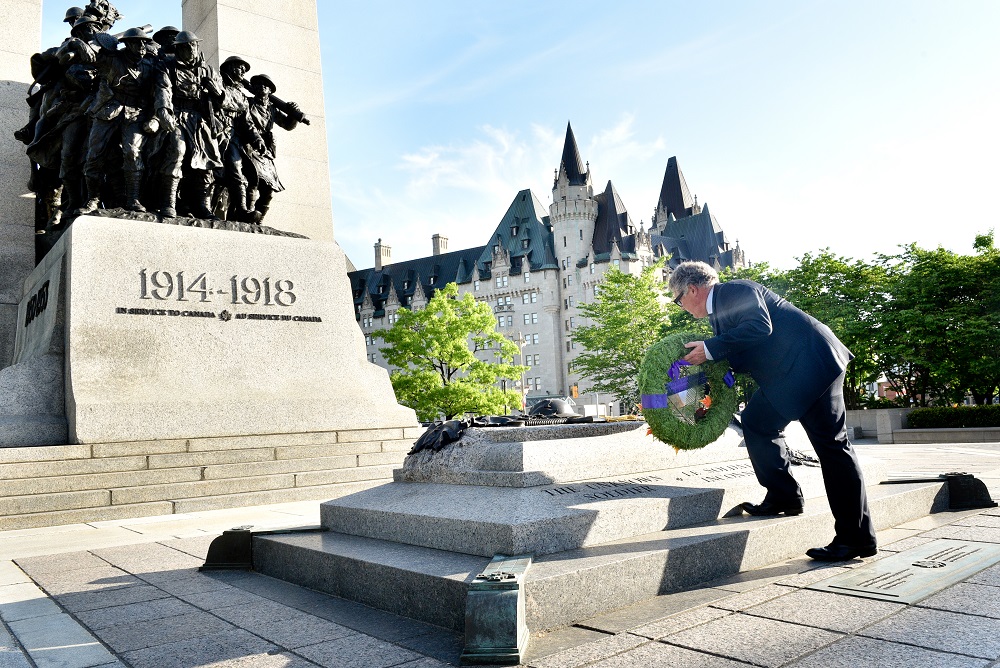 Today on the 20th anniversary of the Tomb of the Unknown Soldier, the Commonwealth War Graves Commission (CWGC) pays tribute to Canada's First World War dead buried around the world. As the steward of the memorial since its inception, CWGC maintains this prominent war grave in perpetuity as it honours Canadian heroes.
In 1998, at the request of the Government of Canada, CWGC was asked to exhume and repatriate the remains of an unknown, First World War Canadian soldier from Vimy Ridge in the Nord-Pas-de-Calais region of France. On May 28, 2000, the remains were laid in state at the Hall of Honour in Canada's Parliament before being moved to a permanent location in front of Canada's War Memorial, where the remains are to lay in anonymity forever.
Today, veteran and CWGC Area Director, David Loveridge marked the anniversary of Tomb of the Unknown Soldier as part of the Ottawa War Memorial with the laying of a wreath and flowers from CWGC's Cabaret-Rouge British Cemetery in France – the original resting place of the unknown soldier.
"During these difficult times it is more important than ever for Canadians to reflect on those who served and gave their lives so that we could live safely and freely." said David Loveridge, CWGC's Director for the Canada and the Americas Area. "The Tomb of the Unknown Soldier is one of CWGC's most prominent war graves that honours all those who died in anonymity serving Canada. We will continue to maintain this piece of Canada's history and remember those it represents." said Loveridge.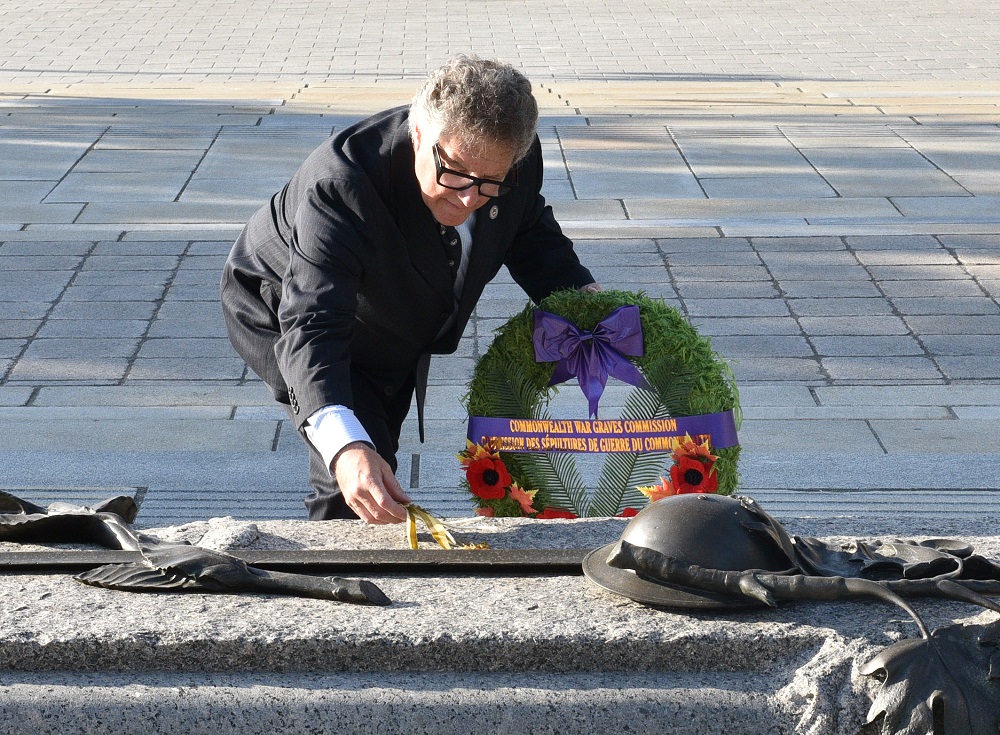 Designed by Canadian artist Mary-Ann Liu, the sarcophagus in the Tomb features soil from the soldier's original grave in France, each province and territory and a feather to represent Indigenous Peoples. The memorial's bronze sculptures include key elements of the stone carving on the Vimy Memorial altar; a medieval sword, a helmet, and branches of maple leaves symbolising victory and death. Four bronze corner pieces complement the structure - three replicas of the Canadian Memorial Cross and a poppy as a symbol of remembrance.
CWGC also maintains the Canadian National Vimy Memorial under an agreement with the Government of Canada which lists the names of roughly 11,160 Canadian servicemen who died in France and who have no known grave. More than 650,000 men and women from Canada and Newfoundland served during the First World War with more than 66,000 giving their lives.