01 July 2017
CWGC marks first day of the Battle of the Somme
Today marks the anniversary of the first day of the Battle of the Somme – a battle that left a deep mark on millions of families across the Commonwealth.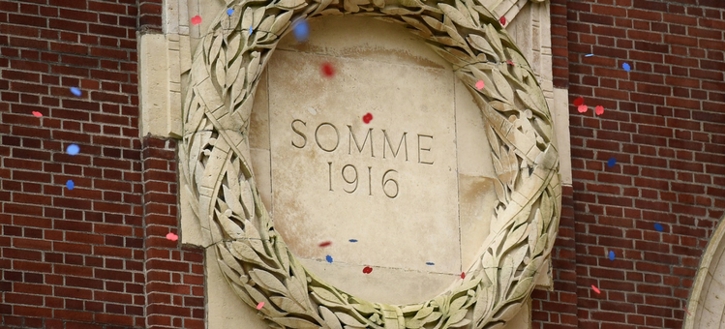 Fought between July and November 1916, the battle was one of the defining events of the First World War.
It is often remembered for the huge losses on the first day, but the Somme offensive continued for a total of 141 days.
An estimated 3.5 million men took part in the battle in 1916. By its end, well over one million had become casualties.
Some 150,000 Commonwealth servicemen lie buried in 250 military and 150 civilian cemeteries on the Somme. Six memorials to the missing commemorate by name more than 100,000 whose graves are not known.
The cemeteries and memorials built and cared for by the CWGC across the Somme, including Thiepval Anglo-French Cemetery, Thiepval Memorial, Caterpillar Valley Cemetery, and Serre Road Cemetery No.2, stand as a lasting reminder of the human cost of the fighting in this region throughout the First World War.