13 July 2018
CWGC supports German soldiers on visit to war graves on Guernsey
A mixed group of German and British soldiers from the Allied Rapid Reaction Corps (ARRC), based in Innsworth, Gloucester, will visit Guernsey 10-20 July 2018.
erfürsorge (the German War Graves Commission) and supported by the Commonwealth War Graves Commission, the trip will see the soldiers spend 10 days working at the German military cemetery at Fort George to repair and clean the gravestones of all those buried there – including 111 German soldiers.
The CWGC's Regional Manager, Steve Stewart, said:
"The Commonwealth War Graves Commission is delighted to be helping our sister war grave organisation and these service personnel from the UK and Germany in their efforts to care of the war graves on Guernsey.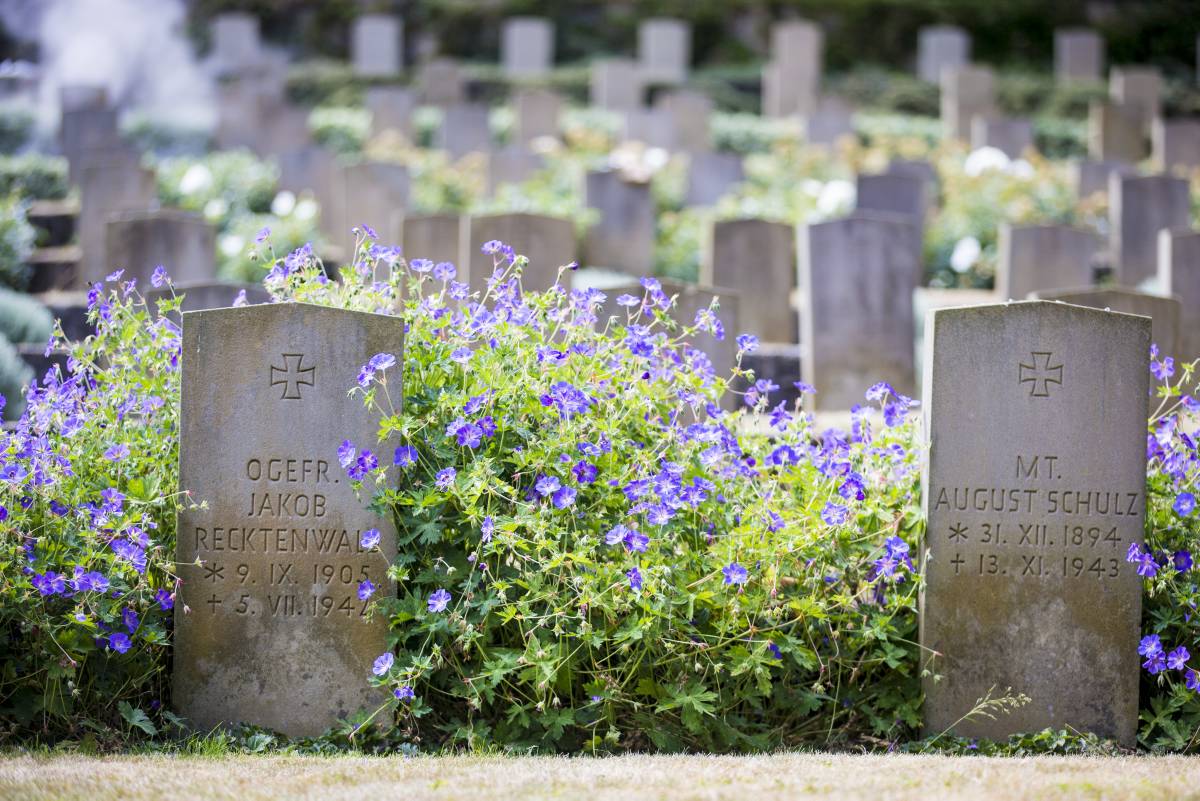 Two of our staff will be training the soldiers in the use of our headstone cleaning equipment and we will be loaning the equipment to them for the duration of their visit.
The work on Guernsey is a chance for us all to remember the past and move forward together in a spirit of friendship and reconciliation."
Around the globe the CWGC cares for the graves of some 20,000 German service personnel who died in the two world wars in addition to our own commitment.
This will be the first time since the Occupation that uniformed German soldiers will be working on the island.
The visit will conclude with a special wreath laying ceremony, and is intended to demonstrate a positive statement of co-operation between military forces.