09 September 2022
Her Majesty The Queen - A Message from Claire Horton CBE, Director General, CWGC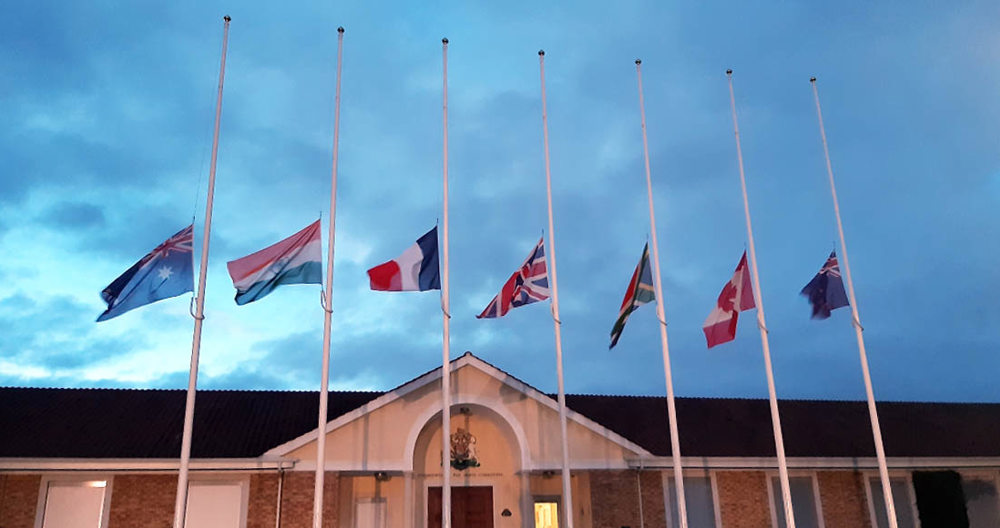 Claire Horton CBE, Director General of the CWGC, said: "We are heartbroken to learn of the death of Her Majesty The Queen and we join the world in sending our thoughts and prayers to the Royal Family at this difficult time.
"Her Majesty gave an unwavering sense of stability during her long life of service to the country and the Commonwealth she so loved.
"From Surrey and Singapore, to Normandy and Nairobi, The Queen paid personal tribute to the men and women who gave their lives in the World Wars, honouring that greatest of generations of which she, herself, was a part. She has been a beacon of international remembrance and reconciliation for generations.
"Today we sadly mourn her passing. Yet I and countless others at CWGC remember fondly the occasions when we had the honour of meeting Her Majesty on one of her many visits to pay respect to the fallen of the Commonwealth at our sites. We also reflect positively on the sheer enormity of what can be achieved in a lifetime of selfless dedication. In death The Queen continues to unite us and remind us once more across the Commonwealth community of just how much we share in common – our shared history, our shared future, and today, our shared grief."