09 March 2023
Italian students commemorate on International Women's Day
On International Women's Day in Italy, CWGC participated in a special event organised by Pearson Education Resources Italy and the British Embassy in Rome with students from ten secondary schools of the province of Rome and Latina.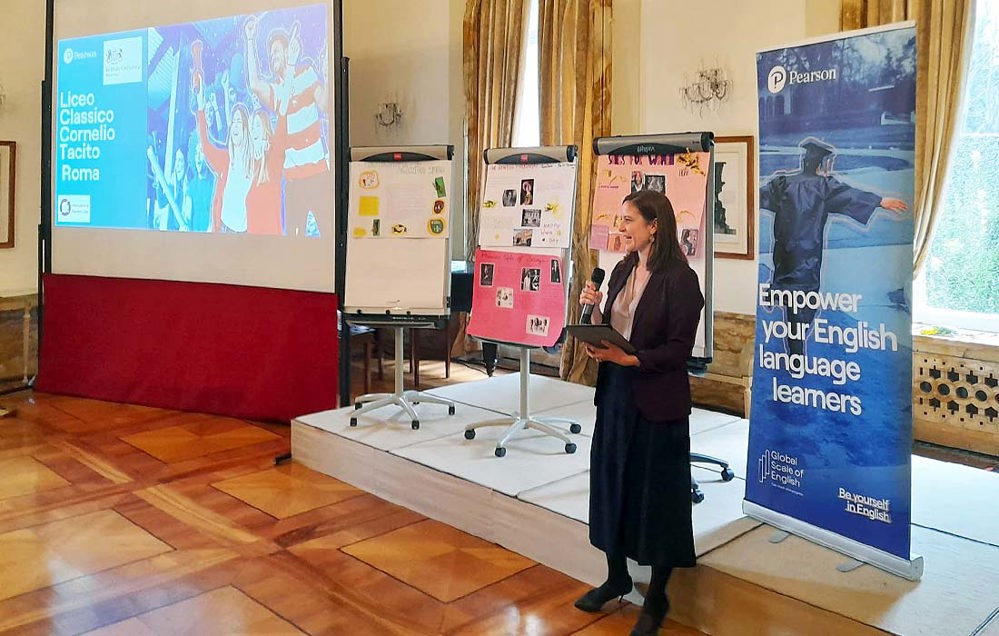 Eleanor Sanders, Deputy Head of Mission welcomes everyone.
More than 200 students and their teachers took part in the event at Villa Wolkonsky, the British Ambassador's residence in Rome. After the welcome speech by Eleanor Sanders, Deputy Head of Mission of the Embassy and an introduction by Pearson's Donatella Fitzgerald, students from each school presented the story of a woman or group of women in history, they felt should be remembered.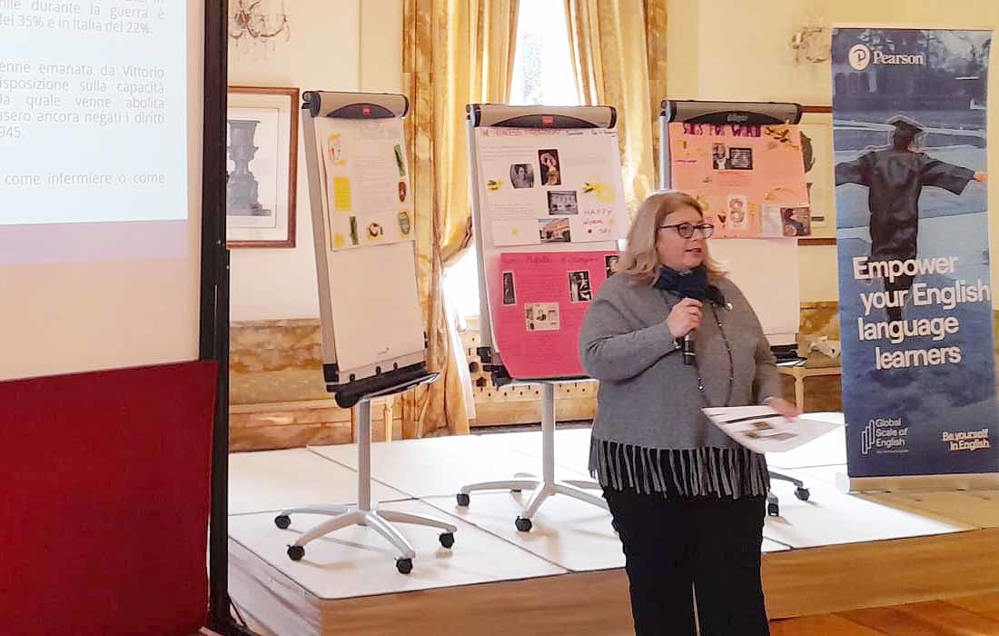 Claudia Scimonelli during her presentation on commemoration and the work of the CWGC in Italy.
Claudia Scimonelli, CWGC Country Manager, Italy contributed with a presentation on the role of women during the war and the importance of commemorating the Commonwealth servicewomen buried in Italy. In CWGC's Italian cemeteries we care for the graves of 3 First World War nurses and some 35 servicewomen who participated in the Second World War Italian Campaign, the largest number being on Cassino Memorial where 8 military nurses are remembered. Servicewomen of the Auxiliary Territorial Service and nursing units are also remembered in Rome, Naples and Bari war cemeteries in the south, and in Padua War Cemetery in the north.
A school presentation in progress.
The occasion was the opportunity for the CWGC to share with the young Italian students the importance of remembrance; and to invite them to visit our cemeteries in their region, such as Rome War Cemetery in the capital as well as Anzio War and Beach Head cemeteries located between Rome and Latina.