19 November 2020
Marsabit War Cemetery vandalism response – Our Work Continues
Vandalism in war cemeteries is thankfully rare, but when it does occur our teams are ready to respond. Here at Marsabit War Cemetery – 570 km north of Nairobi, Kenya – used engine oil was poured over headstones during lockdown earlier this year.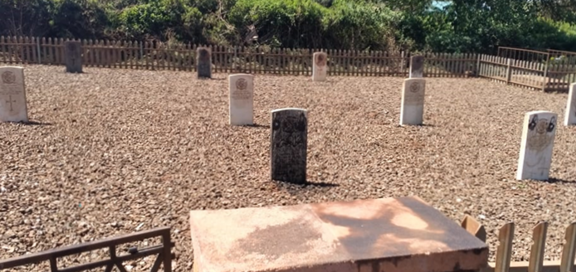 While the motive for the attack was unclear, our priority was to restore the cemetery.
This remote and small site contains the grave of 25 East African soldiers killed in the Second World War. Cleaning their headstones came with several challenges.
Because the vandalism took place during the country's coronavirus lockdown, our team could not immediately travel and rectify the situation.
Once it was safe to do so, our works team based in Nairobi travelled north to assess the damage in person, after a local contact made us aware.
Due to the remote location and scarcity of resources, all materials for the cleaning operation had to be transported from some 200km away.
Our machines use super-heated steam, the high temperature and low pressure means they use less water and don't damage the stone.While most the site has been safely cleaned, several headstones were permanently stained and will need replacing.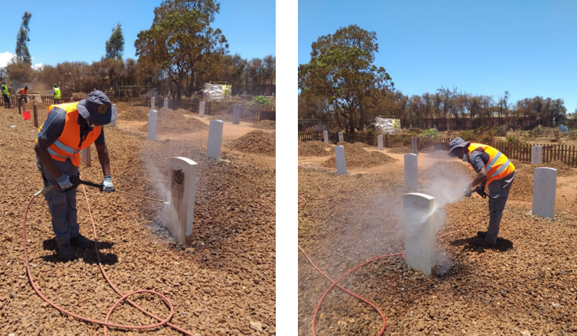 The local authorities and police are monitoring the situation to help prevent a repeat occurrence. Though it's upsetting when vandalism like this occurs, we continue to be ready to respond, and ensure our sites worldwide remain a fitting place for those buried there.