19 October 2021
New Commemorations Update – October 2021
Each month we release an update of the previously non-commemorated cases we add to our records. These are just some of the thousands of changes our teams make each month as new information and evidence comes to the fore, allowing us to create a more complete record of the Commonwealth casualties of the two world wars.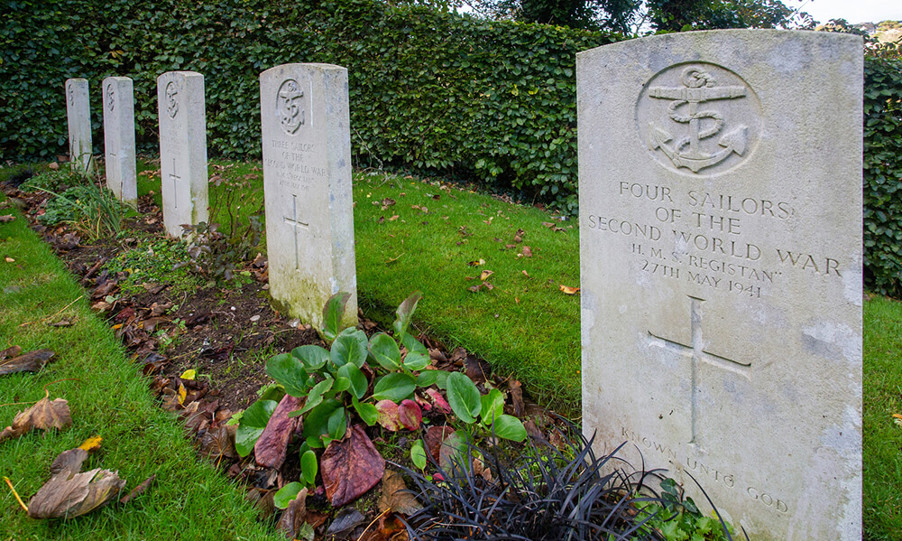 Since our last update, a further 1,826 cases have been accepted and added to our records, 1,741 of which as a result of our research into historical cases of non-commemoration, and 85 cases which were part of our usual commemorations process. Here are some of their stories:
Private Thomas Tweedie
Private Thomas Tweedie served with the Army Service Corps from March 1915 to September 1916. A month after he enlisted, Private Tweedie disembarked in Alexandria, Egypt. Later in 1915 he was sent to Salonica, Greece. In May 1916, while still in Salonica, Private Tweedie was hospitalised with a heart condition. In June 1916 he was moved to a hospital in Malta, before being invalided back to England later that month.
Private Tweedie was discharged in September 1916 as a result of his heart condition, which was determined to have been due to his active service. He died shortly after on 5 December 1916 due to Cardiac Dilation, age 40.
We are currently searching for Private Tweedie's grave location.
Corporal Cornelius Daniel Stephanus Nortje & Lieutenant Lawrence Aubrey Wilmot
Corporal Cornelius Daniel Stephanus Nortje and Lieutenant Lawrence Aubrey Wilmot both served with the South African Air Force. The two men died together in service on 26 June 1947 when the aircraft they were piloting disintegrated near Pretoria, South Africa. Lieutenant Wilmot (age 33) was the pilot and Corporal Nortje (age 23) was the wireless operator on the flight.

Lieutenant Wilmot (centre) served in Kenya, Eritrea, Italy and Malta. In 1944 he was awarded the Distinguished Flying Cross, an award issued for acts of valour, courage or devotion to duty whilst flying in active operations against the enemy". His obituary describes him as a fearless and outstanding fighter pilot.
Corporal Nortje enlisted in 1942. He received the 1939-45 War Medal and the Africa Service Medal. His obituary acknowledges him as a well respected and admired man.
We are currently in the process of confirming the grave locations for Corporal Nortje and Lieutenant Wilmot.
Engineer Sub-Lieutenant Conrad Carl Bona
Engineer Sub-Lieutenant Conrad Carl Bona served with the Royal Navy from 24 January 1918 until his death later that year. He died in service on 20 November 1918 due to Tuberculosis. He was 35.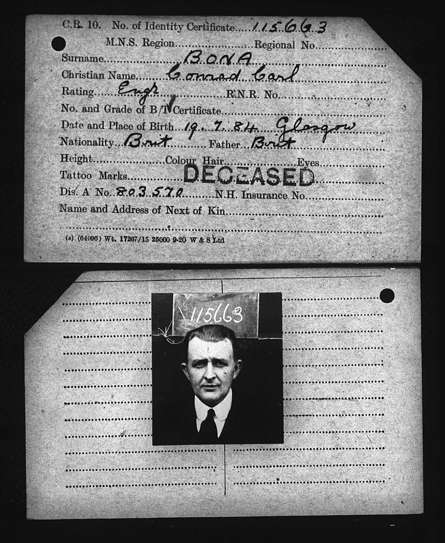 Engineer Sub-Lieutenant Bona served aboard the H.M.T. Aquitania performing electrical duties. Originally a passenger ship, the H.M.T. Aquitania was converted for military use during the First World War. In 1918 when Engineer Sub-Lieutenant Bona served, the ship was used to bring troops from North America to Britain.
We are currently searching for Engineer Sub-Lieutenant Bona's grave location.
For more information about how to raise a case, error, or omission, including the evidence required, see our Frequently Asked Questions pages.