19 November 2021
Students learn about the world wars in Kenya
At the beginning of October 2021, an opportunity arose to organise a visit for a local school and community group to Kariokor Cemetery in Nairobi.
In preparation for the visit, we prepared a teaching resource which aimed to introduce the pupils to the work of the CWGC in Nairobi and to the diverse nationalities of those commemorated across the city.
The visit was ably supported by CWGC staff from the Kenya team who firstly visited the school to escort the students to the cemetery. The education resource was then used to provide the context of why there are CWGC graves in Nairobi today.
Next, the students used the second part of the resource to explore the cemetery and to study the regimental badges engraved on the headstones. These allowed the students to learn more about those buried at Kariokor Cemetery, understanding where they came from and what roles they had. The students were very much engaged and excited by this activity and it was great to see them discussing what they were learning with each other.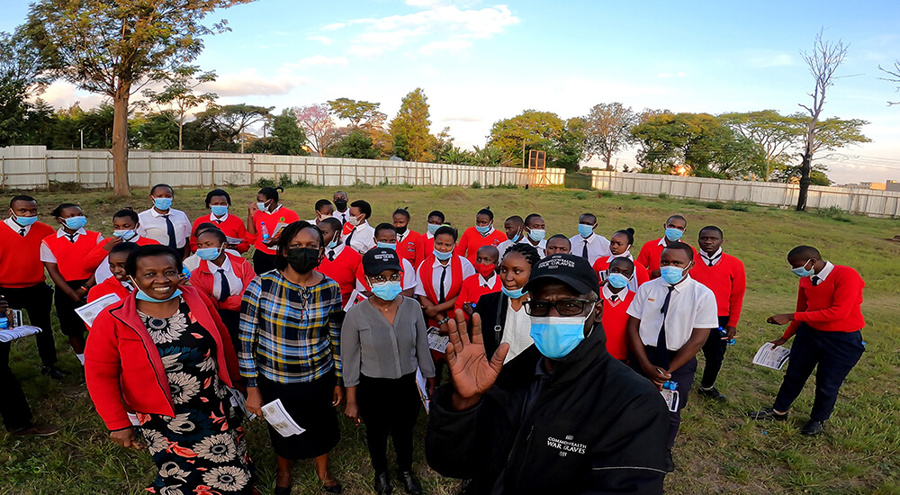 The feedback from the Director of the School was excellent, informing us that the students were elated to have that experience and that it will live etched in their young minds. She felt that the activities had been perfect for the students and had worked well. We therefore plan to develop these activities to support other similar visits in Kenya and across the globe.
Kariokor Cemetery contains 59 Commonwealth burials of the Second World War, three of which are unidentified.