This year marked the 80th anniversary of Operation Jubilee, the ill-fated Dieppe raid on the 19th August 1942 with many ceremonies and events taking place around the town.
CWGC staff were on hand to help during the events.
At the CWGC Dieppe Canadian War Cemetery, Hautot-Sur-Mer, members of the Vimy Foundation told stories of the men of Dieppe and laid flowers at the graves throughout the day.
Later guests gathered to commemorate the fallen of the Dieppe Raid by reading the names of those who fell. The names were read by invited guests, local dignitaries, and members of the local community. The readings were accompanied by the laying of wreaths at the Cross of Sacrifice and held a traditional minute silence.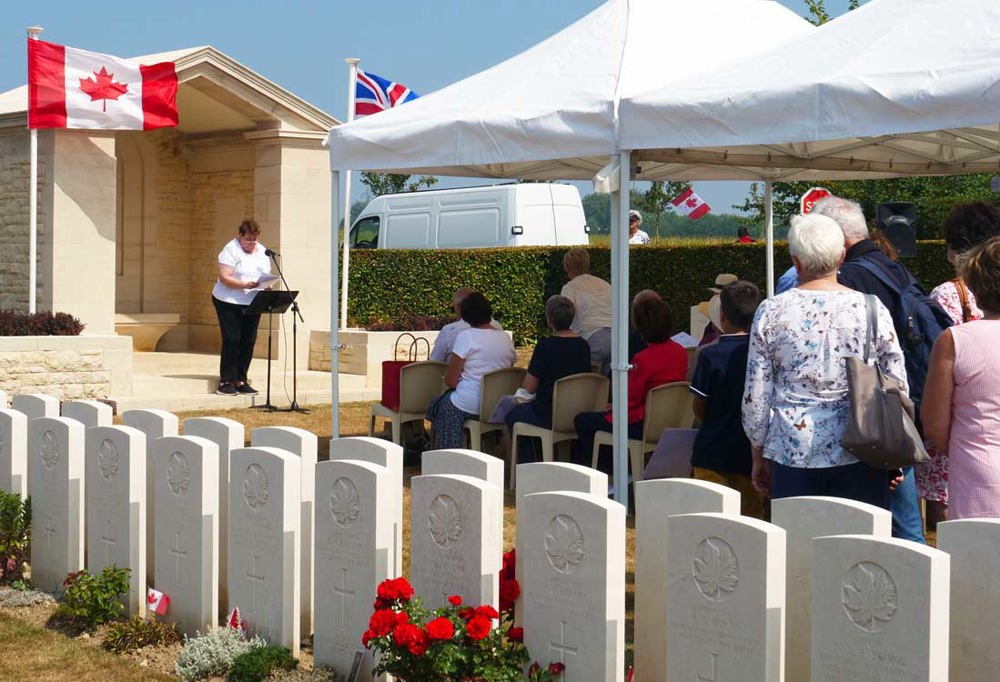 The names of the fallen being read out.
In the evening of 18 August, visitors gathered to stand guard in front of the Stone of Remembrance, paying tribute to those that lost their lives 80 years ago.
The guests included local dignitaries, The Honourable Ginette Petitpas Taylor, Minister of Official Languages and Minister responsible for the Atlantic Canada Opportunities Agency, Nicolas Langlois, Mayor of Dieppe, and Sir Bill Rollo, Vice Chairman of the CWGC.
Sir Bill Rollo lays a wreath on behalf of the CWGC.
On the morning of the anniversary of the raid, 19 August, a traditional Remembrance service was held at Dieppe Canadian War Cemetery, where many of those that had gathered the night before were joined by representatives of the governments and armed forces of France, Canada the United Kingdom, Belgium and the United States of America, among others.
Later a remembrance service took place at Square du Canada situated just below the medieval castle in Dieppe where Sir Bill Rollo also laid a wreath on behalf of the CWGC.
Designed by Philip Hepworth the Canadian War Cemetery was the first new cemetery of the 1939-45 war to be completed in 1949 commemorating 948 Commonwealth servicemen, 187 of them are unidentified, within its grounds.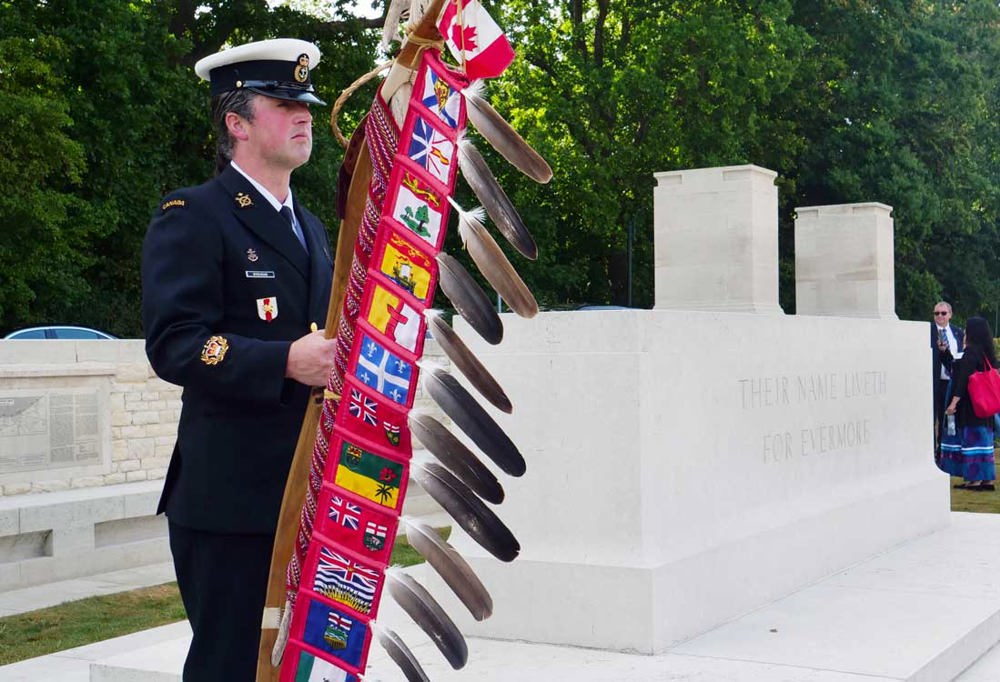 A member of the Canadian Armed Forces at the CWGC Dieppe Canadian War Cemetery.
Silently remembering the fallen.
Read more on Operation Jubilee here: