Sustainability
The key environmental concerns of our time are climate change and the widespread loss of biodiversity. Both of these global environmental challenges are the result of over-consumption of natural resources, the waste generated and its release into the environment.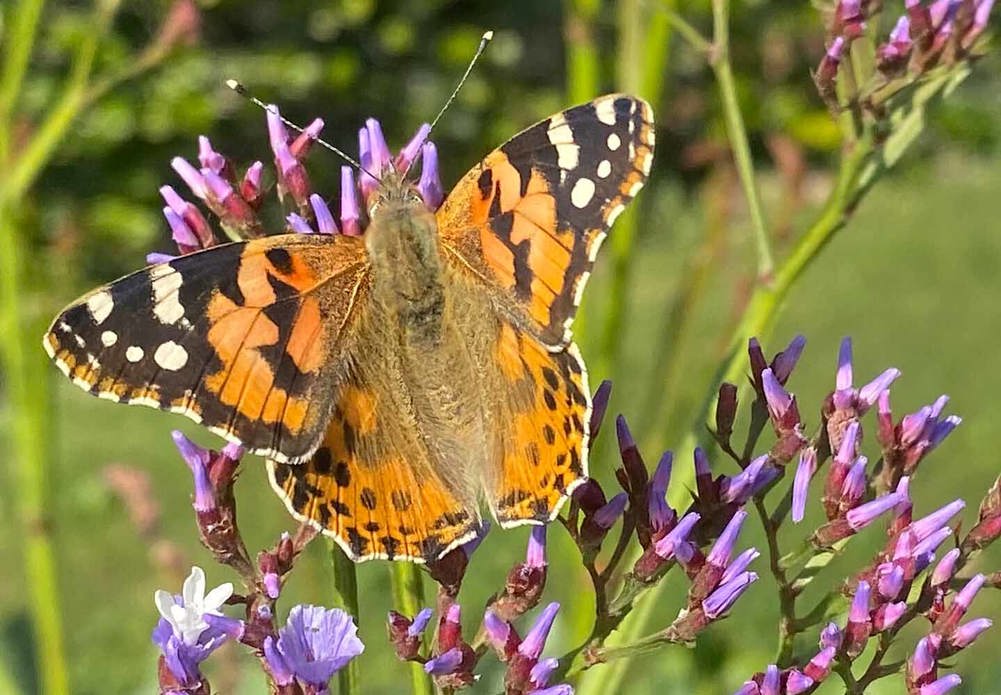 To reflect these concerns, our key sustainability drivers encompass the following three principal themes -
Combating climate change
Protecting biodiversity
Promoting a circular economy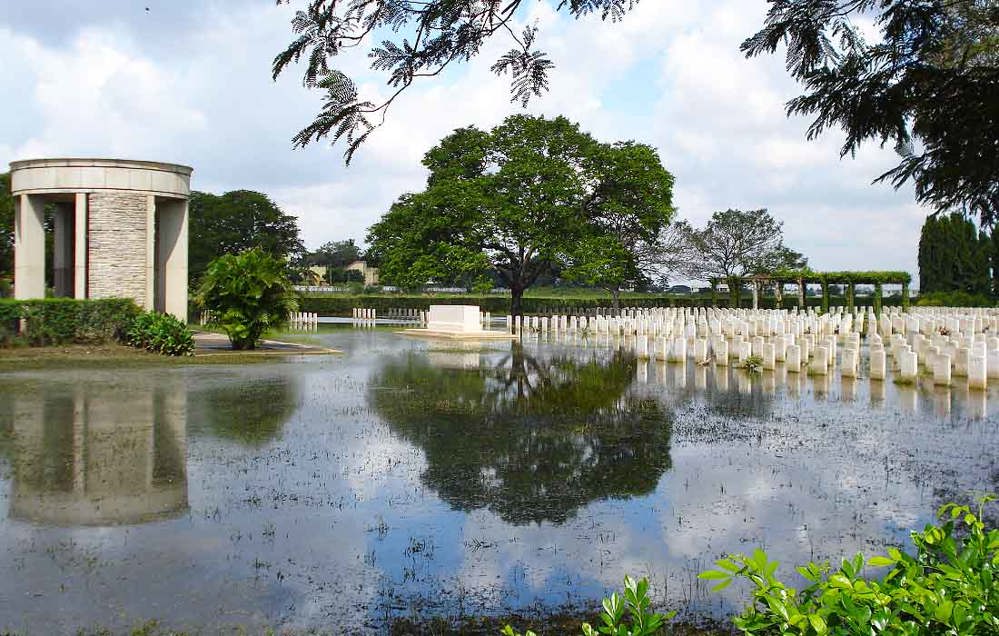 Flooding in CWGC Madras War Cemetery, India - December 2008
Combatting climate change
The CWGC has committed to a net-zero greenhouse gas (GHG) emission target by 2050 and are committed to reducing GHG emissions in line with climate science, as part of the global effort to prevent the most dangerous consequences of climate change by limiting global warming to 1.5°C.
Our aim is to transition to 100% renewable electricity by 2031, though this is dependent on availability in the country where any sites are located.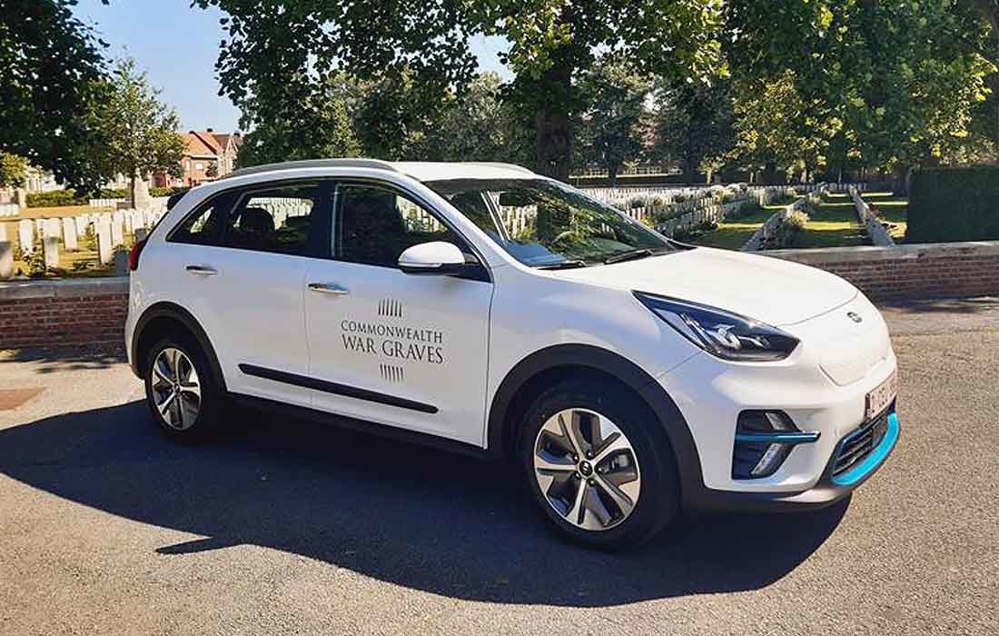 We have started to trial the use of EV pool cars and are aiming to trial small electric vans in the near future. As well as encouraging the use of electrically powered machinery and tools across the Commission, we are engaging with selected machinery suppliers to promote the further development of electrically powered machinery.
We are introducing a range of measures to help reduce energy consumption, such as converting lighting to LED, commencing a programme of energy-efficiency audits across offices and base sites and providing eco-driving training for all fleet drivers.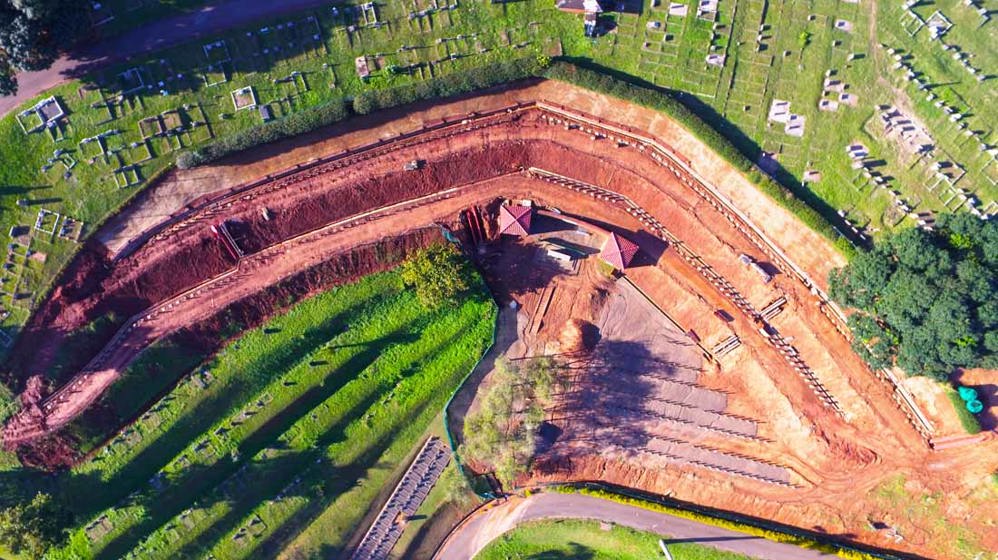 Extensive work to reinstate the Durban Stellawood Cemetery, Kwazulu Natal, South Africa after rains caused erosion and landslides.
We continue to record extreme weather events across our estate, to improve our understanding of current and future climate change impacts and risks. To improve the resilience of our estate, we now require the design of new horticultural and structural projects to take into consideration the risks presented by changing climatic conditions.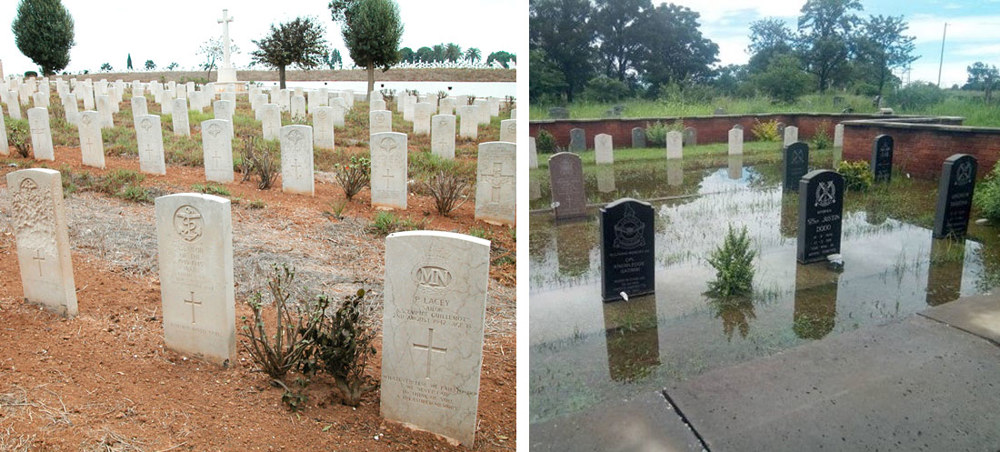 Drought and flooding are becoming a common occurrence at our cemeteries across the globe.
To enhance the carbon dioxide absorption potential of our estate, we are starting to review sites to establish where missing trees can be replaced (based on historical layouts) or where additional trees can be planted (without impacting on the heritage value of our sites).
Protecting biodiversity
We have committed to progressively enhancing the biodiversity potential of our estate. One of the ways in which we aim to achieve this is through the concept of biodiversity net gain for projects, implementing biodiversity-enhancing measures as a key element of each new project.
Our usage of pesticides, herbicides and biocides has been significantly reduced, driven by a move to more Integrated Pest and Weed Management approaches and legislative changes across Europe. Our efforts on this front will continue as we seek to reduce usage to minimal levels across our estate. As part of this effort, we are expanding the use of an enzyme-based, headstone cleaning product to additional regions, to support the continued phase-out of biocides. This will mean headstones will have a more natural look, as originally intended by the IWGC.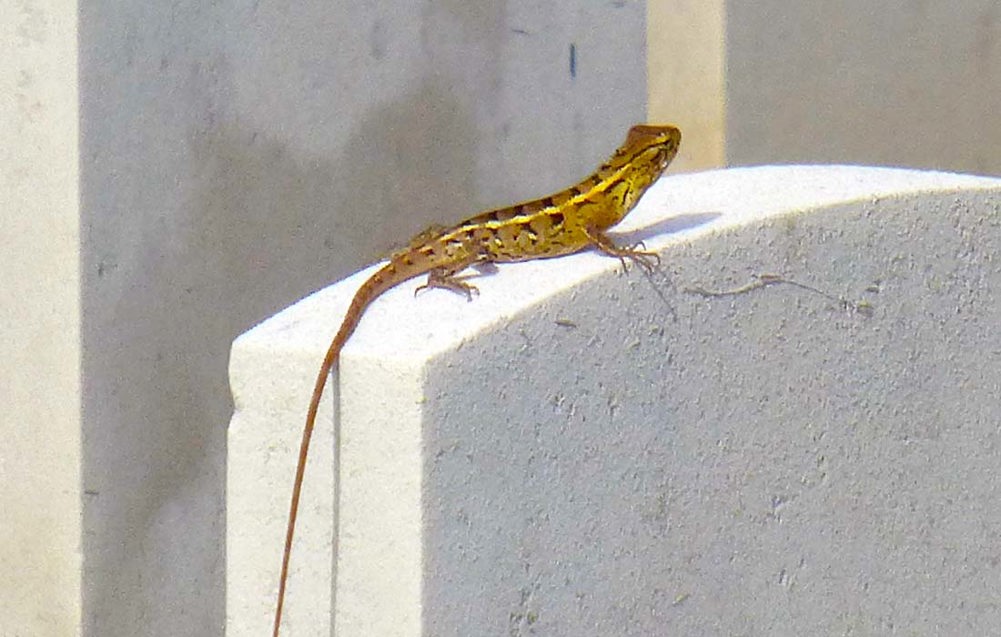 Promoting a circular economy
As part of promoting a circular economy, we are seeking to reduce resource consumption and reduce waste generation. For example, to assist with reducing water consumption, we have been rolling-out a smart, software system that will enable us to better optimise and track the water consumed by our irrigation systems. Aligned with the principles of a circular economy, we have developed and introduced a new biodegradable willow wreath in Ieper, Belgium. When this wreath starts to fade, it will be taken to our compost farm to generate compost that will be used within our cemeteries.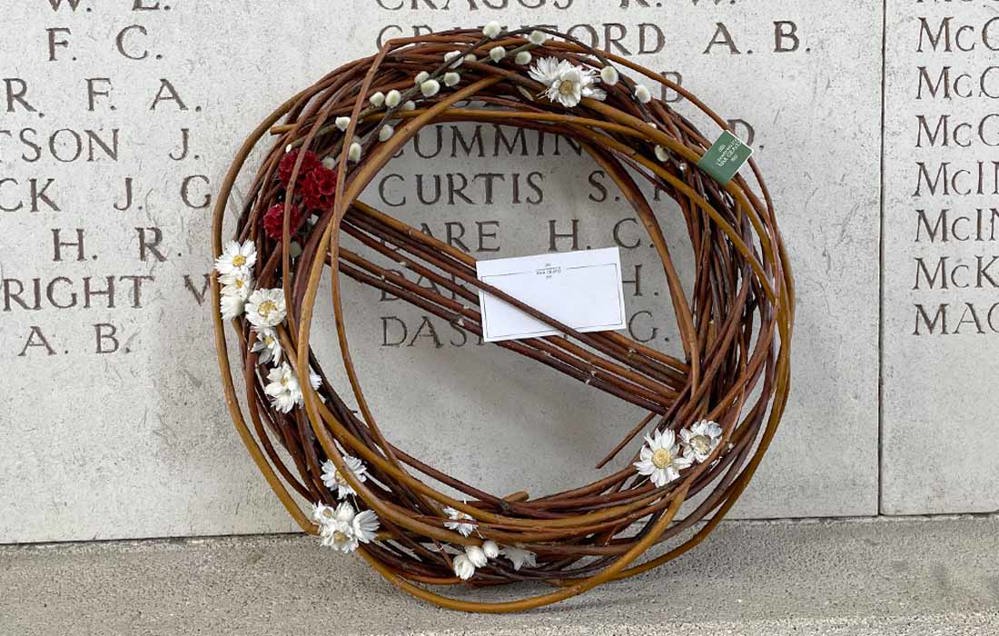 As part of efforts to reduce waste generation, we are optimising arrangements for the segregation, re-use and recycling of waste at all office and base sites.
We especially encourage employee engagement, setting up green teams across our estate, harnessing their local knowledge to develop initiatives tailored to their area.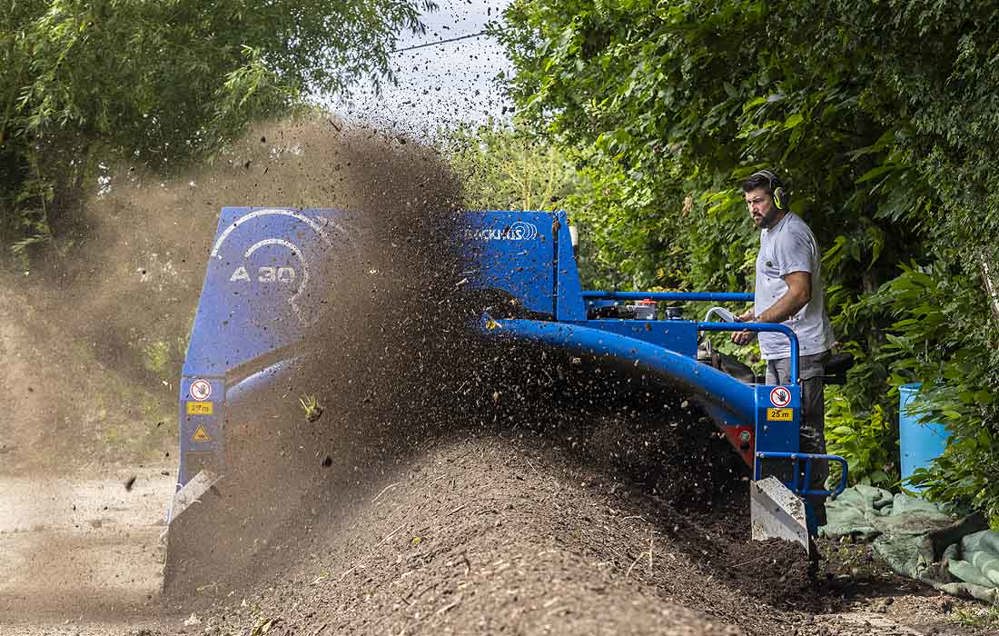 We are a worldwide organisation but we operate at a local level and new developments are constantly taking place as we transition to more sustainable ways of working - we aim to post updates on how our teams around the world are identifying and implementing changes to help meet local needs and our overall goals.
In the words of our founder Fabian Ware, we are 'growing old gracefully' and as we grow, we change and adapt. The CWGC is over 100 years old and any changes we make are measured and carefully thought out to meet a changing environment our founder could not have envisaged. Whatever we do, our mission remains the same to honour those who lost their lives in both World Wars.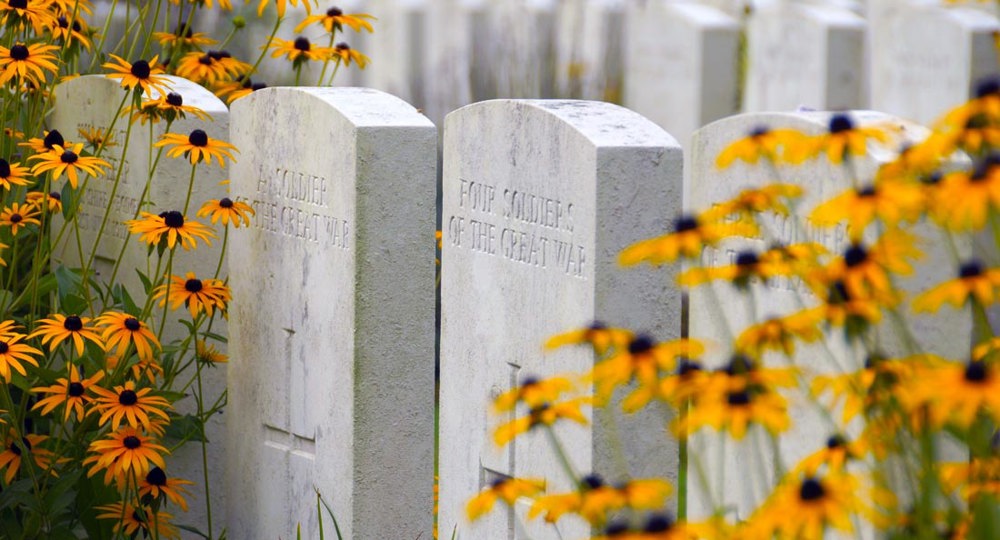 our mission remains the same to honour those who lost their lives in both World Wars
See how we care for our headstones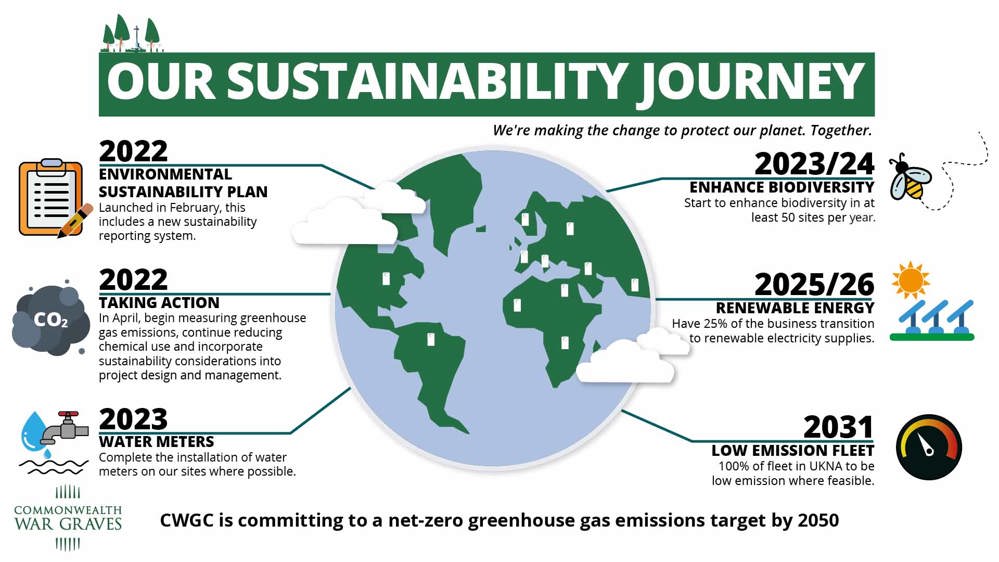 What does sustainability mean to you?