Terms and Conditions
TERMS AND CONDITIONS OF USE
1. ABOUT OUR TERMS
1.1 These Terms explain how you may use this website (the Site) which is provided by us free of charge.
1.2 References in these Terms to the Site includes the following websites: www.cwgc.org and all associated web pages and microsites.
1.3 You should read these Terms carefully before using the Site.
1.4 By accessing or using the Site or otherwise indicating your consent, you agree to be bound by these Terms and the documents referred to in them.
1.5 If you do not agree with or accept any of these Terms, you should stop using the Site immediately.
1.6 If you have any questions about the Site, please contact us by:
1.6.1 post: Commonwealth War Graves Commission, 2 Marlow Road, Maidenhead, Berkshire, SL6 7DX
1.6.2 e-mail enquiries@cwgc.org or
1.6.3 telephone +44 (0)1628 507200
1.7. DEFINITIONS
Acceptable Use Policy means the policy (linked to at the bottom of our Site) which sets out the permitted uses and prohibited uses of our Site;
Content means any material, including but not limited to, text, images, video, audio or other multimedia content, software or other information made available on the Site by us;
CWGF means the Commonwealth War Graves Foundation, 2 Marlow Road, Maidenhead, Berkshire, SL6 7DX, UK, a charity registered with the Charity Commission in England and Wales with registration number 1171947 and with the Scottish Charity Regulator with registration number SC051982;
Cookie policy means the policy (linked to at the bottom of our Site) which governs how we use cookies in the Site;
Privacy policy means the policy (linked to at the bottom of our Site) which governs how we process any personal data collected from you;
Scheme means the Supporters Scheme of the Commonwealth War Graves Foundation, as managed and regulated by the CWGF;
Site has the meaning given to it in clause 1.2 and includes the Supporter's Area;
Submission means any material, including but not limited to, text, images, video, audio or other multimedia content, software or other information or material you upload to the Site and/or ask us to upload to the Site on your behalf;
Supporter's Area means the restricted area of the Site only accessible to Scheme members;
Terms means these terms and conditions of use as updated from time to time under clause 11;
We, us or our means the Commonwealth War Graves Commission, 2 Marlow Road, Maidenhead, Berkshire, SL6 7DX, UK
You or your means the person accessing or using the Site or its Content.
1.8 Your use of the Site means that you must also comply with our Privacy and Cookie policies, where applicable. You must always comply with our Acceptable Use Policy.
2. USING THE SITE 
2.1 The Site is for your personal and non-commercial use only.
2.2 You agree that you are solely responsible for:
2.2.1 all costs and expenses you may incur in relation to your use of the Site; and
2.2.2 keeping your password and other account details confidential.
2.3 The Site is intended for use only by those who can access it from within the UK. If you choose to access the Site from locations outside the UK, you are responsible for compliance with local laws where they are applicable.
2.4 We seek to make the Site as accessible as possible. If you have any difficulties using the Site, please contact us at enquiries@cwgc.org.
2.5 You may only use the Site for lawful purposes. You may not use our Site:
2.5.1 in any way that breaches any applicable local, national or international law or regulation;
2.5.2 in any way that is unlawful or fraudulent, or has any unlawful or fraudulent purpose or effect;
2.5.3 for the purpose of harming or attempting to harm minors in any way;
2.5.4 to send, knowingly receive, upload, download, use or re-use any material which does not comply with these Terms;
2.5.5 to transmit, or procure the sending of, any unsolicited or unauthorised advertising or promotional material or any other form of similar solicitation (spam); and/or
2.5.6 to knowingly transmit any data, send or upload any material that contains viruses, Trojan horses, worms, time-bombs, keystroke loggers, spyware, adware or any other harmful programs or similar computer code designed to adversely affect the operation of any computer software or hardware.
2.6 We may prevent or suspend your access to the Site if you do not comply with any part of these Terms, any terms or policies to which they refer or any applicable law.
2.7 These Terms do not apply to the purchase of goods and when you buy goods from us or from the CWGF you will be alerted separately to the terms and conditions which apply to such purchase.
3. SUPPORTERS AREA 
3.1 Access to the Supporter's Area is restricted to Scheme members only. Membership of the Scheme is determined, managed and regulated by the CWGF at its own discretion.
3.2 These Terms apply to all access to and use of the Supporter's Area.
4. SUBMITTING MATERIAL TO THE SITE
4.1 You may contribute a Submission and otherwise interact with the Site. While we encourage you to contribute to the Site, any Submission must not:
4.1.1 violate the rights of any third party;
4.1.2  infringe the rights (including copyright) of any third party;
4.1.3  be considered offensive, inappropriate or defamatory (at our discretion);
4.1.4 break the law (for example, a Submission cannot be libellous or constitute a criminal offence);
4.1.5 share the personal information of living people without their permission. You may publish names and dates of birth of living people where this data comes from a legally permitted, publicly available source;
4.1.6 impersonate another person;
4.1.7 mine, collect or use any information from the Site with the intent to harm, discredit, harass or prejudice any other person.
4.2 You warrant that any Submission complies with the standards in our Acceptable Use Policy, and you are liable to us and indemnify us for any breach of that warranty. This means you will be responsible for any loss or damage we suffer as a result of your breach of warranty.
4.3 We have the right to disclose your identity to any third party who is claiming that any Submission constitutes a violation of their intellectual property rights or of their right to privacy.
4.4 We have the right to remove any Submission if, in our opinion, the Submission does not comply with the content standards set out in our Acceptable Use Policy.
4.5 Any Submission will be considered non-confidential and non-proprietary. While you will retain any copyright in any Submission, you hereby grant us a non-exclusive, perpetual, irrevocable, transferable, sub-licensable, royalty-free, worldwide licence to use any Submission throughout the world in all media and by all means whatsoever now known or hereafter known or developed. You acknowledge that we have the unlimited right to use, publish, edit, copy, alter, add to, or take from, adapt, translate, create derivative works, publicly display and otherwise exploit any Submission (in whole or in part), including but not limited to for any commercial purpose whatsoever and without limit (without payment being made to you). We may commercialise and use any Submission in any way we see fit. You also acknowledge that we are not obliged to use any Submission unless we choose to in our sole discretion.
4.6  You hereby irrevocably waive in favour of us, our assignees and licensees the benefit of all moral rights arising under the Copyright, Designs and Patents Act 1988 or similar rights arising under the laws of any jurisdiction in respect of any Submission.
4.7 Whilst we take security of the Site extremely seriously, we cannot guarantee the security of any information that you supply to us and therefore we cannot guarantee that it will be kept confidential. For that reason, you should not let us have any patentable ideas or patent applications, advertising or marketing suggestions, prototypes, or any other information that you regard as confidential, commercially sensitive or valuable.
5. HOW YOU MAY USE MATERIAL ON OUR SITE AND INTELLECTUAL PROPERTY
5.1 We are the owner or the licensee of all intellectual property rights in our Site, the Content, any Submission and in all and any other material published on our Site. These works are protected by copyright laws and treaties around the world. All such rights are reserved.
5.2 You may print off one copy and may download extracts of any page (s) from our Site for your personal use.
5.3 You must not modify the paper or digital copies of any materials you have printed off or downloaded in any way, and you must not use any illustrations, photographs, video or audio sequences or any graphics separately from any accompanying text.
5.4 Our status (and that of any identified contributors) as the authors of Content and any Submission on our Site must always be acknowledged by adding "courtesy of the Commonwealth War Graves Commission" (except where the Content or Submission is user-generated).
5.5 You may not use any of the Content or any Submission (or any part of the Content and any Submission) for any use other than as specified in 5.2, including for any commercial use (commercial use is only possible where you have first obtained a written licence from us or our licensors for such use).
5.6 If you print off, copy, download, share or repost any part of our Site in breach of these terms of use, we can require you to cease use our Site and you must, at our option, return or destroy any copies of the materials you have made.
5.7 You may not conduct, facilitate, authorise or permit any text of data mining or web scraping in relation to our site, or any services provided via or in relation to our Site. This includes using (or permitting, authorising or attempting the use of):
5.7.1 Any "robot", "bot" "spider" "scraper" or other automated device, program, tool, algorithm, code, process or methodology to access, obtain, copy, monitor or re-publish any portion of the site or any data, content, information or services accessed via the same.
5.7.2 Any automated analytical technique aimed at analysing text and data in digital form to generate information which includes but is not limited to patters, trends and correlations.
5.8 The provisions in this clause should be treated as an express reservation of our rights in this regard, including for the purposes of Article 4(3) of Digital Copyright Directive ((EU) 2019/790).
5.9 For the avoidance of doubt this clause shall not apply insofar as (but only to the extent that) we are unable to exclude or limit text or data mining or web scraping activity by contract under the laws which are applicable to us.
5.10 This Site and all intellectual property rights in it including but not limited to any Content and any Submission are owned by us, our licensors or both (as applicable). Intellectual property rights means rights such as: copyright, trademarks, domain names, design rights, database rights, patents and all other intellectual property rights of any kind whether or not they are registered or unregistered (anywhere in the world). We and our licensors reserve all our and their rights in any intellectual property in connection with these Terms. This means, for example, that we and they remain owners of them and free to use them as we and they see fit. The use of any trademarks on the Site is strictly prohibited unless you have our prior written permission.
5.11 Nothing in these Terms grants you any legal rights in the Site other than as necessary to enable you to access the Site. You agree not to adjust to try to circumvent or delete any notices contained on the Site (including any intellectual property notices) and in particular in any digital rights or other security technology embedded or contained within the Site.
5.12 We take ownership of intellectual property rights very seriously. If you believe that you own the copyright in any of the Content and/or Submission on the Site, and we have not recognised you as the copyright owner, please contact us and we will investigate. While we are investigating, we may temporarily remove the Content and/or Submission in question. If we agree that you are the copyright owner, we will work with you to find a solution that you agree with, or we will take the Content and/or Submission in question off the Site permanently. We may also bock access to the Site and take such other action as we deem appropriate should you breach these Terms.
6. ACCURACY OF INFORMATION AND AVAILABILITY OF THE SITE
6.1 While we try to make sure that the Site is accurate, up-to-date and free from bugs, we cannot promise that it will be. Furthermore, we cannot promise that the Site will be fit or suitable for any purpose. Any reliance that you may place on the information on this Site is at your own risk.
6.2 We may suspend or terminate operation of the Site at any time as we see fit.
6.3 Content is provided for your general information purposes only and to inform you about us and our products and news, features, services and other websites that may be of interest.  Content and Submissions do not constitute technical, financial or legal advice or any other type of advice and should not be relied on for any purposes.
6.4 While we try to make sure that the Site is available for your use, we do not promise that the Site is available at all times nor do we promise the uninterrupted use by you of the Site.
6.5 The Site may include information and materials uploaded by other users of the Site, including to social media pages, video-sharing sites, bulletin boards and chat rooms and features like our "Stories Portal". This information and these materials have not been verified or approved by us. The views expressed by other users on our Site do not represent our views or values.
7. HYPERLINKS AND THIRD PARTY SITES
The Site may contain hyperlinks or references to third party websites other than the Site. Any such hyperlinks or references are provided for your convenience only. We have no control over third party websites and accept no legal responsibility for any content, material or information contained in them. The display of any hyperlink and reference to any third party website does not mean that we endorse that third party's website, products or services. Your use of a third party site may be governed by the terms and conditions of that third party site.
8. LIMITATION ON OUR LIABILITY
8.1 Except for any legal responsibility that we cannot exclude in law (such as for death or personal injury), we are not legally responsible for any:
8.1.1 losses that: (a) were not foreseeable to you and us when these Terms were formed; or (b) that were not caused by any breach on our part;
8.1.2 business losses; and
8.1.3 losses to non-consumers.
9. EVENTS BEYOND OUR CONTROL
We shall have no liability to you for any breach of these Terms caused by any event or circumstance beyond our reasonable control including, but not limited to, strikes, lock-outs or other industrial disputes; breakdown of systems or network access; or flood, fire, explosion or accident.
10. HOW TO COMPLAIN ABOUT OR REPORT CONTENT
10.1 If you become aware of any material on our Site that is illegal or could comprise or be connected to child sexual abuse or exploitation or could comprise terrorist content or be connected to terrorism, please contact us immediately on enquiries@cwgc.org.
10.2 If you wish to complain about any other Content or Submission, please contact us on enquiries@cwgc.org.
10. RIGHTS OF THIRD PARTIES
No one other than a party to these Terms has any right to enforce any of these Terms.
11. VARIATION 
These Terms are dated 25 September 2023. No changes to these Terms are valid or have any effect unless agreed by us in writing. We reserve the right to vary these Terms from time to time. Our updated terms will be displayed on the Site and by continuing to use and access the Site following such changes, you agree to be bound by any variation made by us. It is your responsibility to check these Terms from time to time to verify such variations.
12. DISPUTES
12.1 We will try to resolve any disputes with you quickly and efficiently. Our Complaints procedure can be found on the Site.
12.3  These Terms, their subject matter and their formation (and any non-contractual disputes or claims) are governed by the laws of England and Wales. You and we both agree to the exclusive jurisdiction of the courts of England and Wales.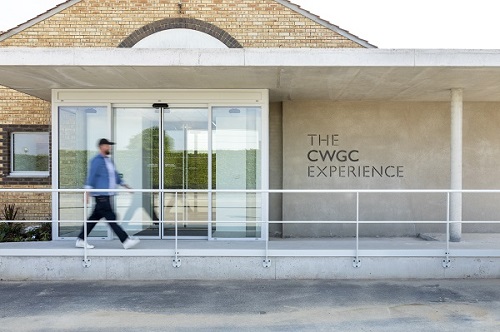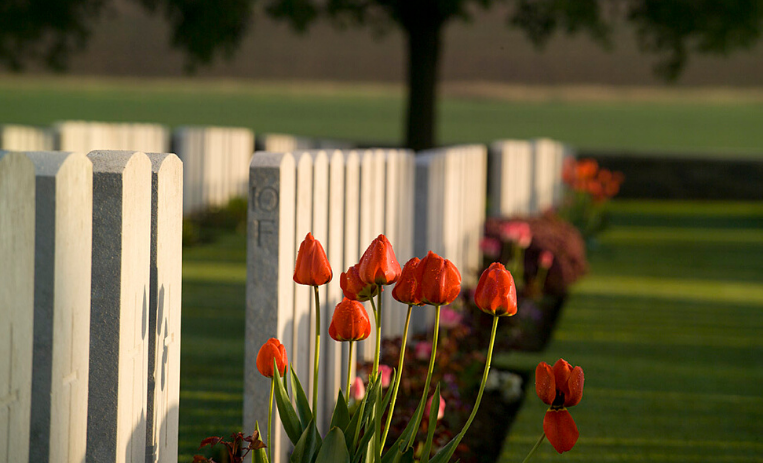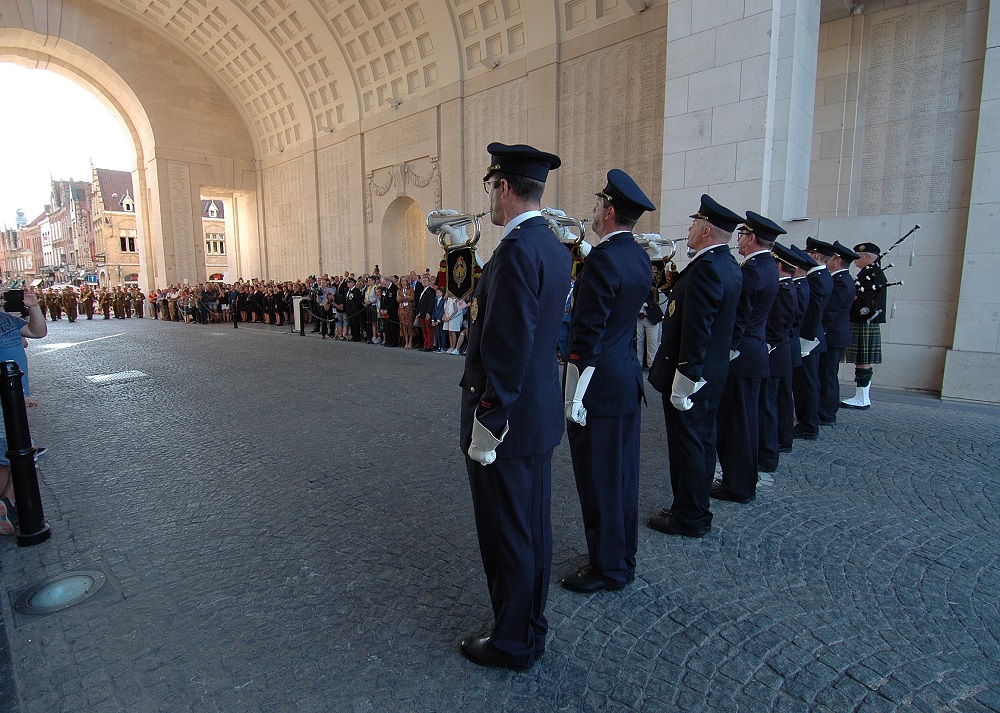 Read more news