20 May 2023 to 27 May 2023
Edinburgh Piershill Cemetery - War Graves Week Tours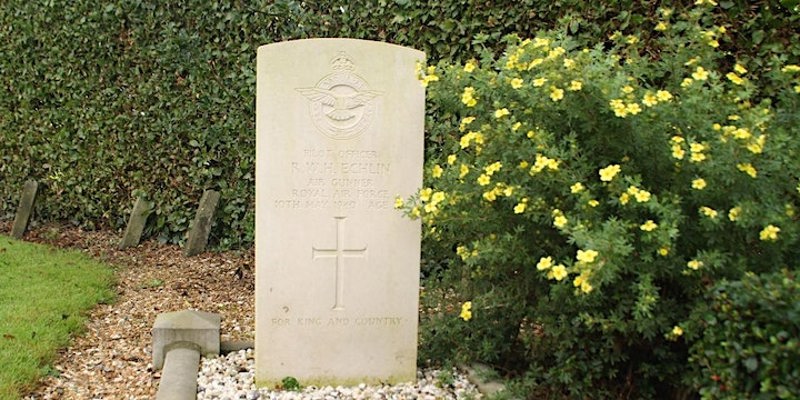 War Graves Week is an initiative aimed at encouraging people from the local community to come together and discover the World War heritage on their doorstep – learning about the stories of those commemorated by the CWGC and the skills, dedication and expertise of those CWGC staff and volunteers who work to keep their memory alive.
MEETING POINT at Cross of Sacrifice next to cemetery entrance on Portobello Road.
During the two world wars, the United Kingdom became an island fortress used for training troops and launching land, sea and air operations around the globe. There are more than 170,000 Commonwealth war graves in the United Kingdom, many being those of servicemen and women killed on active service, or who later succumbed to wounds. Others died in training accidents, or because of sickness or disease. The graves, many of them privately owned and marked by private memorials, will be found in more than 12,000 cemeteries and churchyards. During the First World War, Edinburgh was headquarters to the 4th,5th,6th and 9th Battalions of the Royal Scots, with the 7th Battalion at Leith. The 2nd Scottish General Hospital (1,000 beds) occupied Craigleith Poorhouse, the Edinburgh War Hospital (2,600 beds) was in the Asylum buildings at Bangour and the Leith War Hospital (585 beds) in the infirmary at Leith. The port of Leith was used by hospital ships from north Russia and about 4,500 officers and men passed through it. Second World War military hospitals were in Edinburgh Castle, Edinburgh Royal Infirmary and Bangor. The city was also Scottish Command Headquarters. Edinburgh (Piershill) Cemetery contains 63 scattered burials of the First World War, 64 from the Second World War, and three war graves of other nationalities; no facilities or toilets; level ground.
On-street parking or catch Lothian Bus Nos. 4,5,26; no toilet facilities.
Please dress for the weather and wear suitable footwear.