20 May 2023
Northampton, Towcester Road Cemetery - War Graves Week Tours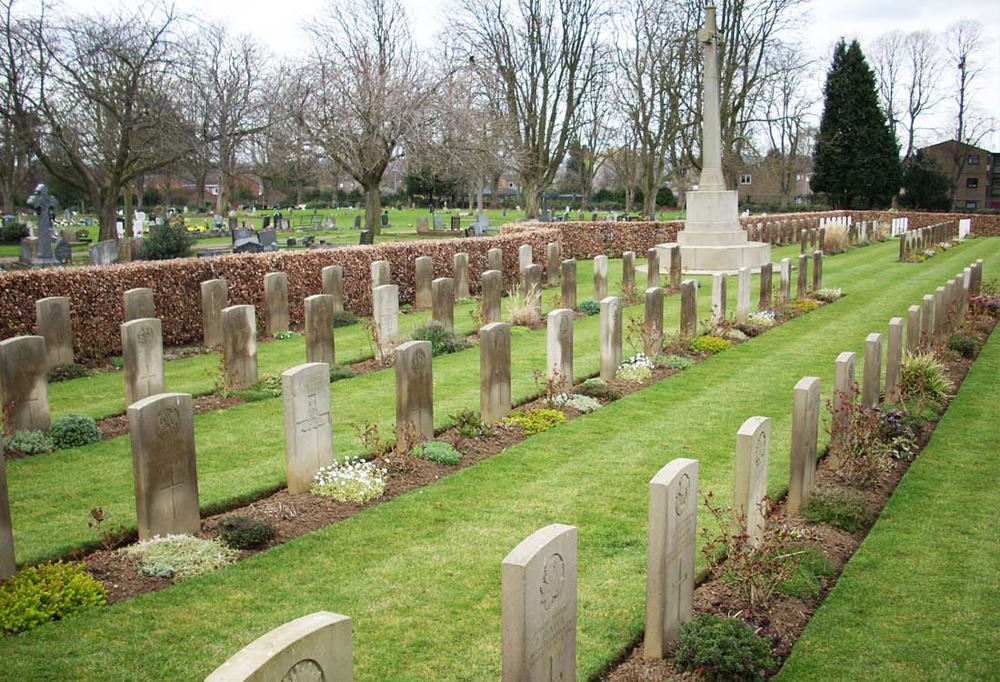 War Graves Week is an initiative aimed at encouraging people from the local community to come together and discover the World War heritage on their doorstep – learning about the stories of those commemorated by the CWGC and the skills, dedication and expertise of those CWGC staff and volunteers who work to keep their memory alive.
MEETING POINT at the CWGC plot close to the chapel.
During the two world wars, the United Kingdom became an island fortress used for training troops and launching land, sea and air operations around the globe. There are more than 170,000 Commonwealth war graves in the United Kingdom, many being those of servicemen and women killed on active service, or who later succumbed to wounds. Others died in training accidents, or because of sickness or disease. The graves, many of them privately owned and marked by private memorials, will be found in more than 12,000 cemeteries and churchyards. Northampton (Towcester Road) Cemetery contains 116 First World War burials and 17 from the Second World War, most of which form a combined war graves plot to the left of the chapel. The cemetery also contains five non-war service burials and three Czech war graves.
We will look at the stories of the 138 burials in this cemetery, including some Australians who died so far from their home.
Parking on-site; no facilities or toilets; level ground; wheelchair access.
Please dress for the weather and wear suitable footwear.