26 May 2023
Seafield Cemetery Edinburgh - War Graves Week Tours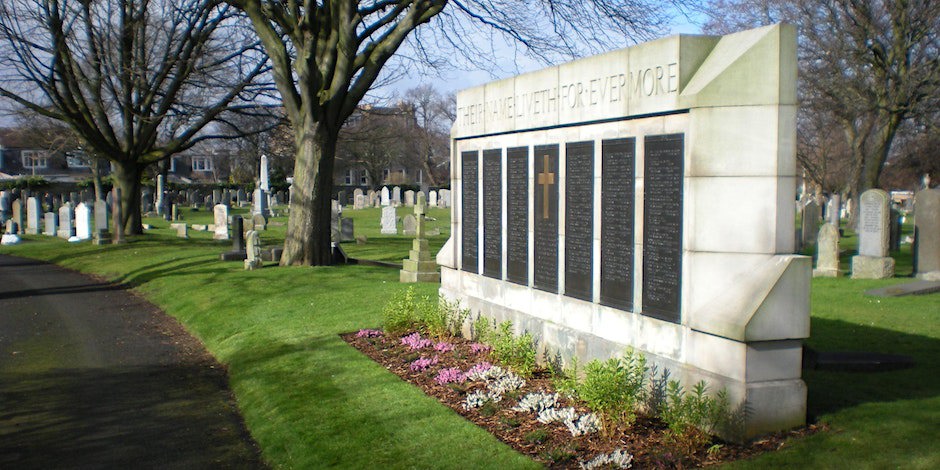 War Graves Week is an initiative aimed at encouraging people from the local community to come together and discover the World War heritage on their doorstep – learning about the stories of those commemorated by the CWGC and the skills, dedication and expertise of those CWGC staff and volunteers who work to keep their memory alive.
MEETING POINT at the Cross of Sacrifice inside the cemetery near to Boothacre (Leith Links) Entrance.
Seafield Cemetery contains 185 First World War burials, some of them in the military plot in Section B, others in the admiralty plot in Section M (marked by a screen wall bearing the names of those buried there or unmarked in other parts of the cemetery), the rest scattered. There are also 104 Second World War burials in the cemetery, most of them forming a plot in Section P, five of these are unidentified seamen.
There are also two war graves of other nationalities and three non-war service burials.
Seafield Crematorium stands within the cemetery and 21 servicemen and women of the Second World War whose remains were cremated there are commemorated on a screen wall opposite the war graves plot in Section P.
Parking on-site and nearby; no facilities; level ground; wheelchair access; toilets part of the Crematorium facilities.
Lothian Bus No.1 stops just outside the cemetery entrance.
Please dress for the weather and wear suitable footwear.