Hill 60 (New Zealand) Memorial
Country

Turkey (including Gallipoli)

Total identified casualties

184 Find these casualties

Identified casualties from

First World War

GPS Coordinates

Latitude: 40.27273, Longitude: 26.2933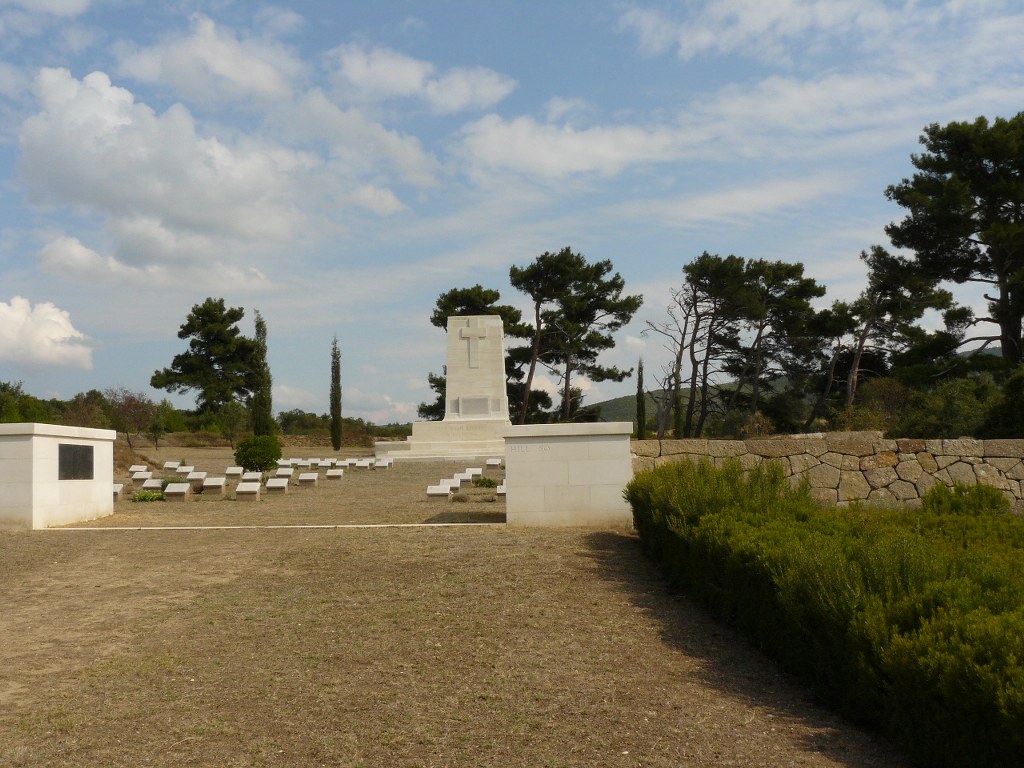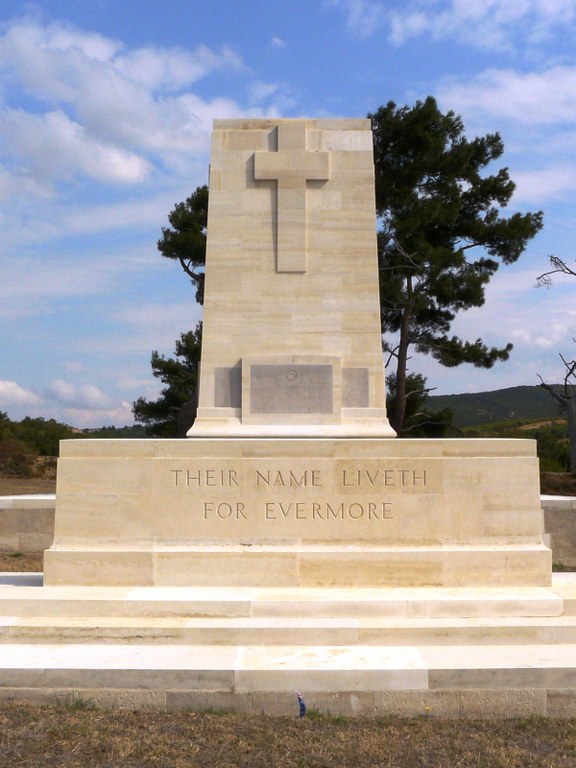 Location information
Hill 60 (Kaiajik Aghyl, or Sheepfold of the Little Rock), on the 60 metre contour line, is the end of a range which runs south-eastward to Hill 100 between Kaiajik Dere and Asma Dere. Hill 60 (New Zealand) Memorial is situated in Hill 60 Cemetery, which lies among the old trenches. It is reached along an 800 metre track, which requires a 4-wheel drive vehicle during wet weather.
Visiting information
The Memorial is situated within the Hill 60 Cemetery. The site is permanently open and may be visited at any time.
Please note that in the absence of a cemetery register, visitors are advised to locate the Grave/Memorial reference before visiting. This information can be found in the CASUALTY RECORDS within this page.
For further information and enquiries please contact enquiries@cwgc.org
History information
The eight month campaign in Gallipoli was fought by Commonwealth and French forces in an attempt to force Turkey out of the war, to relieve the deadlock of the Western Front in France and Belgium, and to open a supply route to Russia through the Dardanelles and the Black Sea.
The Allies landed on the peninsula on 25-26 April 1915; the 29th Division at Cape Helles in the south and the Australian and New Zealand Corps north of Gaba Tepe on the west coast, an area soon known as Anzac. On 6 August, further landings were made at Suvla, just north of Anzac, and the climax of the campaign came in early August when simultaneous assaults were launched on all three fronts.
At the beginning of August 1915, Hill 60, which commanded the shore ward communications between the forces at Anzac and Suvla, was in Turkish hands. On 22 August, it was attacked from Anzac by the Canterbury and Otago Mounted Rifles, followed later by the 18th Battalion Australian Infantry and supported on the flanks by other troops. It was partly captured during the fighting on 27-29 August, and the captured ground was extended by the 13th, 14th, 15th, 17th and 18th Battalions of the Australian Infantry, the New Zealand Mounted Rifles, the 5th Connaught Rangers, and the 9th and 10th Australian Light Horse. The ground was then held until the evacuation in December.
The HILL 60 (NEW ZEALAND) MEMORIAL is one of four memorials erected to commemorate New Zealand soldiers who died on the Gallipoli peninsula, whose graves are not known. This memorial relates to the actions at Hill 60. It bears more than 180 names.
HILL 60 CEMETERY lies among the trenches of the actions of Hill 60. It was made after those engagements, and enlarged after the Armistice by the concentration of graves from Norfolk Trench Cemetery and from the battlefield. There are 788 burials and commemorations in the cemetery. 712 of the burials are unidentified, but special memorials commemorate 34 casualties known or believed to be buried among them.