KARACHI WAR CEMETERY
Country

Pakistan

Total identified casualties

642 Find these casualties

Casualties from

Second World War

GPS Coordinates

Latitude: 24.89489, Longitude: 67.09108
Please note
During an exceptional level of rainfall over 27 and 28 August 2020, a 24 metre section of the rear wall fell into our Cemetery. The rear wall is the property of the adjacent Naval Base and plans are being put in place to make the necessary repairs.
Please bear the following in mind when considering visiting this cemetery:
It is important to check the weather forecast and avoid visiting between May and September, due to the intense heat.
Mosquitoes carry Malaria and Dengue Fever. Please take appropriate precautions.
The Cemetery is located on the busy road to the Airport. Due to building work outside our control, the available parking at the Cemetery is now considerably lower than the level of the main road.
There are steps either side of the Memorial entrance and near the Cross of Sacrifice.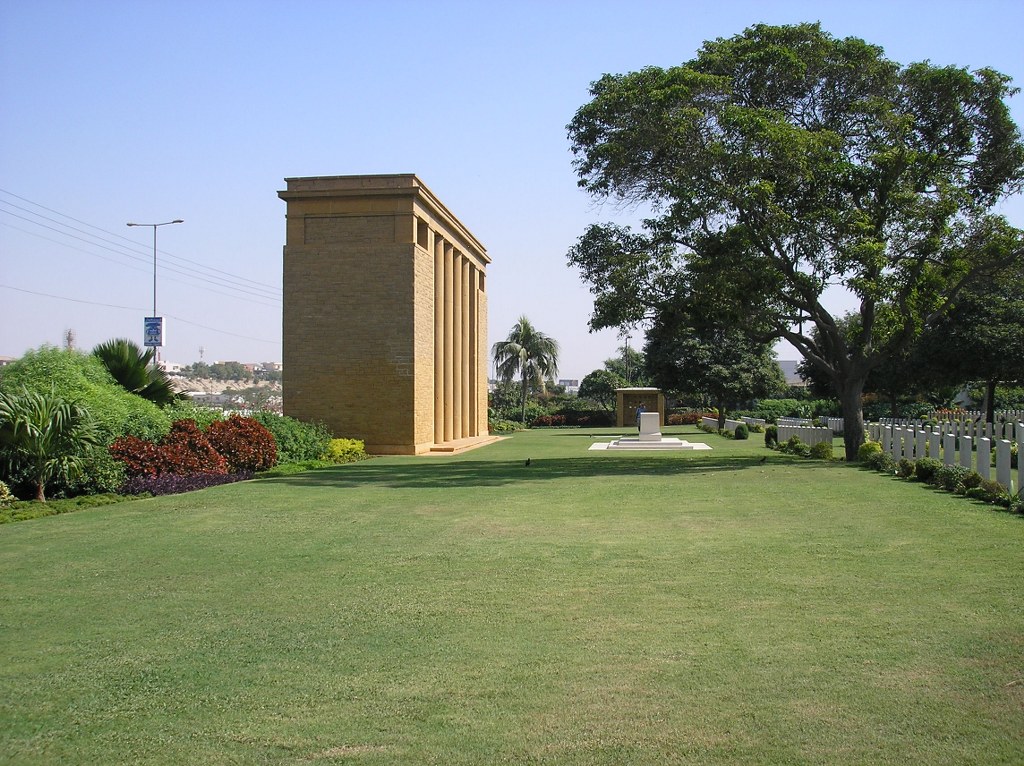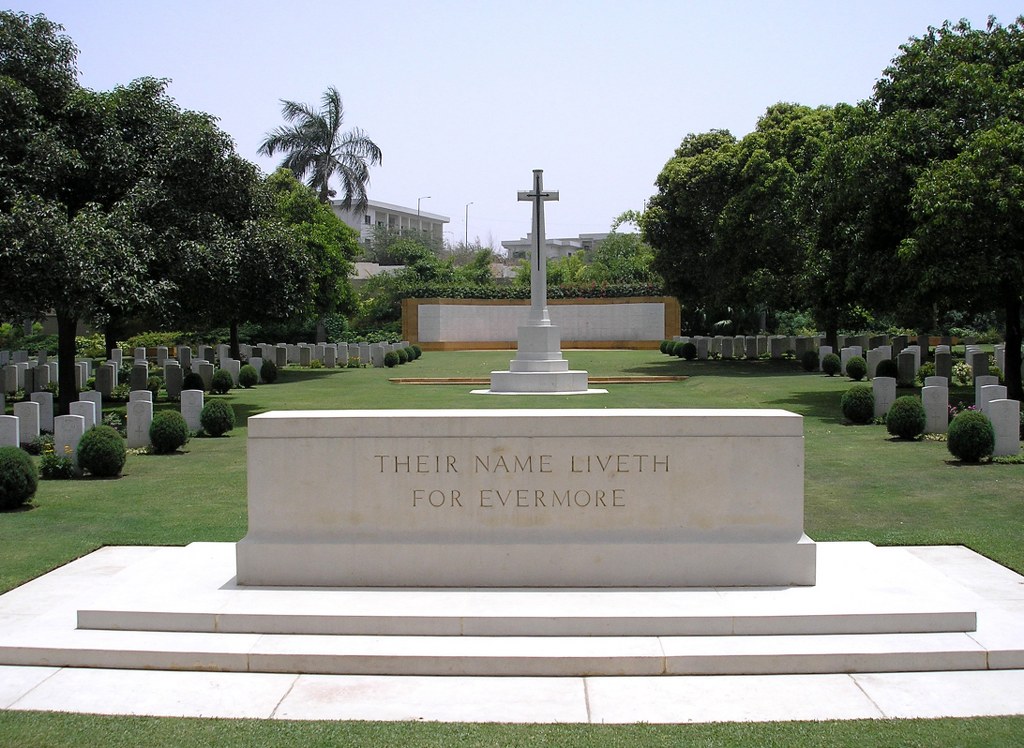 Location information
The cemetery is a few miles from the centre of Karachi, to the north-east on National Stadium Road and can be reached by taxi. It is now surrounded by the naval colony and is adjacent to the new naval cemetery. The easiest way to reach the War Cemetery from the city centre is to go to the National Stadium and follow the road leading to Dalmia in which the airport is situated. From the airport follow the reverse road from Dalmia to the National Stadium and the Cemetery is situated to the left hand side of National Stadium Road. Owing to constant problems the direction signs have been removed but attempts will be made at resiting them.
Visiting information
Karachi War Cemetery is open Monday-Thursday and Saturday 08:00-17:00 and 08:00-12:00 on Friday. The location or design of this site, makes wheelchair access impossible.
For further information regarding wheelchair access, please contact our enquiries department on telephone number 01628 634221.
Download Cemetery Plan
History information
KARACHI WAR CEMETERY was created to receive Second World War graves from civil and cantonment cemeteries scattered throughout northern Pakistan where their permanent maintenance could not be assured. The cemetery contains 642 Commonwealth burials of the Second World War. The KARACHI 1939-45 WAR MEMORIAL forms the entrance to Karachi War Cemetery. It commemorates more than 25,000 servicemen of the forces of undivided India who died during the Second World War in non-operational zones. Their remains were accorded the last rites and disposal required by their various religions and their names are commemorated at memorials in Delhi and Karachi. No names appear on the memorials but a Roll of Honour at each site, one in Hindi, the other in Urdu, record the names of those commemorated. Karachi War Cemetery also contains the KARACHI 1914-18 MEMORIAL, commemorating 568 men who served in garrisons and died in Pakistan (formerly India) during the First World War and who lie buried in civil and cantonment cemeteries where their graves could no longer be maintained.