Abuja Memorial
Country

Nigeria

Total identified casualties

2102 Find these casualties

Identified casualties from

First & Second World War

GPS Coordinates

Latitude: 9.02238, Longitude: 7.42721
Historical Note

The forerunner to this memorial was unveiled in 1932 at Lagos as a general memorial to the missing. It did not carry the names of the casualties it commemorated. Instead, the names of over 900 men were included in a memorial register. When this memorial was rebuilt at Abuja in 2016, the names of the dead from these registers were inscribed on its panels.
You can find more information about historical inequalities in commemoration in our Special Committee's report.
Read the Non-Commemoration report
>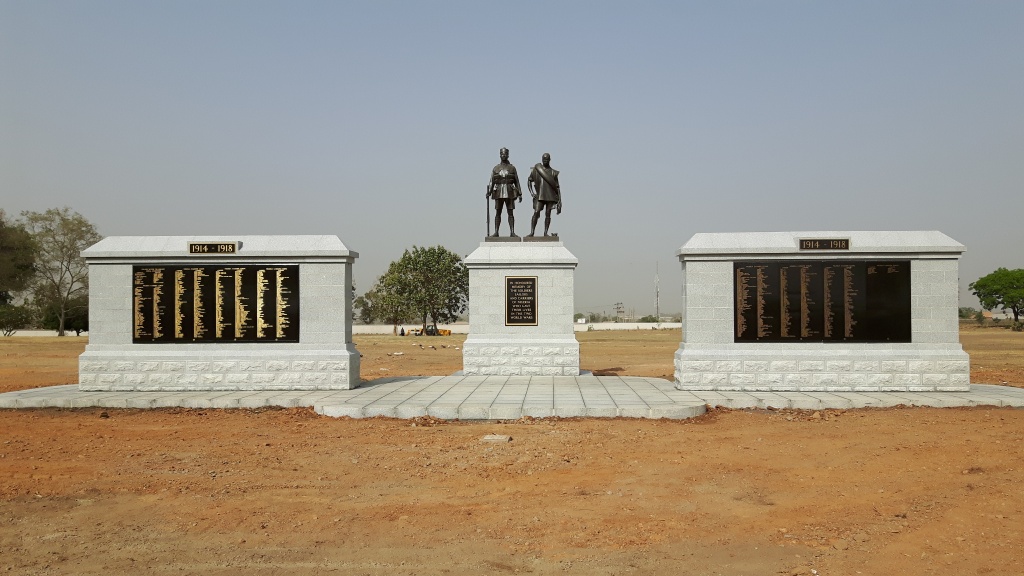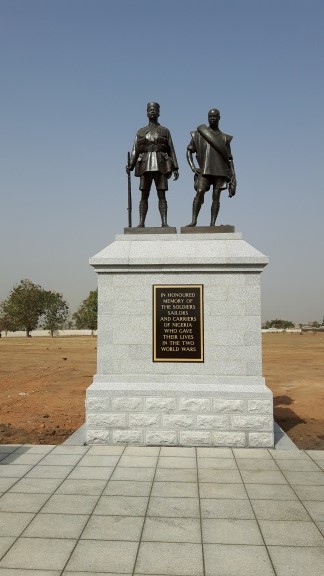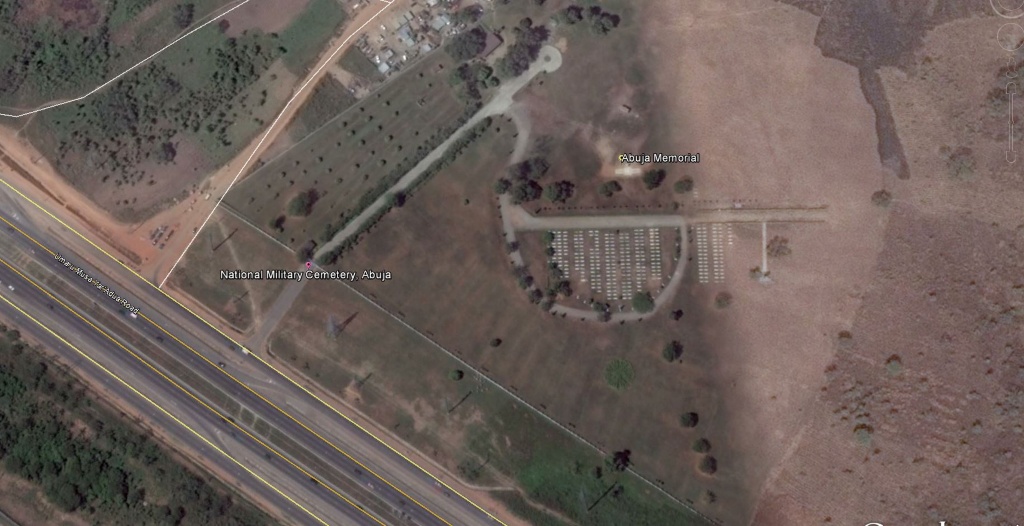 Location information
The Abuja Memorial is located within the National Military Cemetery which is located on the Northern side of the Airport Road (Umaru Musa Yar'Adua Road) approximately 10km from the centre of Abuja and 4 km from the National Sports stadium at the Western end of Constitution Avenue and Independence Avenue.
Visiting information
The National Military Cemetery is permanently staffed by a detachment of the Nigerian Military. They are responsible for the control and security of the site, which is open to the public, during daylight hours, only by prior arrangement with the Department of Veteran Affairs. For further information on local support offered to visitors please contact enquiries@cwgc.org
The memorial was completed in February 2016 and was inaugurated, in conjunction with the Nigerian Department of Veteran's Affairs, in November 2016.
History information
In 1932 the Lagos memorial was erected in the Idumota area of Lagos to commemorate the 947 Nigerian casualties of the Inland Water Transport, Royal Engineers and Nigeria Carrier Corps who died during the 1914-18 War, whose graves could not be maintained or located. A similar memorial, known as the Nigeria Memorial, was erected in 1962, at the same location, to commemorate the 1158 Nigerian casualties of the 1939-1945 War, whose graves had also been lost or could not be maintained. In 1978 the two memorials were relocated by the Nigerian Government to form part of a new Nigerian National Memorial in Tafewa Balewa Square, Lagos. In 1989, this new structure was dismantled by the Nigerian Government as they planned to build a new National Memorial in their new capital, Abuja. The Commission's new Abuja Memorial finally completes this process.