Roeux British Cemetery
Country

France

Total identified casualties

319 Find these casualties

Region

Pas de Calais

Identified casualties from

First World War

GPS Coordinates

Latitude: 50.29284, Longitude: 2.88951
Please note
Please be aware that access may be difficult during the winter months.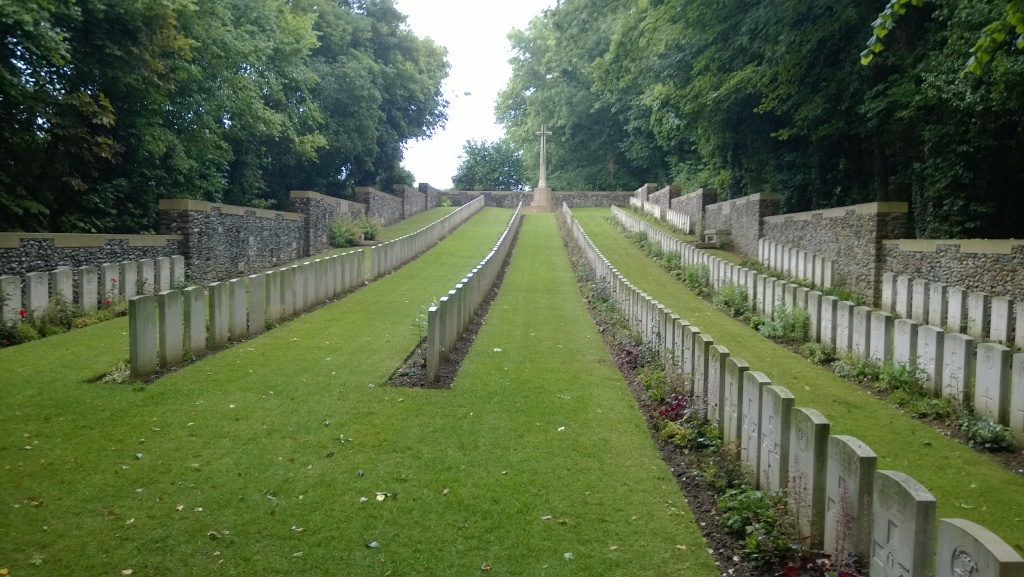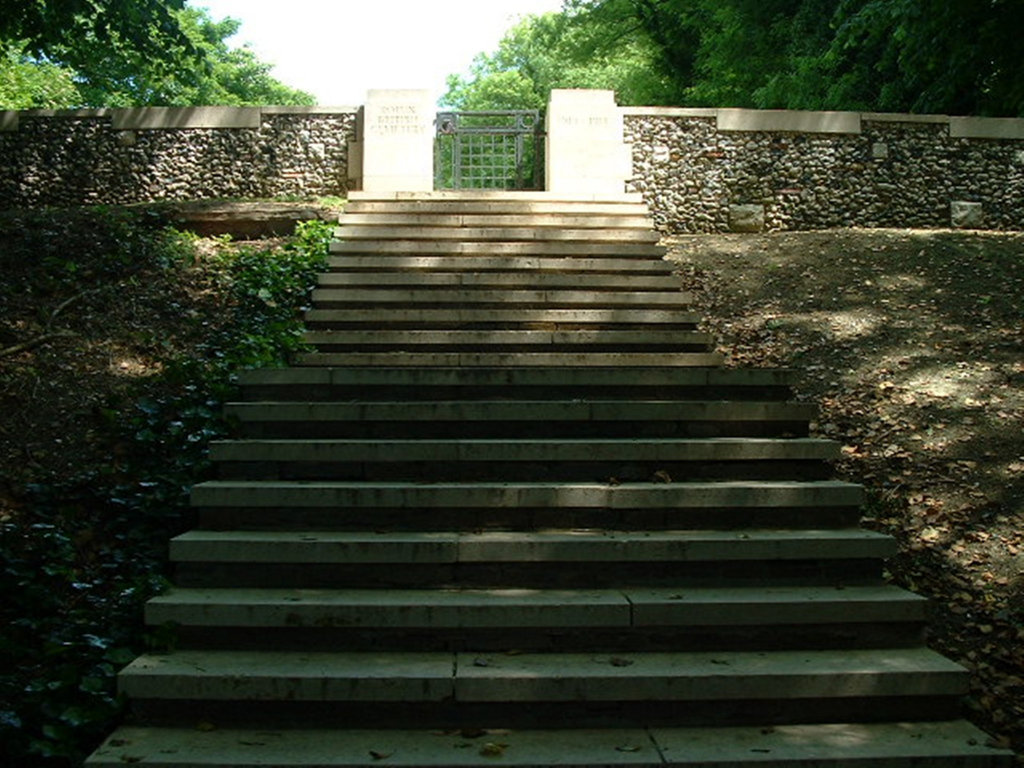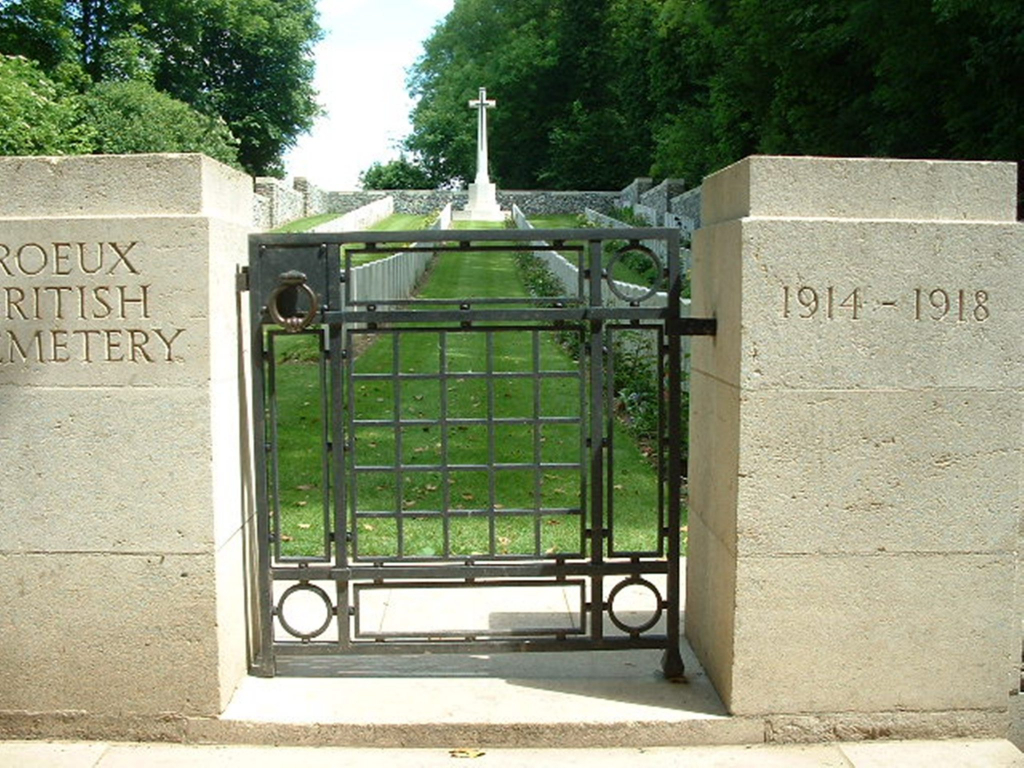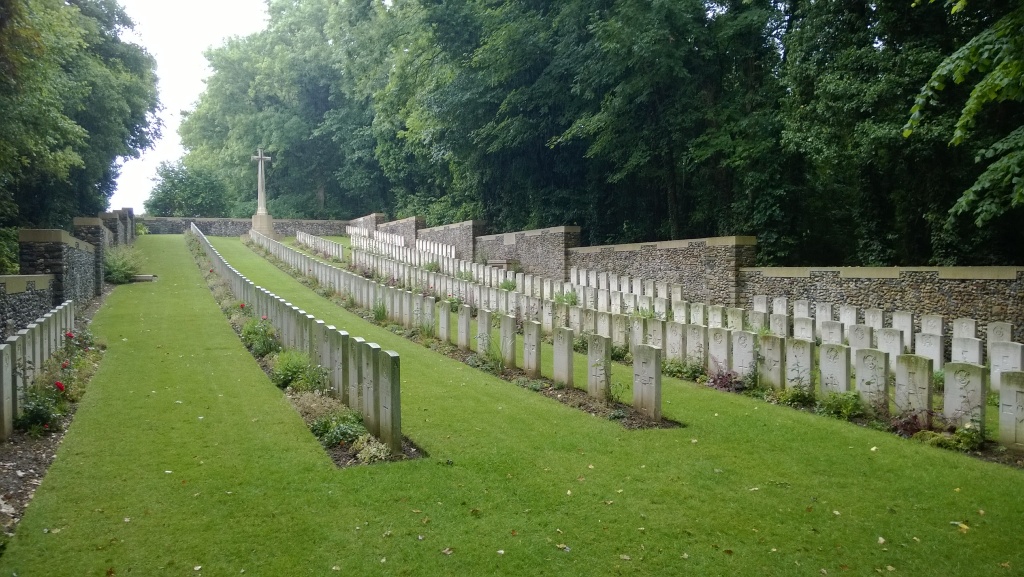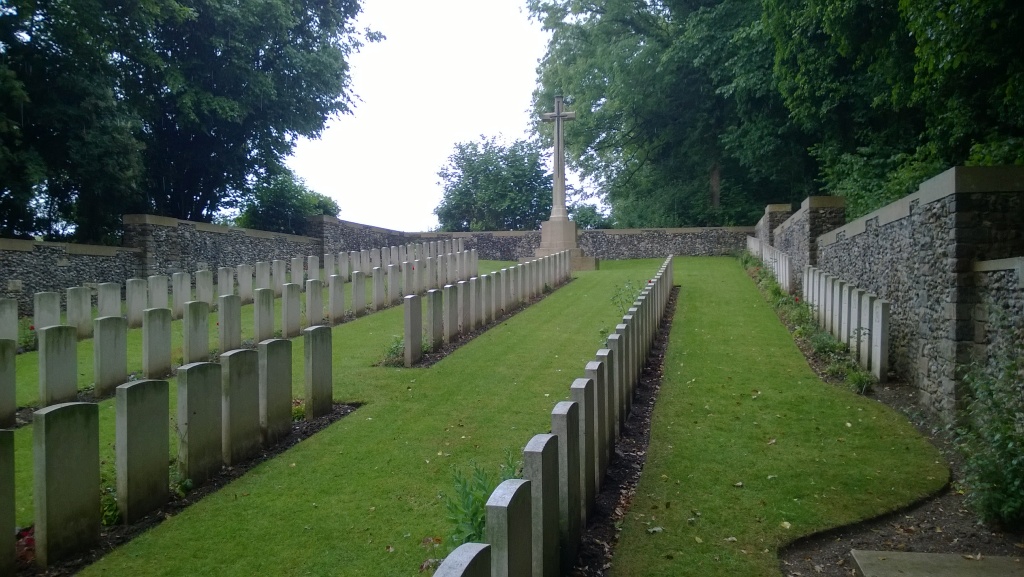 Location information
Roeux is a village 13 kilometres east of Arras on the D33. From Roeux, take the Chemin de Fampoux towards Fampoux. 200 metres outside the village take the track, followed by a smaller track, to the cemetery.
Visiting information
ARRIVAL
The route to the cemetery from the main road is signposted. The cemetery is located at the end of the track leading to Crump Trench British Cemetery.
PARKING
It is possible to park close to the bottom of a flight of stone steps which lead up the side of a steep bank up to the main entrance.
The distance is approximately 15 metres from the bottom of the steep bank to the main entrance gate.
The parking area is on an un metalled track, it is a single lane and can become very muddy and waterlogged.
ACCESS, LAYOUT AND MAIN ENTRANCE
The cemetery is a long, narrow, rectangular shape and slopes upwards from the main entrance to the Cross of Sacrifice at the rear of the cemetery.
The main gate is at the top of 20 stone steps up the side of the bank on which the cemetery is built.
The gate is approximately 1 metre wide and mid-level (waist height). A metal ring handle opens the gate, which opens inwards into the cemetery. There is a low stone lip at the gate.
There are seating areas with stone benches midway along the side perimeter walls.
The Register Box is built into one of the pillars inside the main entrance gate, with an information panel on a low concrete plinth adjacent to the entrance gate.
ALTERNATIVE ACCESS
There is no alternative access route or entrance into the cemetery.
ADDITIONAL INFORMATION
The cemetery is permanently open.
Access to and into the cemetery can be challenging during winter months, because of the surrounding terrain and significant slope leading up into the cemetery. The ground can become waterlogged, muddy and vehicles may become stuck along the single-track road.
Download Cemetery Plan
History information
Roeux was built over a system of caves which helped to make its capture in 1917 exceptionally difficult. It was attacked by the 9th (Scottish) Division without success on 12 April. The chemical works close to the railway station were taken by the 51st (Highland) Division on 22 April, and after incessant fighting the village was cleared by the same Division on 14 May. The chemical works were lost on 16 May, and it was finally taken by the 51st Division on the following 26 August.
Roeux British Cemetery was made by fighting units between April and November 1917.
The cemetery contains 350 burials and commemorations of the First World War. 31 of the burials are unidentified and 82 graves destroyed by shell fire are now represented by special memorials.