European Heritage Days 2023
THIEPVAL MEMORIAL 
Saturday 16th September – 10.30 am to 5.00 pm
Discover the work of the CWGC at Thiepval Memorial & meet our staff
Watch engraving and stone-cutting demonstrations and Try a hand at chiseling or engraving
Learn more about the work of our gardeners who care for the largest Commonwealth Memorial in the world
Take part in the sustainability workshops available for younger audiences  (production of hotels for insects and cleaning of headstones)
Meet our British and French guides and join our free tours to discover the History of the Battle of the Somme, the architecture of the Memorial, the Anglo-French cemetery and the personal stories of athletes commemorated by the CWGC at Thiepval.
THE CWGC VISITOR CENTRE – BEAURAINS
Sunday 17th September – 10.00 am to 5.00 pm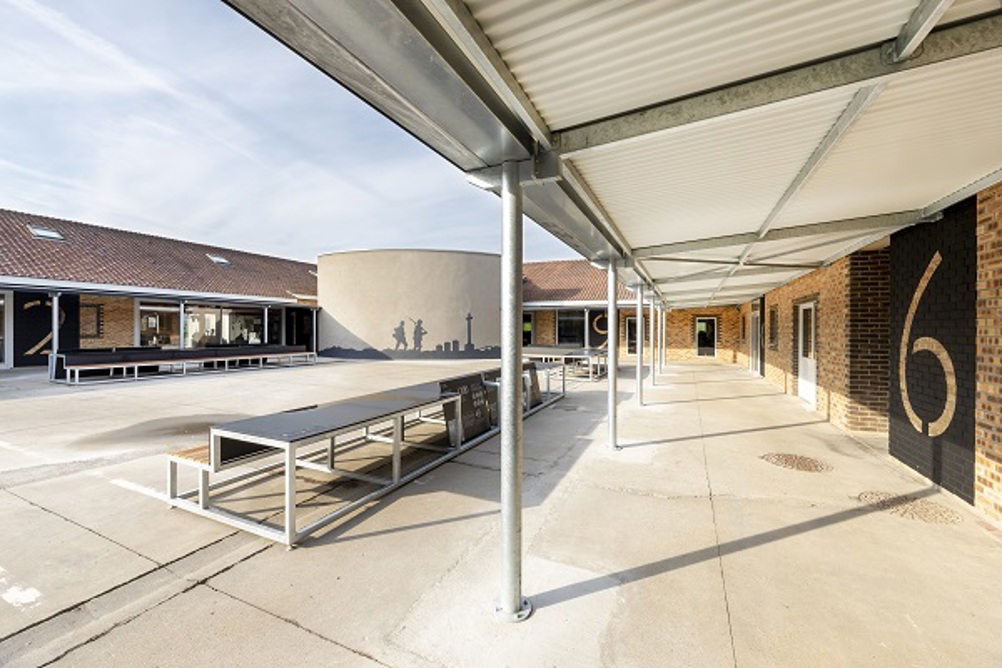 Visit the French workshops of the Commonwealth War Graves Commission in Beaurains and go behind the scenes of our remarkable organization
Discover the work of our highly skilled craftsmen : enter our headstone production unit and the stone-cutting workshop, meet and chat with our engravers, carpenters,  metalworkers and our gardeners
Meet our anthropologists and archaeologists and learn more about their forensic work, from the recovery of remains to their commemoration in our sites of remembrance.
Journées européennes du patrimoine
MEMORIAL DE THIEPVAL
Samedi 16 septembre - 10h30 à 17h00
Démonstrations de gravure et de taille de pierre
Graveurs et tailleurs de pierre proposent des démonstrations et vous partagent les difficultés et les succès rencontrés au cours du chantier de restauration du Mémorial de Thiepval. Et pour ceux qui souhaitent laisser leur empreinte dans la pierre nos graveurs et tailleurs, vous initient à leur technique. Les fleurs (insert de pierre) et autres ciseaux ou maillets n'auront plus de secret pour vous.
Rencontrez nos jardiniers
L'horticulture joue un rôle très important dans nos sites en leur conférant une atmosphère paisible et hors du temps. Nos jardiniers sont également présents pour échanger avec vous sur les techniques d'entretien des pelouses, les règles qui régissent les plantations au pied des stèles et les espèces de rosiers et autres plantes qui fleurissent nos cimetières. Ils vous partagent leur méthode pour un gazon taillé au cordeau en vous dévoilant notamment les machines utilisées, créées spécifiquement pour la Commission.
Ateliers Jeune Public
Initiez-vous au développement durable et participez avec nos jardiniers au nettoyage des stèles et apprenez à réaliser des hôtels à insectes.
Participez aux visites guidées
Nos guides sont également à votre disposition pour des visites guidées en français et en anglais du site. Découvrez l'histoire de la Bataille de la Somme, l'architecture du Mémorial, le cimetière anglo-français. Plongez-vous dans la thématique du sport et découvrez quelques histoires personnelles d'athlètes de renom commémorés à Thiepval.
LE CENTRE DE VISITE DE LA CWGC - BEAURAINS
Dimanche 17 septembre - 10h00 à 17h00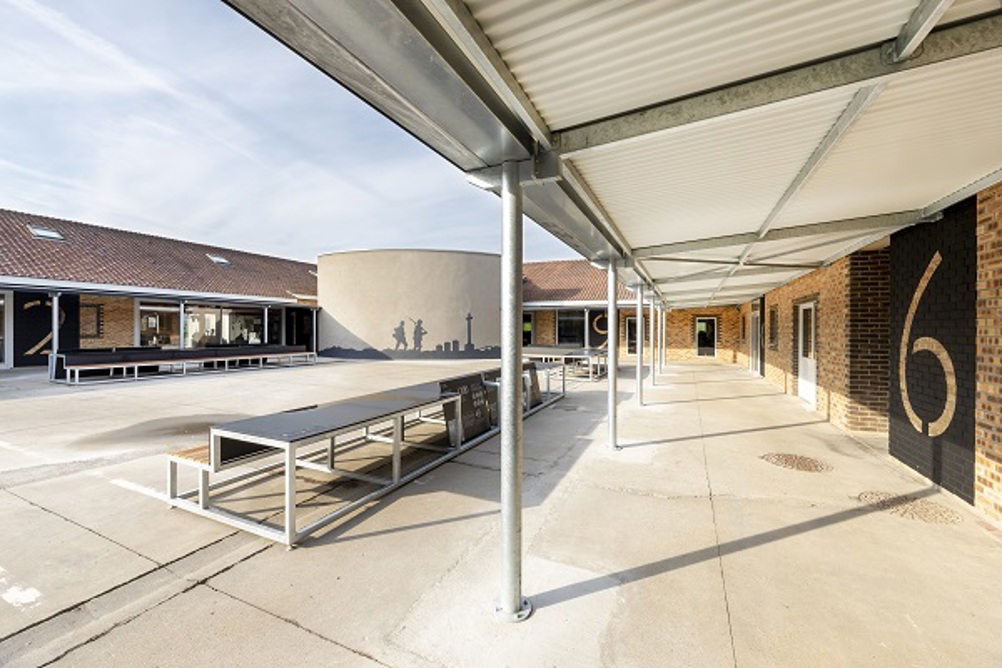 Entrez dans les coulisses d'une des principales organisations commémoratives mondiales
Visitez les locaux de la Commission des sépultures de guerre du Commonwealth en France, à Beaurains, près d'Arras (Pas-de-Calais). Entrez dans les coulisses de notre organisation et partagez la passion qui anime notre personnel au quotidien.
Découvrez notre unité de production de stèles, entrez dans l'atelier de taille de pierre, échangez avec nos artisans graveurs, menuisiers et ferronniers, discutez gazon et plantations avec nos jardiniers qui vous dévoileront les machines qu'ils utilisent pour entretenir nos cimetières.
Enfin, prenez le temps de rencontrer nos archéologues spécialisés en médecine légale. Vous serez surpris de la manière dont, aujourd'hui encore, nous rendons hommage aux soldats disparus depuis la découverte de leurs corps dans les anciens champs de bataille jusqu'à leur inhumation dans nos cimetières.