Executive Leadership Team
Our Executive Leadership Team oversee the strategic direction of the Commission. Meet the team.
Claire Horton CBE
Director General
Claire joined CWGC as Director General in January 2021, following nearly 11 years as Chief Executive at the world-famous animal rescue charity Battersea. She brings a wealth of experience from the public, private and not-for-profit sectors and has worked extensively with Government and cross-party politicians.
Claire's previous roles include Chief Executive for the Variety Club of Great Britain (the Variety Club Children's Charity), University of Warwick SU as CEO, NSPCC as Area Manager, then Regional Press and Public Affairs Manager and Director for Cats Protection.
She holds an MBA from Warwick Business School, is a Fellow of the RSA and the Institute of Directors and in 2015 was awarded an Honorary Doctorate from the University of Roehampton for services to welfare and the community. Claire was awarded a CBE in recognition of her services to animal welfare in the 2020 New Year Honours List.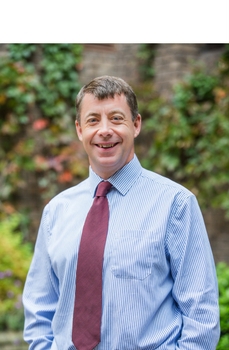 BARRY MURPHY
Director of Operations
Barry held the position of Acting Director General from July 2020 to January 2021 having previously been Director of Operations since May 2015. Previously he has held the roles of Director of Africa and Asia Pacific Area, Director of France Area and Director of United Kingdom Area. Prior to that Barry also worked as a Human Resources Manager at the Commission's Head Office in Maidenhead and spent seven years as Administration Manager in Ieper, Belgium.
Barry holds a Honours Degree in Politics from Exeter University (1987-90) as well as an MBA from Henley Management College (2005-2008). He is married with two children.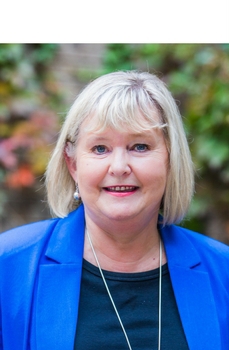 LIZ WOODFIELD
Director of External Relations
Liz joined the Commission in 2011, and was appointed Director of Information & Communications in May 2017. She has previously held senior roles in both Information Systems and Communications within the Commission.
Liz has more than 25 years senior experience in the commercial sector working in both international communications and project management roles. Prior to joining the Commission, she was Commercial Projects Director at Stiefel, a GSK Company.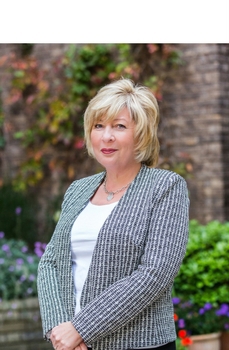 JAMIE REDMOND
Director of Human Resources
Jamie joined the Commission in June 2017 as the Director of Human Resources. She is responsible for leading the people agenda and the overall human resources strategy.
Jamie has a wealth of experience within international HR; across multi-discipline sectors of SME organisations. Prior to joining the Commission, she was Senior Director HR at the Kynetec Group.
She is a Fellow of the Chartered Institute of Personnel and Development.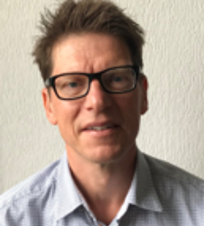 Vincent Collins
General Counsel
Vincent is a Solicitor (England and Wales, qualified 1996) and joined the Commission in August 2019, as Head of Legal, moving to be General Counsel in June 2020. Prior to the Commission, Vincent worked in private practice and in-house (in both the commercial and not for profit sectors), initially working as a real estate lawyer, including at CMS Cameron McKenna, before moving to Amazon (where he worked for over 10 years) and progressed to hold two Associate General Counsel/Director level positions, including Head of Legal, Amazon UK. Immediately before joining the Commission, Vincent was General Counsel to Comic Relief.
Area Directors
James King
Director United Kingdom & Northern Area 
Rich Hills
Director Africa & Asia Area
Xavier Puppinck
Director France Area
Geert Bekaert
Director Central & Southern Europe Area
David Loveridge
Director Canada, Americas and Pacific Area