Eternal Remembrance
"our graves are surrounded by the unwavering affection of former allies."
Fabian Ware, 1935
A gradual shift from divided public opinion over the Commission's approach to a more general consensus of approval during the last century led to the style of our cemeteries and memorials shaping the look of remembrance the world over. From the early days, our sites were places of pilgrimage for families and comrades of the dead; today, hundreds of thousands still come to pay their respects, to learn or simply to reflect.
To be a pilgrim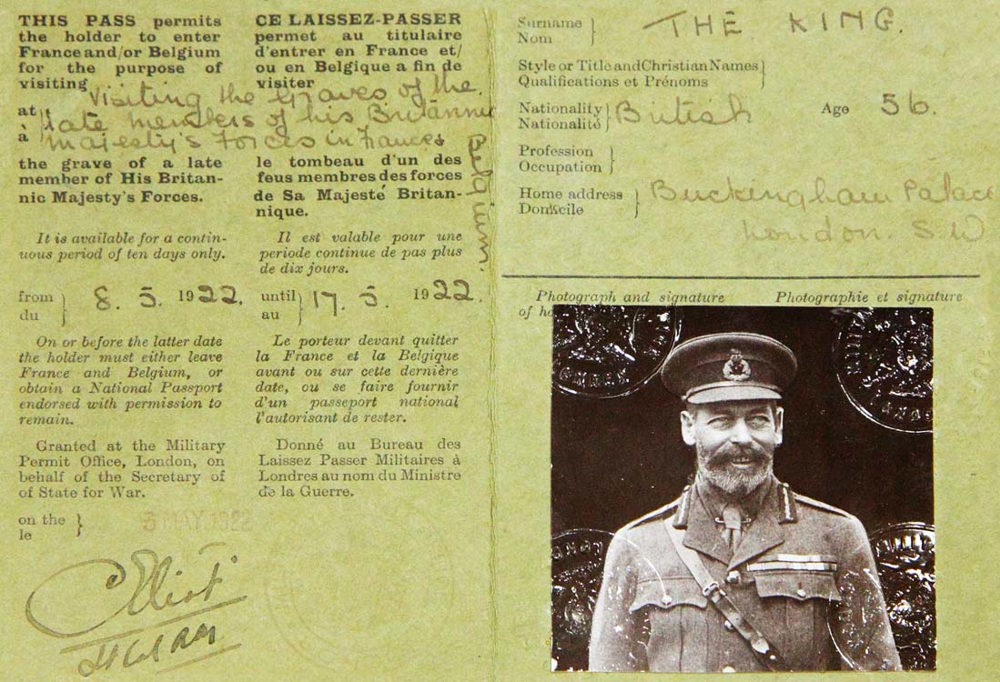 Passport for George V, listing his surname as 'THE KING'. © CWGC.
While the general public began receiving support to visit the cemeteries, it was 'The King's Pilgrimage' in 1922 that set the precedent of Establishment figures touring our sites and sanctioning our work.
On a week-long tour of France and Belgium, King George V travelled with Fabian Ware and Field Marshal Douglas Haig to more than 30 cemeteries and memorials in various states of development. This included Tyne Cot – which would become the largest Commission cemetery in the world – and the early 'experimental' cemeteries Forceville and Louvencourt.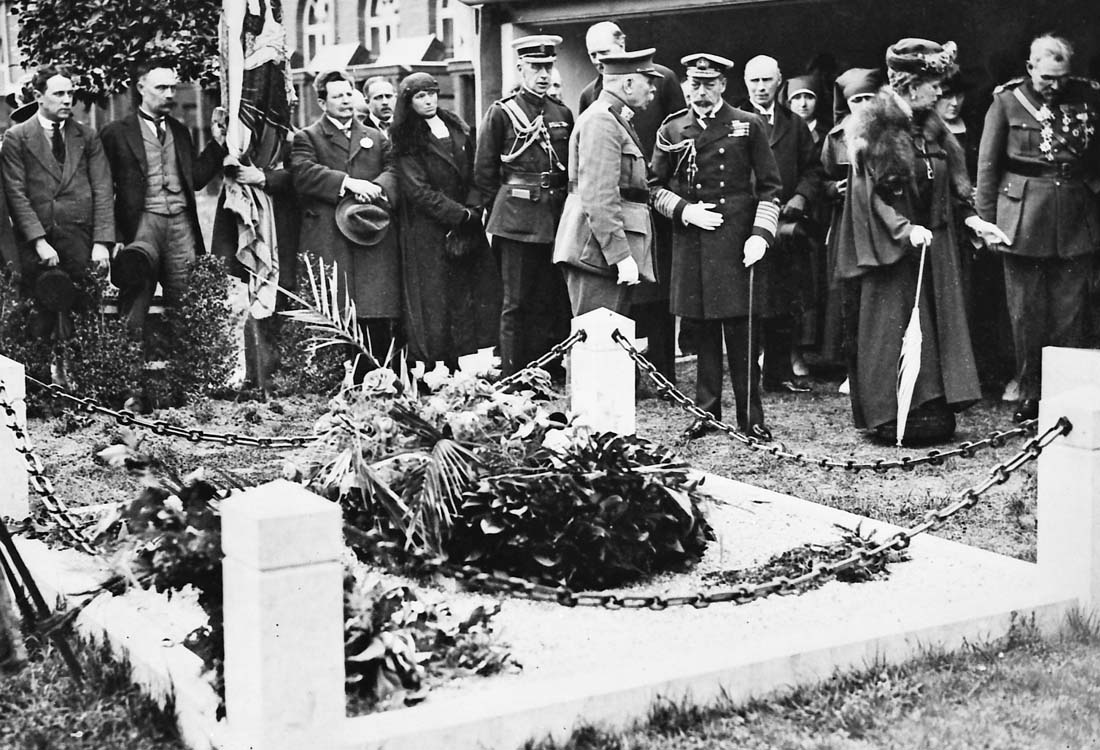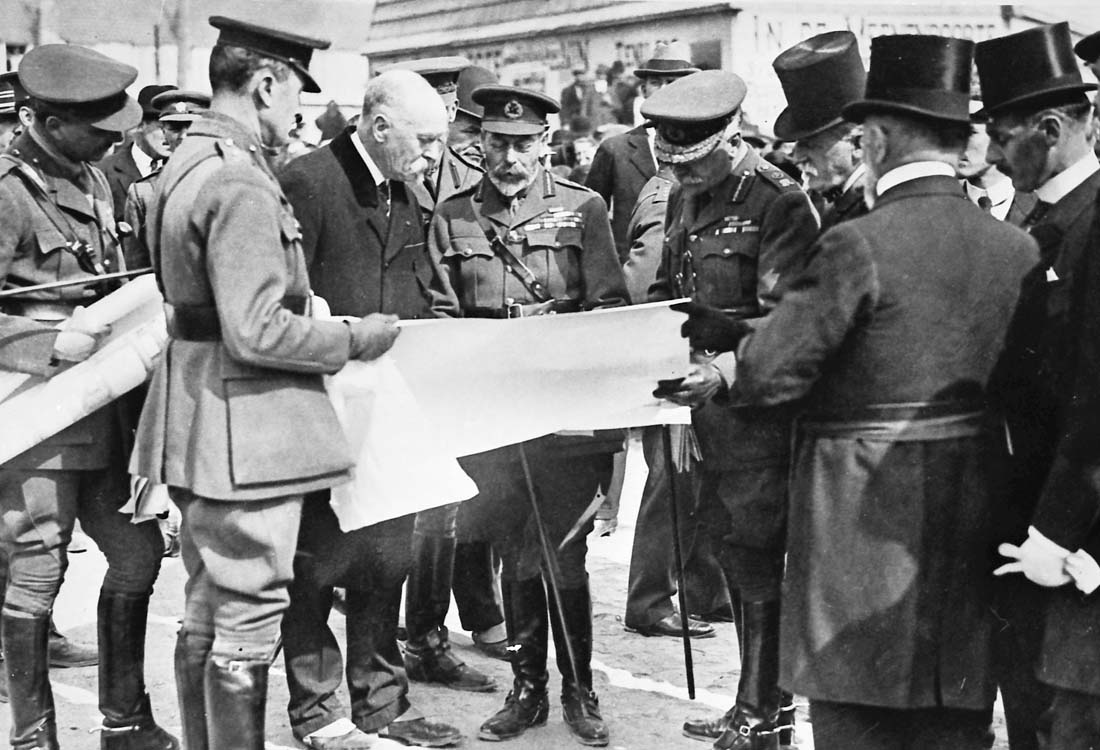 Before the tour a grieving mother approached Queen Mary and asked the King to lay flowers at her son's grave. This example would be followed a year later by Elizabeth, the future Queen Consort and Queen Mother. Recalling her own missing brother Fergus Bowes-Lyon, on her wedding day Elizabeth laid her bouquet at the Tomb of the Unknown Warrior in Westminster Abbey. This tradition continues to today: it was performed after the marriages of both the Duchesses of Cambridge and Sussex.
The Tomb of the Unknown Warrior, Westminster Abbey. © CWGC.
From George V onwards members of the Royal Family have visited our sites throughout the world to pay homage to the dead. As well as attending remembrance services at Tyne Cot and the Menin Gate, Her Majesty Queen Elizabeth II has unveiled prominent monuments to the Second World War: Runnymede Air Forces Memorial, the Brookwood 1939-1945 Memorial and the Ottawa Memorial.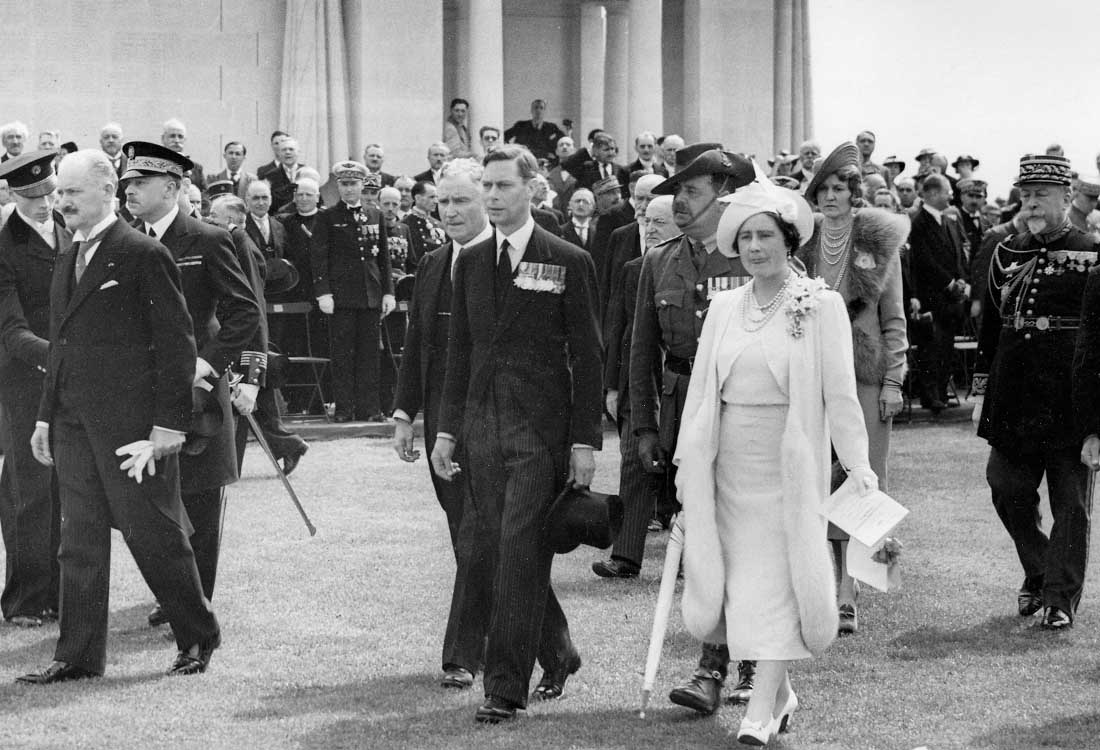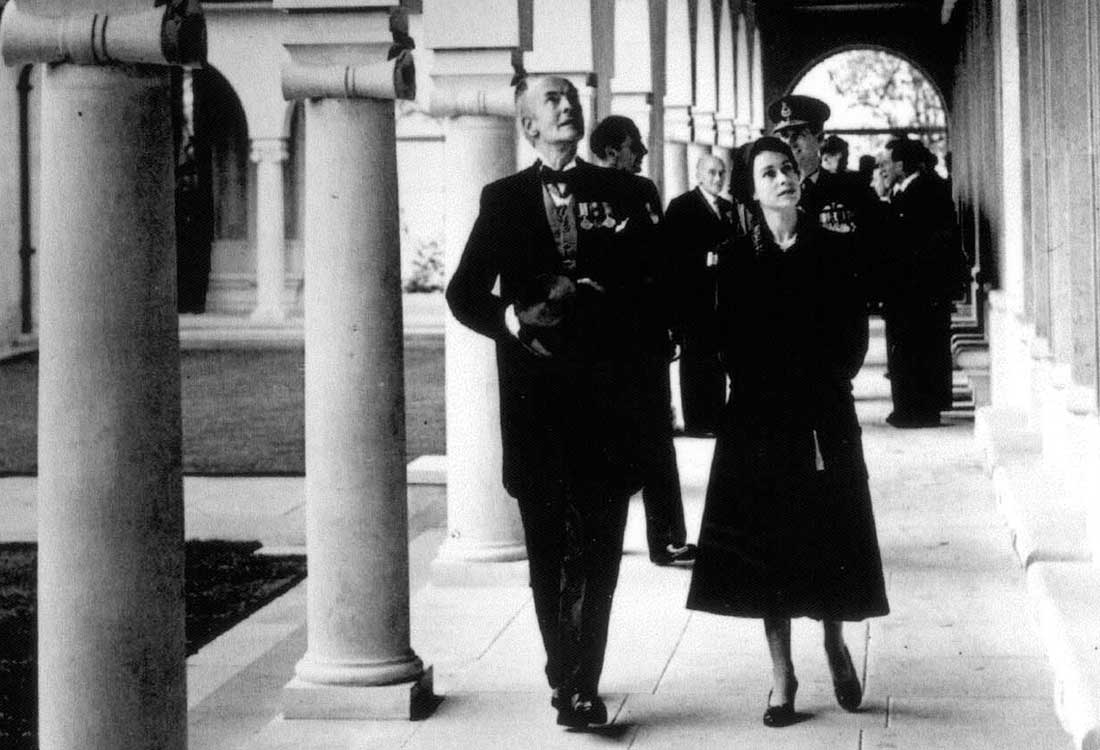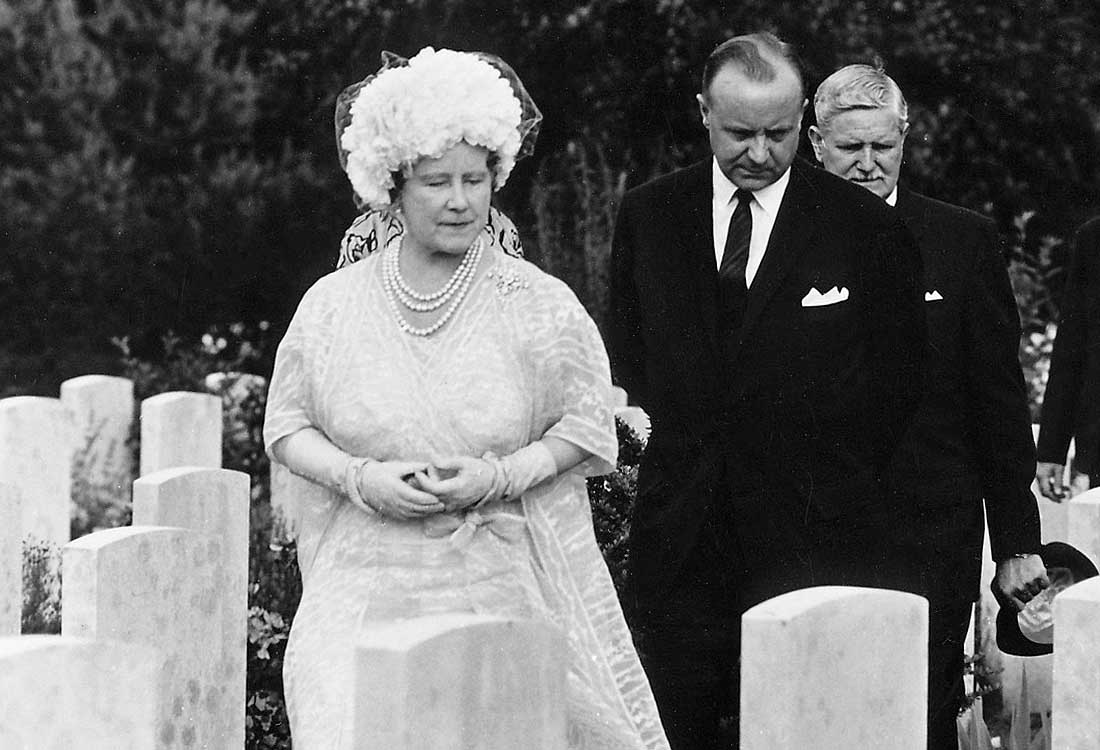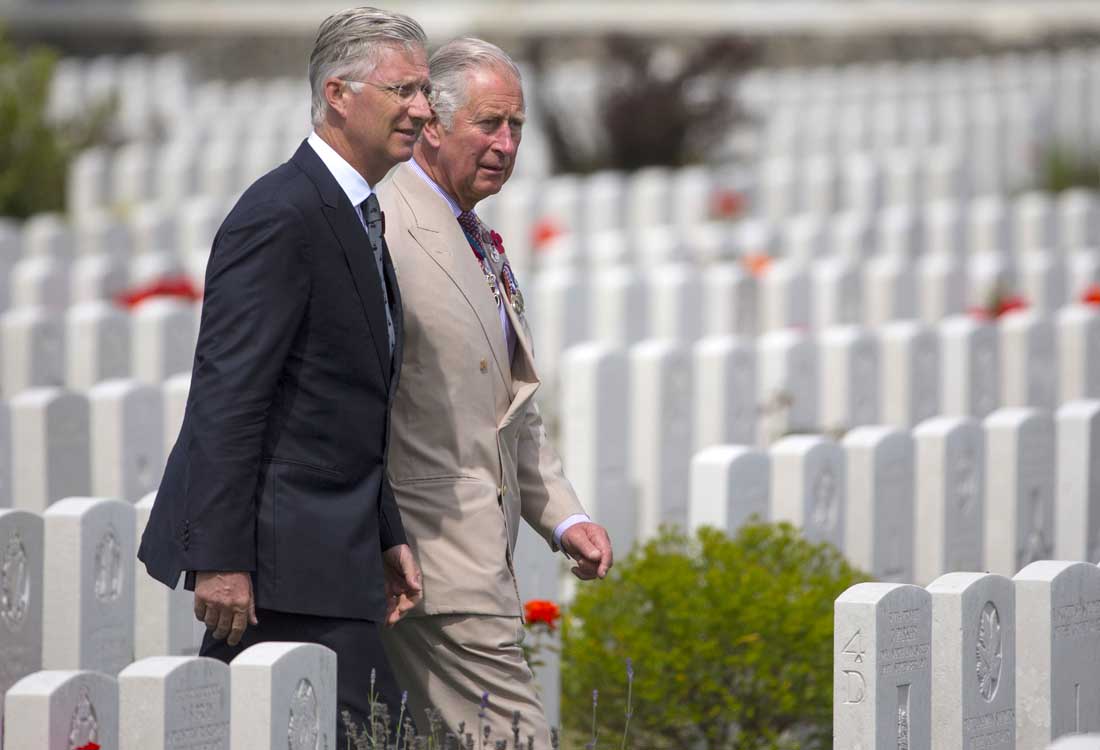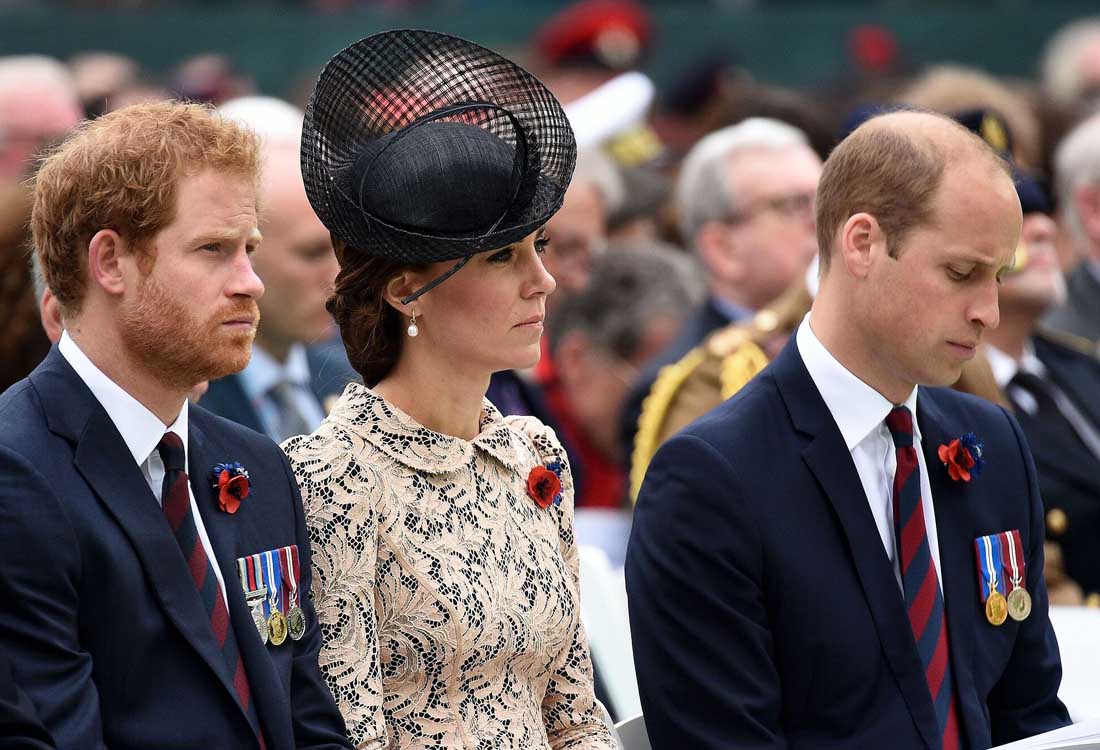 Our cemeteries and memorials stand as a testament to the terrible consequences of war, and many hoped that they would maintain peace. But no sooner was our final memorial completed in 1938 than the world was plunged into a new global conflict and we began the work of commemorating another generation.
"I have many times asked myself whether there can be more potent advocates of peace upon earth through the years to come than this massed multitude of silent witnesses to the desolation of war."
King George V on visiting Western Front cemeteries, 1922