Welcome to the CWGC Archive
The aim of the CWGC archive is to collect, manage and preserve materials which document the history of the organisation, the individuals we commemorate, the cemeteries and memorials we maintain, and to make such records accessible to the public.
About our archive
The CWGC Archive is located at the Commission's Head Office in Maidenhead, Berkshire, and contains over 10,000 items from the Commission's past including personal correspondence, maintenance and tour reports, staff records, photographs, and press cuttings. The Commission's archive collection was made digital for the first time in 2017.
The archive service is run by the CWGC Archives Team which is responsible for the preservation and provision of access to the archive collection.
Designated status
In March 2021, the high standard of the CWGC archive service was recognised by The National Archives (TNA) and we were delighted to be awarded Accredited Archive Service status by The National Archives administered Archive Service Accreditation scheme. This award demonstrates the CWGC archive service has met clearly defined national standards for the care and provision of access to their archived collections.
Visiting our archive
Our Reading Room is open 4 days a week (Monday - Thursday, 10:00 am to 4.30 pm).
You can request an appointment by contacting us via: visitarchives@cwgc.org. Please note that your booking is not confirmed until you have received an email from a member of the CWGC archive team.
Whilst we will endeavour to stick to any bookings, there may be times when we have to cancel booked visits at short notice in order to comply with regulations. We will do our utmost to inform you in advance should this be the case, but it is also strongly advised that you contact the archive team on the day of your visit to confirm that the archive is open.
As we are not yet operating at full capacity, we will be limiting file orders to no more than 10 items from the archive collection per person per visit, and these items will need to be ordered in advance.
Please note that while we are able to answer some enquiries relating to the archives ourselves, we are unable to undertake extensive research on your behalf.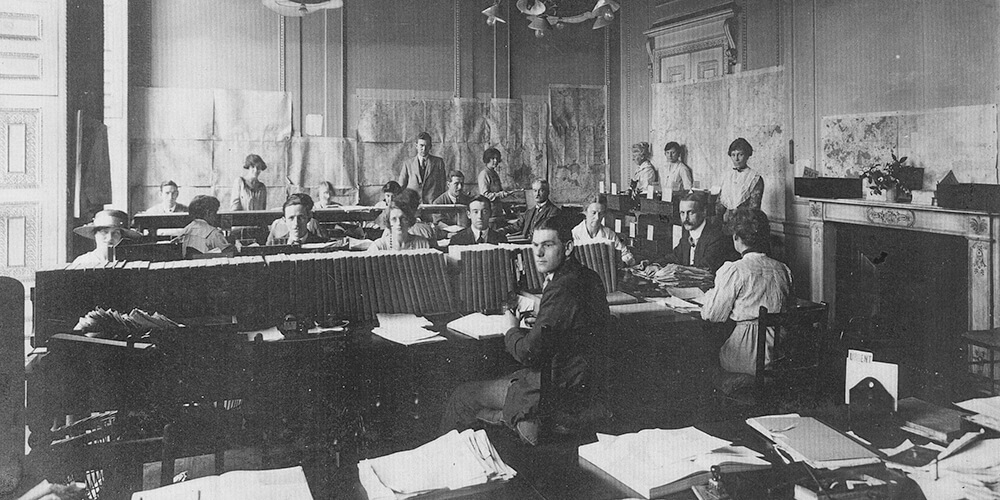 Start your research through our dedicated online archive portal
The CWGC archive tracks the history of the Commission from its founding in 1917 to the present day.
Explore the CWGC Archive
CWGC Archives: I would like to...
Michael Greet, Acting Chief Archivist outlines the work of the Archive section in our Silent Cities YouTube series.