The battlefields of two World Wars are largely gone, but our graves, cemeteries and memorials remain as deeply moving reminders of the events that took place there. Visit one of these incredible sites or take a trip to one of our Visitor Centres and discover more about the role of the Commission.
Find Cemeteries and Memorials
Find 23,000 war memorials and war cemeteries from around the world with the help of our search database. Search by location, war and number of casualties to research and visit our commemorative sites. We also have our CWGC app allowing you to search for individual graves at more than 23,000 locations, in more than 150 countries and territories making it easy to find and visit these places of remembrance.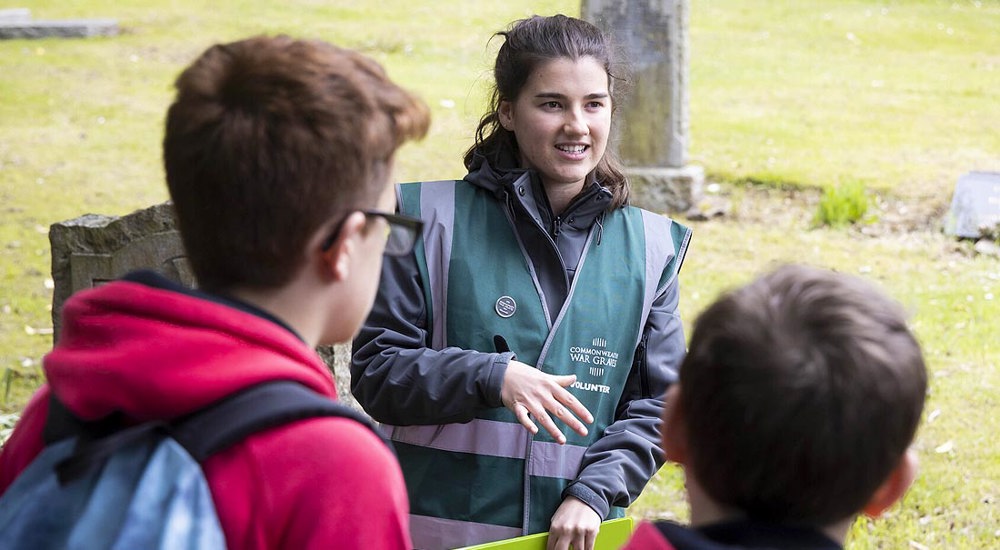 What's happening near me?
CWGC runs a programme of events, talks and tours, telling the stories of the fallen and the work we do ensuring they are not forgotten. Often these take place at our war cemeteries and memorials. We can also organise large group or school tours. Find out about our current programme of talks, tours and events on the following link.