Throughout the programme we have assembled groups of external and internal experts – architects, anthropologists, archaeologists, heritage experts and historians. Together we share best practice, discuss methodologies and approaches in searches for sites – as well as make real progress in finding oral histories and delivering community collaborations.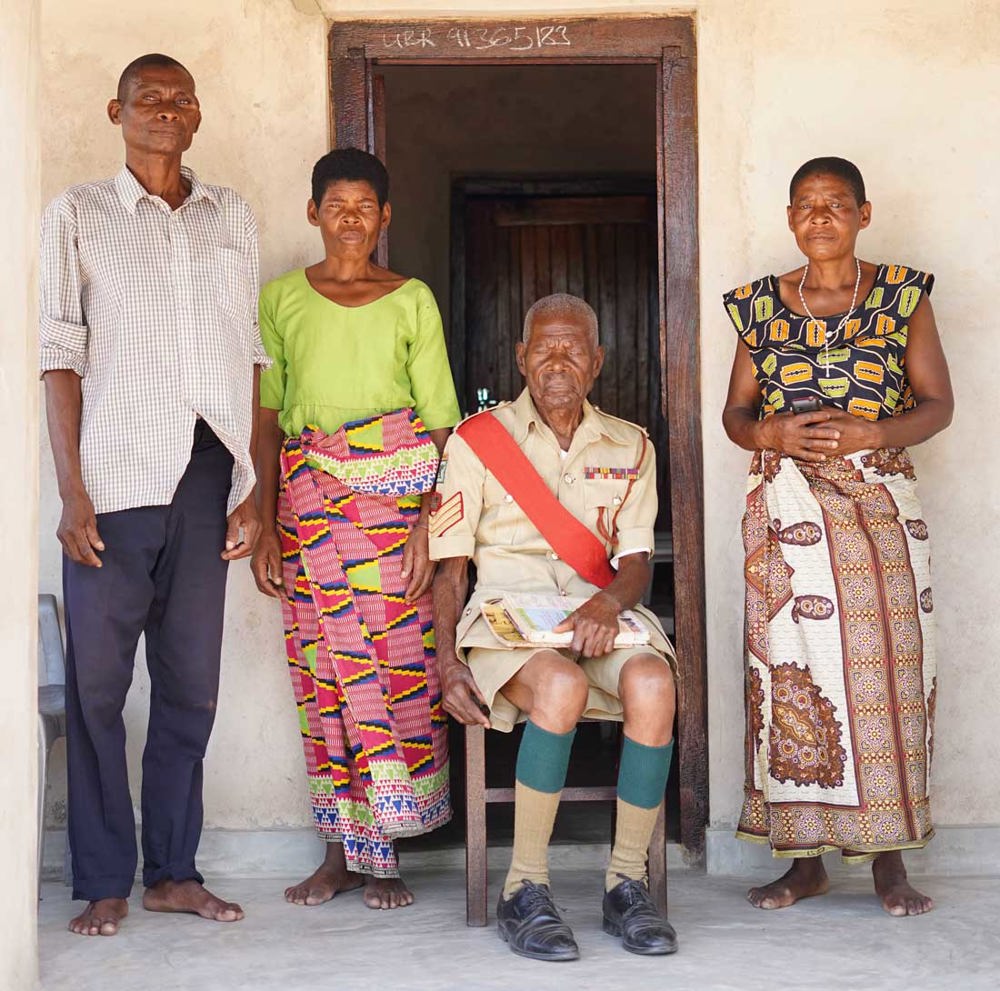 Colour Serjeant Maxmos Ketulo and family, interviewed by our field workers in Kenya.
Our public engagement programmes ensure the entire context of the World Wars are carefully explained and told to all generations, at our site tours, in schools, clubs, and voluntary organisations. The education materials at all our sites in countries affected by non-commemoration offer young people the chance to understand the historical inequalities that took place.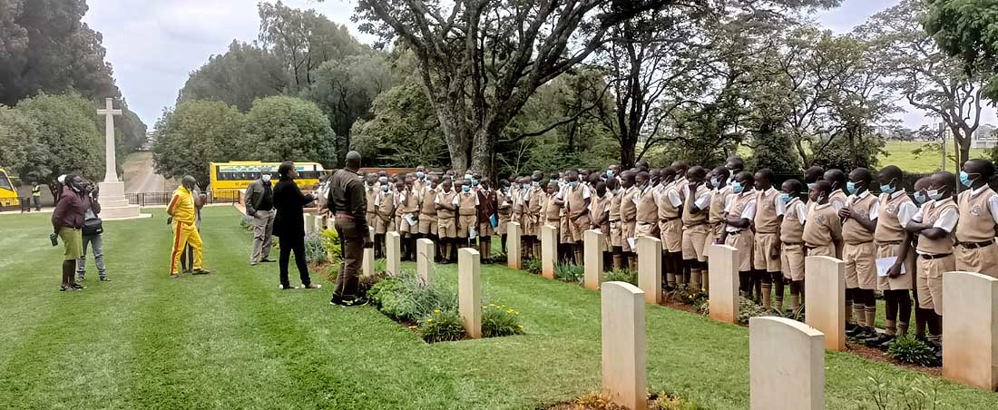 Students visiting Nairobi War Cemetery as part of our tours programme.