Our Commissioners
Our Commissioners are appointed for a term of four years with the option of being extended for a further four years.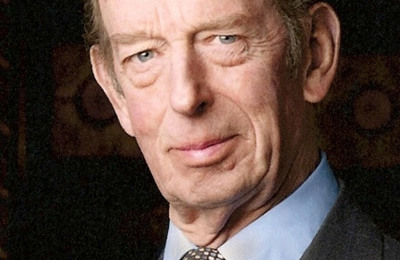 President
HRH THE DUKE OF KENT
KG GCMG GCVO ADC (P)
His Royal Highness The Duke Of Kent was appointed President of the Commission on 27 February 1970.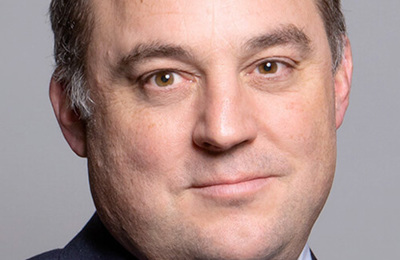 Chairman
THE RT HON BEN WALLACE MP
Ben Wallace is a former officer in the Scots Guards. He first entered politics as a Member of the Scottish Parliament in 1999. Following a move to Lancashire, he was elected to the UK House of Parliament in 2005. In 2010 he was elected as MP for Wyre and Preston North. He has held a number of posts both in opposition and government, including Shadow Minister for Scotland; Parliamentary Under Secretary of State at the Northern Ireland Office and Minister of State for Security at the Home Office.
Vice Chairman
LT GEN SIR BILL ROLLO KCB CBE
Sir Bill joined the Commission in 2013 and became Vice Chairman in July 2019. A former career Army officer, his senior appointments included Deputy Chief of Defence Staff (Personnel & Training) and Adjutant General, following a series of operational commands in the Balkans and Iraq. He has previously held a range of charitable and non charitable posts, most recently as a Trustee of KEVII Hospital and a non Executive Director of The Military Mutual.
Commissioner
HER EXCELLENCY MS NOMATEMBA TAMBO
HE Nomatemba Tambo joined the Commission in March 2018 on appointment as High Commissioner for the Republic of South Africa. She was formerly South African Ambassador to Italy, Malta, Albania and San Marino, as well as Permanent Representative to the Rome-based UN Agencies. Prior to this, she had been Consul General to Hong Kong. She has a BA (Hons) in History and English and an LLB in Law. She is a Trustee for the Oliver and Adelaide Tambo Foundation.
Commissioner
HIS EXCELLENCY THE HON GEORGE BRANDIS QC
HE George Brandis joined the Commission in May 2018 on appointment as the High Commissioner for Australia. He was formerly the Attorney-General in the Australian Government. Prior to this he was Vice-President of the Executive Council, Leader of the Government in the Senate, Minister for the Arts and Deputy leader of the Government in the Senate. He holds a Bachelor of Civil Law from the University of Oxford as well as the University of Queensland.
Commissioner
Her Excellency Mrs Gaitri Issar Kumar
HE Mrs Gaitri Issar Kumar joined the Commission in June 2020 upon her appointment as High Commissioner for India. She is a career diplomat, having joined the Indian Foreign Service in 1986. Most recently, she was serving as Ambassador of India to the European Union, Belgium, and Luxembourg. Prior to this she served in a variety of posts in Paris, Geneva, Kathmandu and Lisbon. She has served in various capacities at the Ministry of External Affairs, Government of India, New Delhi and its
Commissioner
HIS EXCELLENCY MR BEDE CORRY
HE Mr Bede Corry joined the Commission in August 2020 on appointment as the High Commissioner for New Zealand. Prior to this he was the Deputy Chief Executive of New Zealand's Ministry of Foreign Affairs and Trade (MFAT), Deputy Secretary Australia, Pacific, Europe, Middle East and Africa Group in MFAT, and Deputy Secretary for Policy and Planning in Ministry of Defence. Before his appointment to the Ministry of Defence he held a number of senior positions at MFAT, including as Ambassador to Thailand, Director of the Australia Division, Director of the Chief Executive's Office, Counsellor at the Embassy in Washington, and Private Secretary to the Minister of Foreign Affairs.
Commissioner
HE The Honourable Ralph E. Goodale, PC
HE Mr. Ralph Goodale joined the Commission in April 2021 on appointment as High Commissioner for Canada. Mr. Goodale was first elected to the Parliament of Canada in 1974 at the age of 24. In the 1980s he served as leader of the Saskatchewan Liberal Party and returned to the House of Commons in 1993 representing the constituency of Regina until 2019. A member of the federal Cabinet under three Prime Ministers, he was appointed Minister of Agriculture and Agri-Food, Minister of Natural Resources, Leader of the Government in the House of Commons, Minister of Public Works and Government Services, Minister of Finance, and Minister of Public Safety and Emergency Preparedness. Mr. Goodale became a special advisor to the Prime Minister for Canada's response to Iran's shooting down of Ukraine International Airlines Flight PS752.
Commissioner
AIR MARSHAL DAVID WALKER CB CBE AFC
David Walker joined the Commission in 2016. A former RAF Officer, his 34-year career included serving as a Harrier pilot in Germany, the Balkans and Belize as well as a tour as an F18 Hornet pilot with the US Navy. His senior appointments included NATO Joint Force Deputy Commander, Allied Air Component Deputy Commander and Air Officer Commanding No 1 Group, prior to retiring in 2013. He became National President of the Royal British Legion in 2015.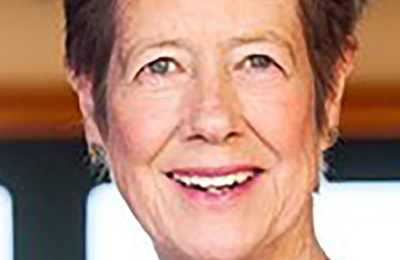 Commissioner
DAME JUDITH MAYHEW JONAS DBE
Born and educated in New Zealand, Judith Mayhew Jonas graduated LLM from the University of Otago, where she lectured before moving to the UK as a lecturer in law at King's College, University of London. Here she set up and became Director of the Anglo French Law Degree (Sorbonne), the first joint degree in Europe. In 1989, she became Special Adviser to the Chairman at Clifford Chance. She was elected to the City of London Corporation in 1986 and became Chairman of the Policy and Resources Committee in 1996. She was Leader of the Council for six years.
In 2008 she was appointed Chairman of The New West End Company. She has also served on a number of boards of educational and cultural institutions in recent years, including Birkbeck College, Imperial College London, Gresham College and the Natural History and Imperial War Museums. From 2003-06 she was Provost of King's College Cambridge. She was Chairman of The Royal Opera House from 2003-08 and from 2008-11 she was Chairman of the Independent Schools Council. She became Chancellor of Bishop Grosseteste University in Lincoln in 2008. She is also Chair of the trustees of the Commonwealth War Graves Foundation.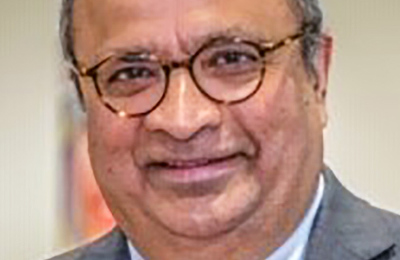 Commissioner
VASUKI SHASTRY
Vasuki Shastry was a well-known journalist, covering business and politics in India, Singapore, and Indonesia. His last assignment as a journalist was in Jakarta in 1998, where he covered the Asian financial crisis and the fall of President Suharto. Shastry subsequently moved to the International Monetary Fund in Washington D.C., where he served in various frontline crisis communications and public outreach roles including Asia Pacific spokesperson, head of internal communications and head of public affairs. On leave of absence from the IMF, Shastry had a stint with the Singapore government, serving as Director of Communications of the central bank. More recently, Shastry has been based in London where he worked for Standard Chartered Bank as Group Head of Public Affairs and latterly Global Head of Public Affairs & Sustainability. Shastry is the author of "Resurgent Indonesia: From Crisis to Confidence", a book on the rise of Indonesia published in 2018.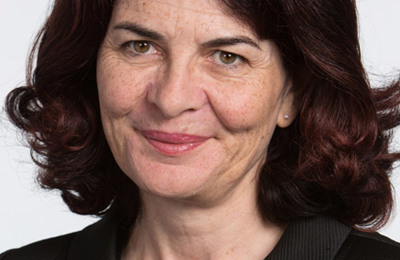 Commissioner
DAME DIANA JOHNSON, MP DBE
Diana Johnson was called to the Bar in 1991. She has served as a local councillor, a Non-Executive Director in the NHS and was elected to Parliament for the constituency of Kingston upon Hull North in May 2005 - Hull's first female MP. In Government Diana was a Government Whip and a Minister in the Department of Children, Schools and Families. Since 2010, Diana has had a number of Front Bench roles including Shadow Home Office Minister and as a Shadow Foreign and Commonwealth Office Minister. Since 2017, Diana has been a Member of the House of Commons Health and Social Care Select Committee. As co-chair of the All-Party Parliamentary Group on Haemophilia and Contaminated Blood Diana campaigned for the independent public inquiry into the NHS Contaminated Blood scandal. This was finally announced in July 2017. Diana was named "Backbencher of the Year" in 2018 for her campaigning work.
Commissioner
RT HON PHILIP DUNNE MP
Philip was first elected Member of Parliament for the Ludlow Constituency in May 2005. He was appointed Assistant Whip in 2008 in opposition and in 2010 in the coalition government. He was appointed Parliamentary Under-Secretary of State in the Ministry of Defence in September 2012, and, following the General Election in May 2015, was promoted to Minister of State for Defence Procurement at the Ministry of Defence. Under Prime Minister Theresa May, Philip was appointed Minister of State for Health at the Department of Health in July 2016, and reappointed following the General Election on in June 2017 until January 2018. In February 2019, Philip joined Her Majesty's Privy Council.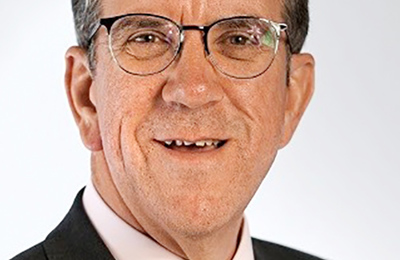 Commissioner
VICE ADMIRAL PETER HUDSON CB CBE
Peter Hudson joined the commission in July 2019. A former Vice Admiral in the Royal Navy; he held numerous commands during his 36 year career including three warships, the UK's amphibious forces and multinational coalition operations in the Gulf. As a Flag Officer, his senior appointments included leading EU operations undertaking counter piracy operations off Somalia and serving as NATO's senior maritime commander for alliance wide maritime operations during which he was also a member of the UK Navy Board. Currently he sits on the BAE Systems Maritime and Land Board where he is the company's Naval Advisor. He is National President of the Combined Cadet Force and is a Trustee of the Mary Rose museum in Portsmouth.
Commissioner
SIR TIM HITCHENS, KCVO, CMG
Sir Tim joined the Commission in 2019. He is a former British diplomat and a former Assistant Private Secretary to the Queen. His diplomatic posts included ambassadorial roles in France and Japan, Director Africa, and Director of European Political Affairs. Sir Tim was appointed Companion of the Order of St Michael and St George in 2012, and a Knight Commander of the Royal Victorian Order in 2018. He was appointed CEO of the Commonwealth Summit 2018, and is currently serving as President of Wolfson College, Oxford.
Commissioner
KERYN JAMES
Keryn joined the Commission in 2020 and is currently the Group Chief Executive of ERM, the largest pure-play sustainability consulting firm in the world. She has over 25 years' experience in sustainability and Environment, Health and Safety (EHS) consulting across a broad range of sectors including oil and gas, mining, chemicals, infrastructure and power with clients across a range of geographies including Asia, Africa, Europe, North America and Latin America. Keryn is also Co-Chair of the Executive Committee for the World Business Council for Sustainable Development (WBCSD) and also co-chairs the Climate & Energy Board of the WBCSD. She was a WBCSD Leading Women Award Excellence winner in 2018. Keryn was recently recognized as one of the 2021 'CEO's Who Get It' by the United States National Safety Council (NSC). She has previously supported the International Association for Girl Guides and Girl Scouts on their fundraising Board.