What to expect when visiting a CWGC cemetery or site?
Each of our 23,000 sites has its own story to tell. Some are areas of outstanding natural beauty or contain magnificent pieces of architecture. Find out what to expect when visiting a cemetery or memorial.
Visiting cemeteries - Q&A
Can you walk around a CWGC Cemetery?
Yes, we encourage all visitors to spend time exploring our war cemeteries and paying respects to the men and women commemorated there. Visitors are advised to check the weather before visiting one of our sites, as excessive rain can make our sites difficult to navigate. 
Is it OK to take pictures at a CWGC Cemetery?
We love to see any photos taken at our sites - why not share them with us on our social channels, or enter them into the Commonwealth War Grave Foundation's annual photograph competition? 
Can I leave food at a CWGC Cemetery?
We ask that you do not leave food in our cemeteries - partly to help ensure that our sites remain clean and tidy, and also to prevent attracting wild animals who may cause disruption and damage. 
Can you sit in a CWGC Cemetery?
There is not always seating provided at our cemeteries, however many of our larger sites have benches and shelter buildings for our visitors to use.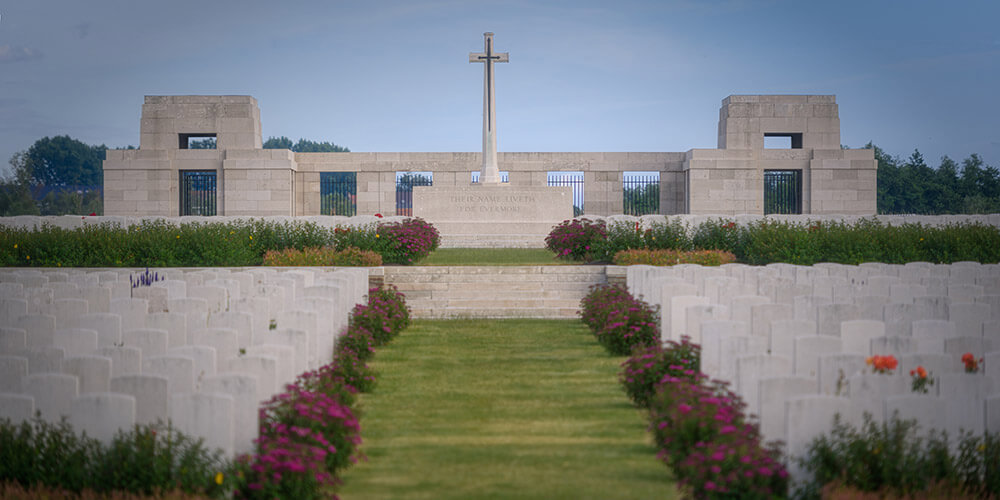 Visiting war graves - Q&A
What to do when visiting CWGC graves?
Each of our sites has its own story. When you visit one of our cemeteries, you can read the headstones and gain an understanding of who the men and women buried there were and what they might have been doing. Further clues can be taken from the landscape around you or the architecture of our sites. There's always a story to discover at a CWGC site. 
We also have a range of publications for some of our larger sites which will allow you to learn more about the site you're in and the work of the CWGC. 
Can you leave things at CWGC graves?
Visitors are welcome to leave items such as fresh flowers, wreaths and poppy crosses by headstones or memorials. Once they have finished flowering or are past their best, they will be removed by our local team. 
We do ask that visitors do not leave permanent items as it impacts our ability to properly maintain the headstones and plant borders. In addition, nothing should be attached to the headstones themselves or planted on the borders. 
World War 1 Sites to Visit
There are World War One cemeteries and memorials across the globe. From single headstones in churchyards to cemeteries with thousands of burials and our iconic WW1 memorials, there is world war history around every corner.  
France and Belgium were home to the trench warfare that defined World War One, and our sites follow the lines of the trenches that cut through the countryside. See the iconic Thiepval and Menin Gate memorials, and the rows upon rows of headstones at cemeteries such as Etaples, Tyne Cot and Lijssenthoek. 
The ill-fated amphibious invasion of the Gallipoli peninsula was one of the most costly operations of the war. Sites like Helles and Lone Pine memorials pay tribute to the sacrifice made by the men who fell there. 
There are CWGC headstones and memorials all across the United Kingdom, from our largest sites like Brookwood Military Cemetery, scattered graves in village churchyards and our imposing naval memorials, you're never too far from a piece of history. 
World War 2 Sites to Visit
War in the Pacific coupled with the advances in engineering meant that the Second World War spread further and faster than ever before. Discover some of the World War Two cemeteries and memorials around the world. 
The desert warfare in North Africa was one of the key turning points of World War Two. Sites such as El Alamein Cemetery and Alamein Memorial in Egypt and Bengzaghi War Cemetery in Libya are the final resting places of the forces that gave the Allies their first major victory of the war. 
The war in the Mediterranean saw battles on land, sea and air. The casualties of the siege of Malta at cemeteries such as Imtarfa, in Greece at Phaleron and Rhodes, and in Italy at Monte Cassino, are just a few examples of Commission sites across the region. 
War in Asia and the Pacific was some of the bloodiest fightings of the war. Cemeteries and memorials like Rangoon, Taukkyan and Kanchanaburi stand here for both those lost in battle and those who died in the terrible conditions of the Prisoner of War camps.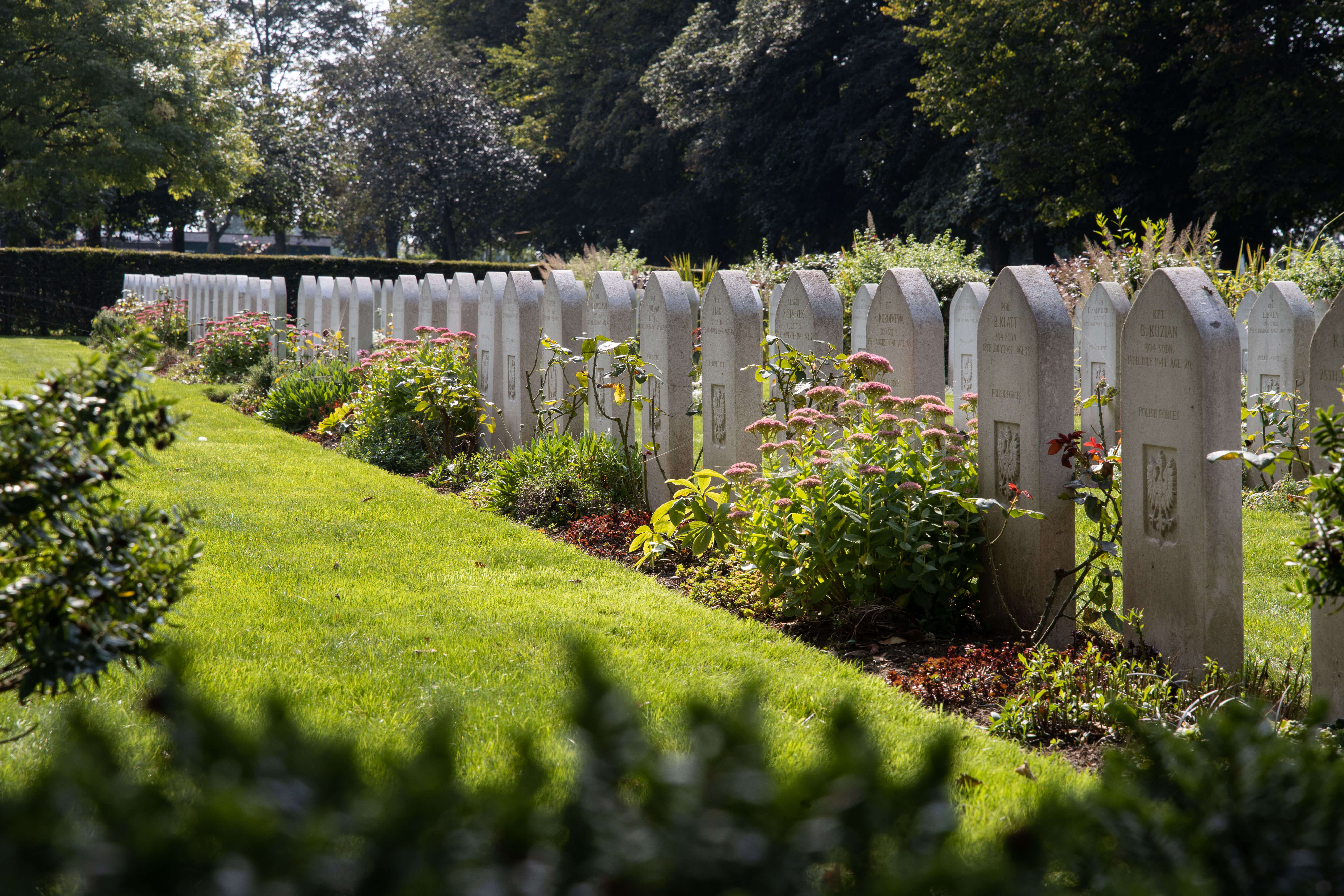 Explore CWGC across Great Britain
Across Britain there are war graves and memorials at over 12,000 locations. From towering and dramatic memorials which bear the names of tens of thousands of missing personnel to small and intimate local churchyards where perhaps only one service person is commemorated, there is so much to discover.
Explore Great Britain