What do we do?
With gardeners and horticultural experts working in more than 150 countries and territories, the CWGC is one of the world's leading horticultural organisations with an enviable track record of innovation and expertise. More than half of the 1,750 acres of ground under the Commission's control is given over to fine horticulture, making maintenance a year-round task for our 900 gardeners.
Working closely with the architectural teams, the horticultural department has, since the beginning, played a major part in the look and feel of our war cemeteries. Variety in texture, height and timing of floral display are important considerations. Each CWGC headstone border is planted with a mixture of floribunda roses and herbaceous perennials. Low-growing plants are chosen for areas immediately in front of headstones, ensuring that inscriptions are not obscured and preventing soil from splashing back during rain.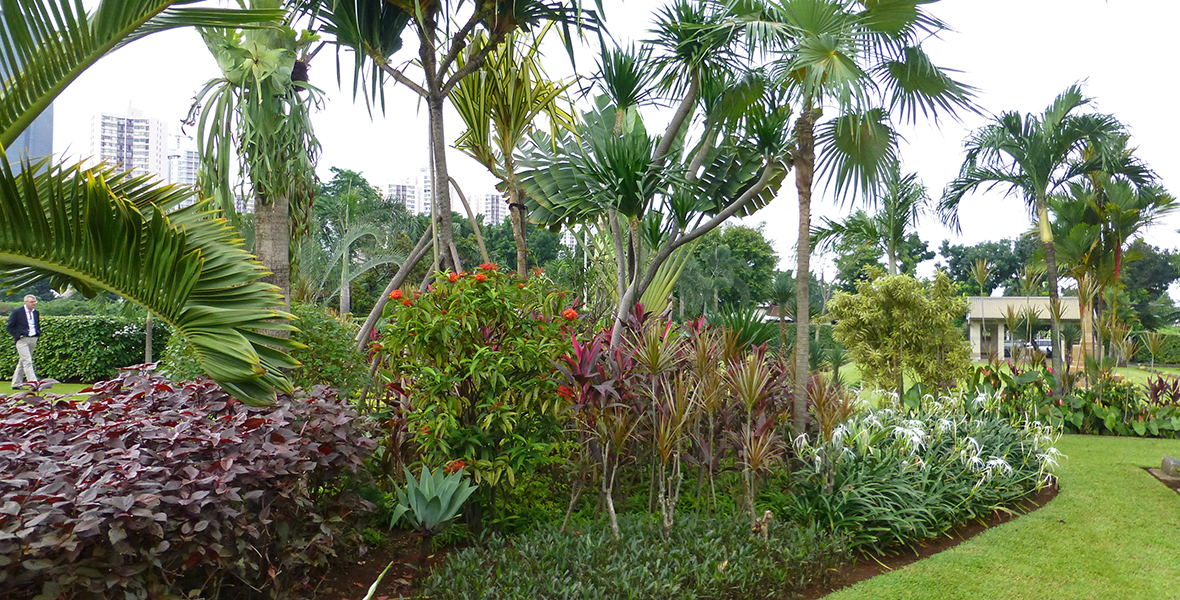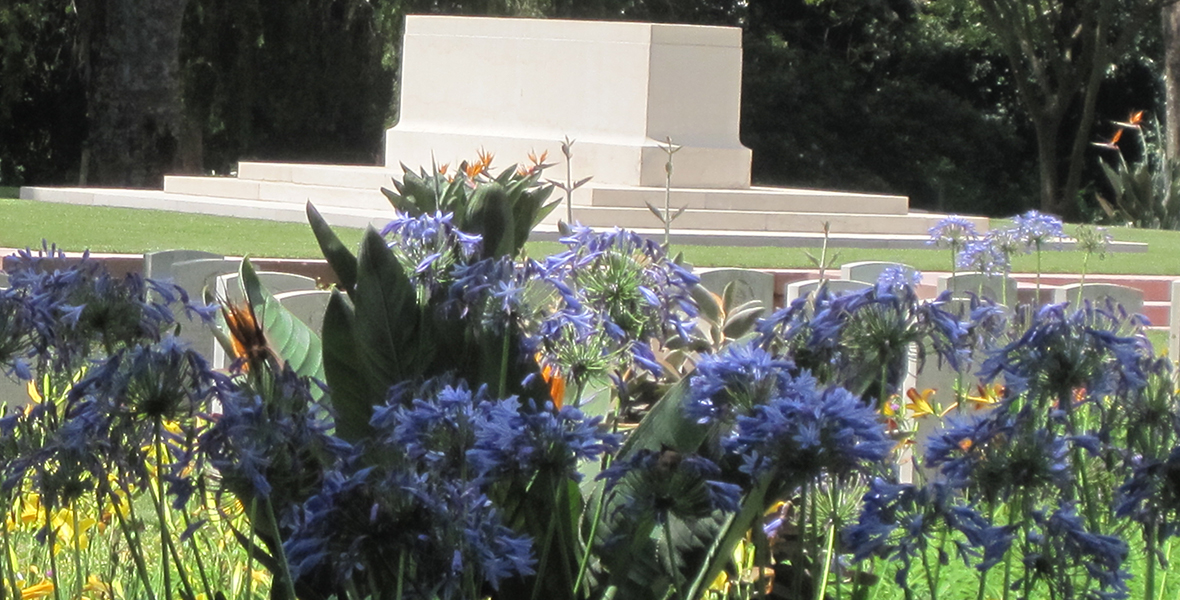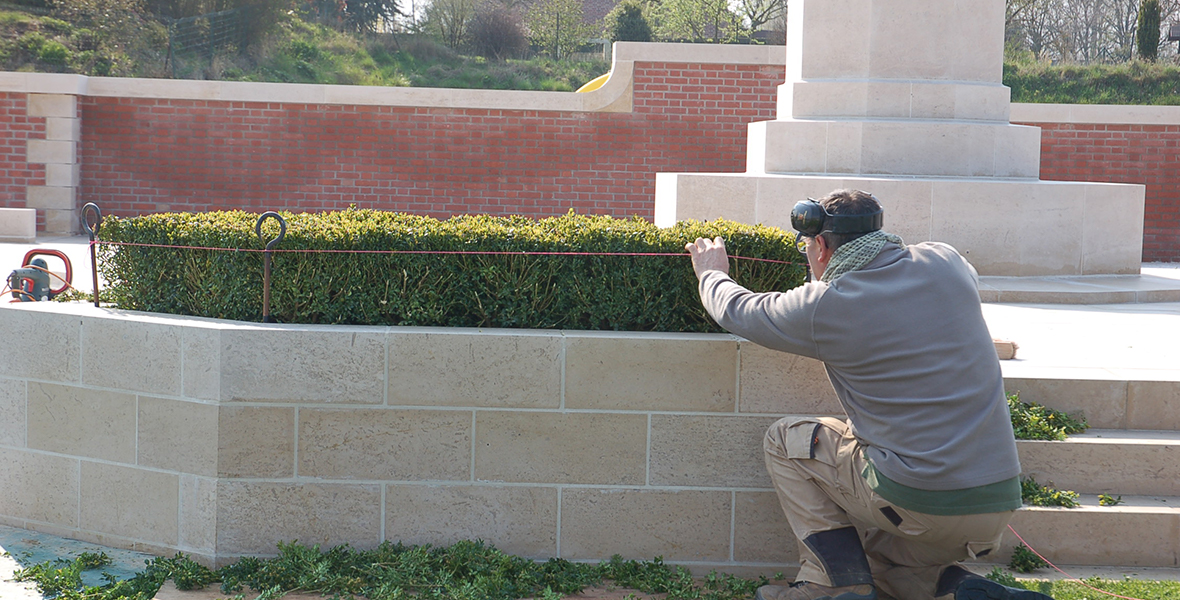 Why do we do it?
The horticulturalists go to great lengths to ensure that the right plants for the right cemetery are carefully managed and nurtured. This might mean bringing seeds from Nepal to use in the Gurkha cemeteries or maples from Canada to commemorate Canadians buried at our cemeteries in Dieppe, France.
Horticulture is about much more than such sensitivities. The feeling of the cemeteries, described by Sir Frederic Kenyon in 1918 as having to have the general appearance of a British cemetery with flowers, borders and paths, is still important today. Our war cemeteries are living places and our gardeners are proud of their work, which they maintain to the highest standards.
Efficiency and innovation has always been key to the Commission's way of thinking. Much of what we use in our gardens today was developed between manufacturers and the Commission's horticultural teams to speed up such work as mowing, edging, composting, tree and hedge-trimming and irrigation.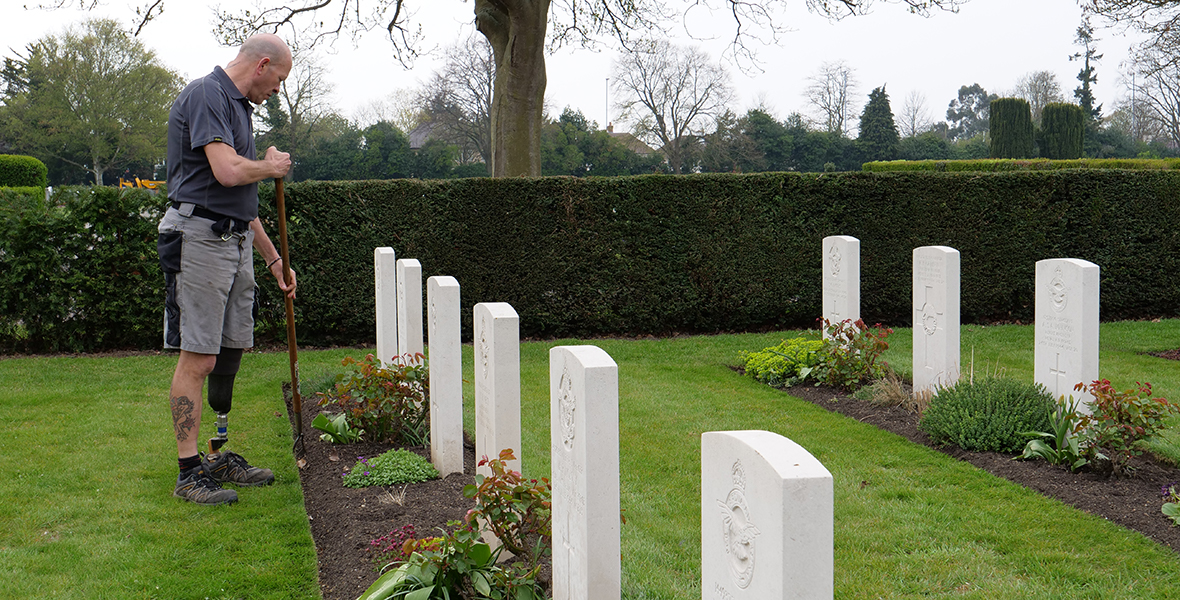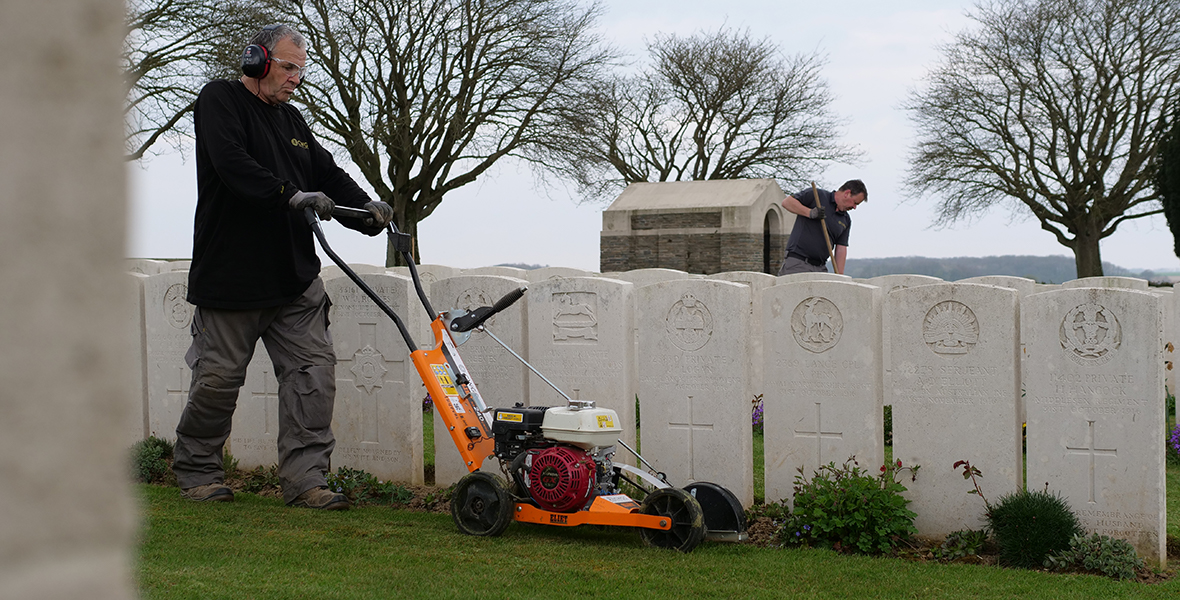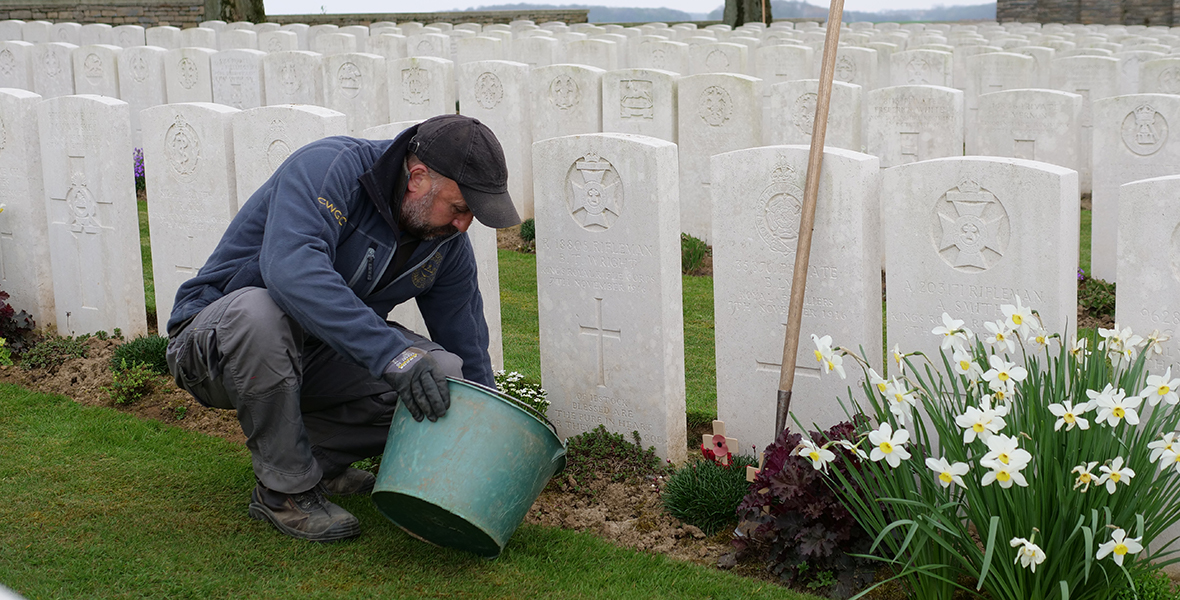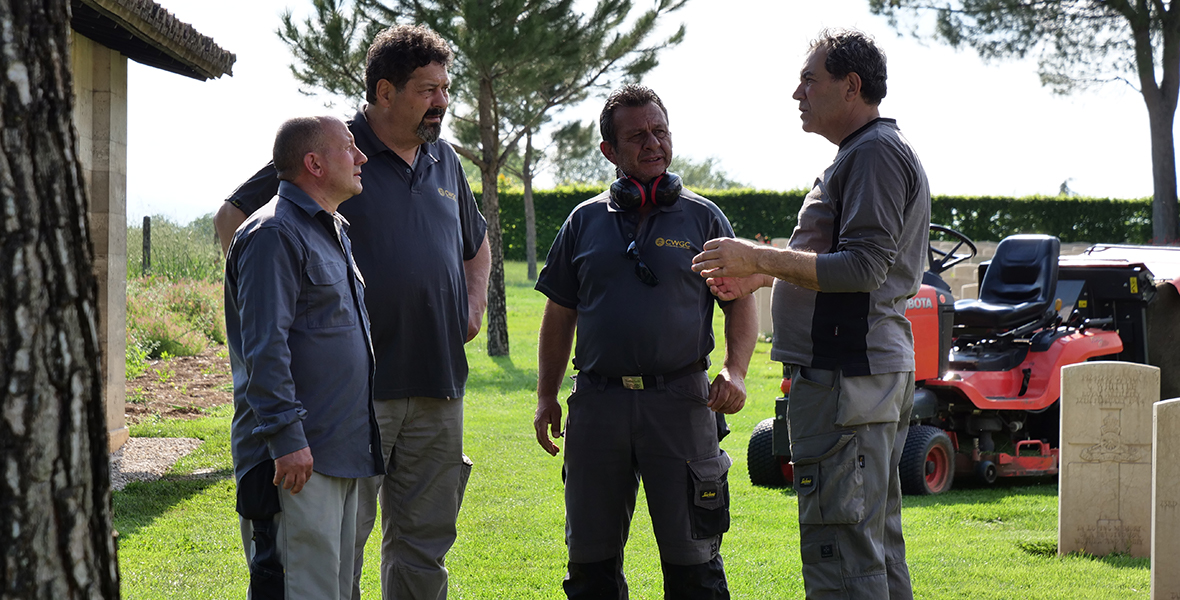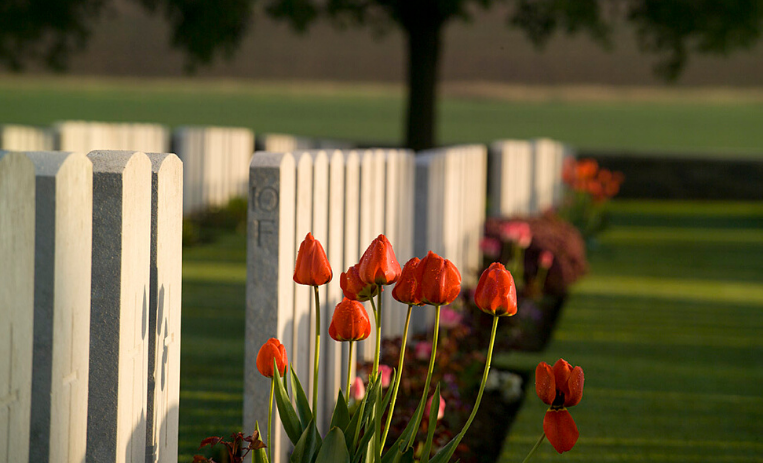 Caring for our sites
Read about the work we do to protect the areas we work in, including our full Conservation Policy.
Caring for Our Sites