Our Guides Programme
The Commonwealth War Graves Guides Programme is an amazing opportunity to work for the CWGC at some of the most iconic sites of remembrance on the western front.
Introducing our GUIDES
Our Guides will welcome visitors, share the incredible stories of those we commemorate, and help assist our guests on their journey of remembrance.
As part of this opportunity, we also offer a social programme of visits and experiences to help our Guides in their role and enrich personal development. As well as an extensive training programme, we support our Guides throughout their experience of working abroad.
At the end of their time with us, our Guides are encouraged to join our Guides Alumni network which lets us retain a relationship with the group and create a growing group of young ambassadors for CWGC and CWGF, as well as giving our guides the chance to keep in touch with each other and collaborate together in the future.
Talks and Tours
Visit our Iconic sites
The CWGF Guides are welcoming visitors at two iconic CWGC sites, Tyne Cot Cemetery and Memorial in Belgium, and the Thiepval Memorial and Thiepval Anglo-French Cemetery in France. The guides host and lead daily tours at both sites and are available to help visitors with their questions and provide information on the work of the CWGC and the war cemeteries and memorials within our care.
The Guides also give talks at the CWGC Information Centre in Ieper (Ypres), focusing on the history of the CWGC and the Ypres (Menin Gate) Memorial.
Guided tours of The CWGC Experience, our visitors centre in Beaurains, are also given by our guides. The tours are given in English and no booking or fee is required.
Find out about life as a GUIDE
The blog posts below were all written by some of our guides, check them out to get a flavour of life as a CWGC guide.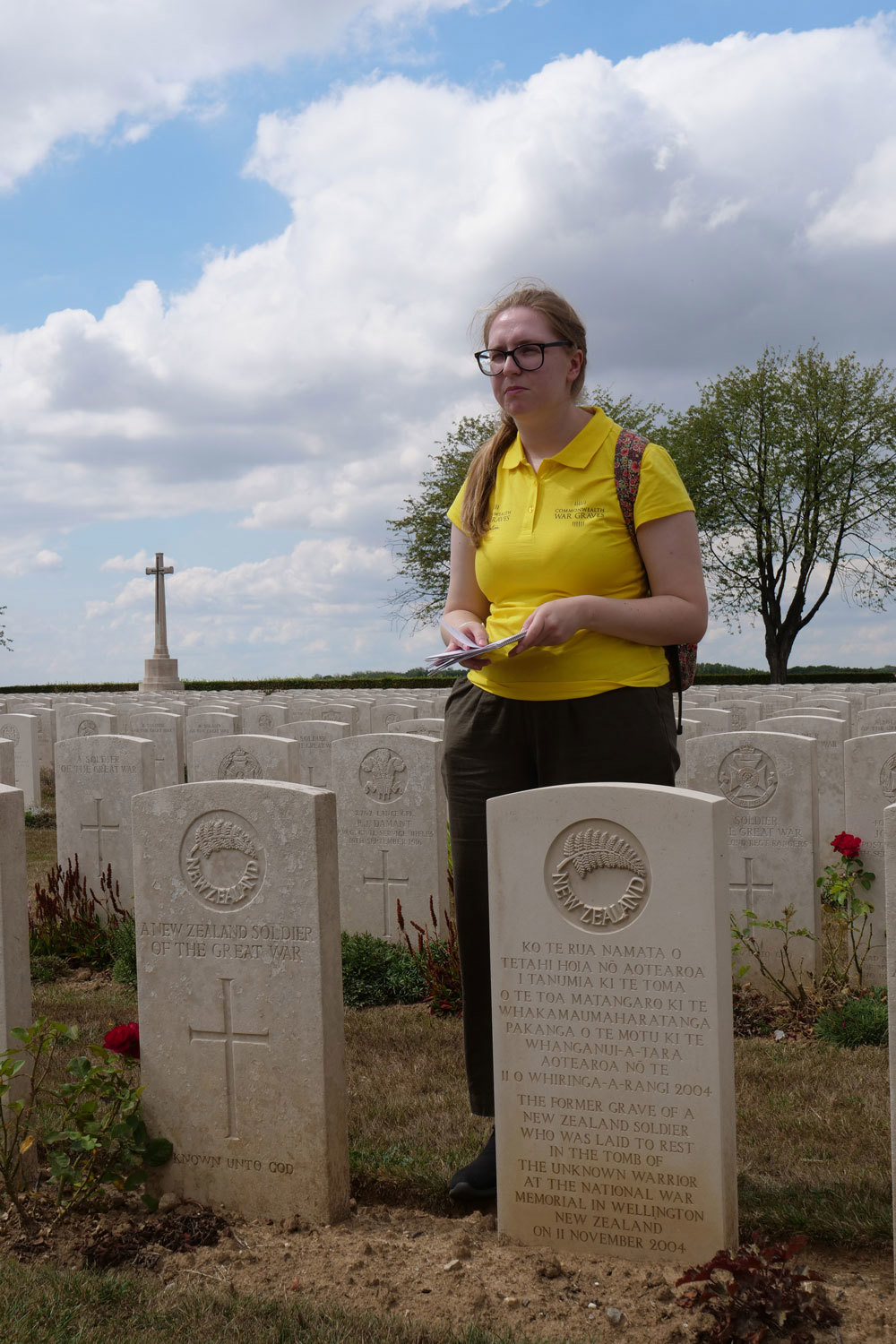 Why I became a Commonwealth War Graves Guide: Hannah's Story
Hannah Stone was one of our brilliant Guides working in France during the Autumn of 2022. 
Here, Hannah shares her inspirational experiences and why she chose to become a Commonwealth War Graves Guide.
Read on to learn more about this fantastic opportunity and what being a Guide really means.
Why I became a Commonwealth War Graves Guide: Hannah's Story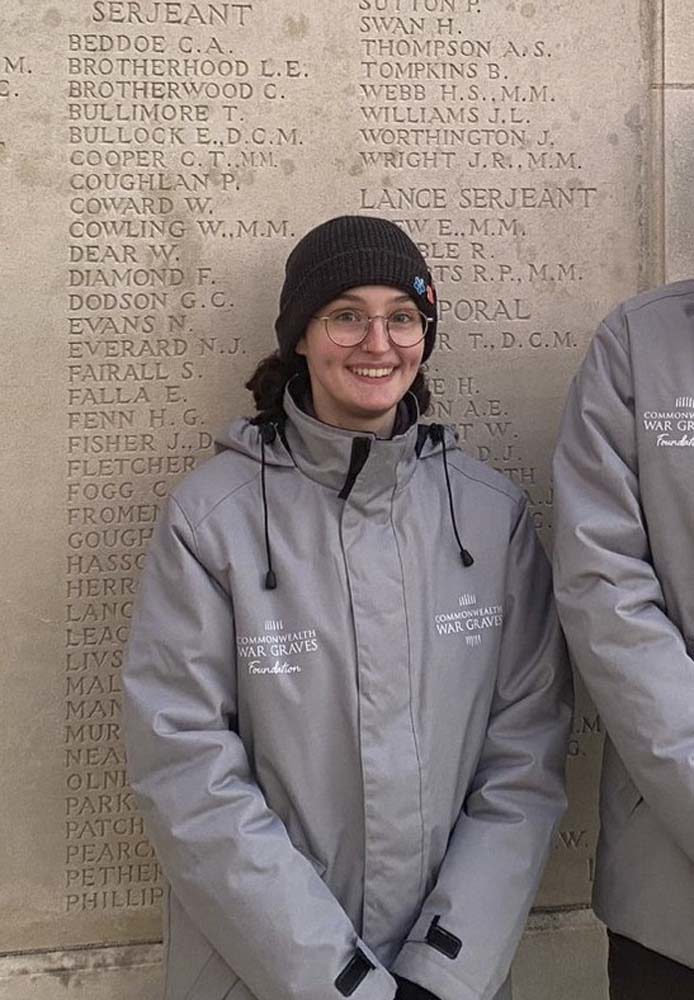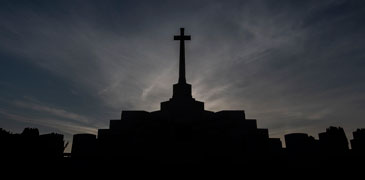 A Guide's Guide to the Somme: The Cross of Sacrifice
In the first of our Guide's Guides series, we turn over to our amazing Guides to share what they've learned during their time with us.
First up is Cameron Ward who is educating us on one of the most iconic elements of CWGC Cemeteries: The Cross of Sacrifice.
A Guide's Guide to the Somme: The Cross of Sacrifice