Questions about the Special Committee
Below are some of the commonly asked questions about the Special Committee and the findings of their report. If you have any questions that aren't answered below, you can submit a question to us by using our enquiries form.
In November 2019 Channel 4 broadcast a documentary about the non-commemoration of war casualties in eastern Africa. The CWGC appointed a committee of independent experts and community representatives to help it analyse the history and produce recommendations to help shape the future work of the CWGC. The independent committee members were supported by CWGC commissioner Sir Tim Hitchens as committee chair. The report was researched, compiled and written by CWGC staff historians Dr George Hay and Dr John Burke.
The committee's main finding was that not all casualties had been commemorated equally which was in conflict with the Imperial War Graves Commission's founding principle that "all, whatever their military rank or position in civil life, should have equal treatment in their graves".
The committee estimates between 45,000 and 54,000 casualties ((predominantly Indian, East African, West African, Egyptian and Somali personnel) were commemorated unequally. For some, rather than marking their graves individually, as the IWGC would have done in Europe, these men were commemorated collectively on memorials. For others who were missing, their names were recorded in registers rather than in stone.
A further 116,000 casualties (predominantly, but not exclusively, East African and Egyptian personnel) – but potentially as many as 350,000 – were not commemorated by name or possibly not commemorated at all.
Most of these men were commemorated by memorials that did not carry their names – in part because the IWGC was never furnished with their names or places of burial by the military or colonial authorities, in part because it chose to diverge from its principles in the belief that the communities these men came from would not recognise or value such individual forms of commemoration.
The report makes clear that there were several contributing factors – from practicalities on the ground during and after the First World War, to colonial administration, imperial attitudes and deliberate omissions those attitudes caused. It also makes it clear that the IWGC was responsible for – or complicit in – decisions that compromised its founding principles. Those decisions led to some of those who died in the war being treated differently and unequally. For that we are deeply sorry. It was wrong then and is wrong now.
In recent years, where issues have been identified CWGC has acted – most notably with new memorials in Hong Kong, the Middle East and Africa. Our work is constantly evolving, and we continue to add names to our records. But the scale of the task was not fully analysed until investigated by the Special Committee. Now that it is, we will act.
The Special Committee's report makes 10 detailed and far-reaching recommendations, which we accept and embrace in full. We have already started implementing many of those recommendations, building on activities already put in train over recent years, to deal with issues of non-commemoration or partial commemoration. The report's recommendations broadly fall into two camps – those that can be implemented quickly and those which require further work and investigation.
Although all the recommendations are important, we are prioritising several areas simultaneously, including:
The addition of newly found names to our records;
A more flexible policy to commemorative criteria;
Contextual information at key sites;
Further and ongoing research;
Transparency online; and,
Establishing an Expert Advisory Panel.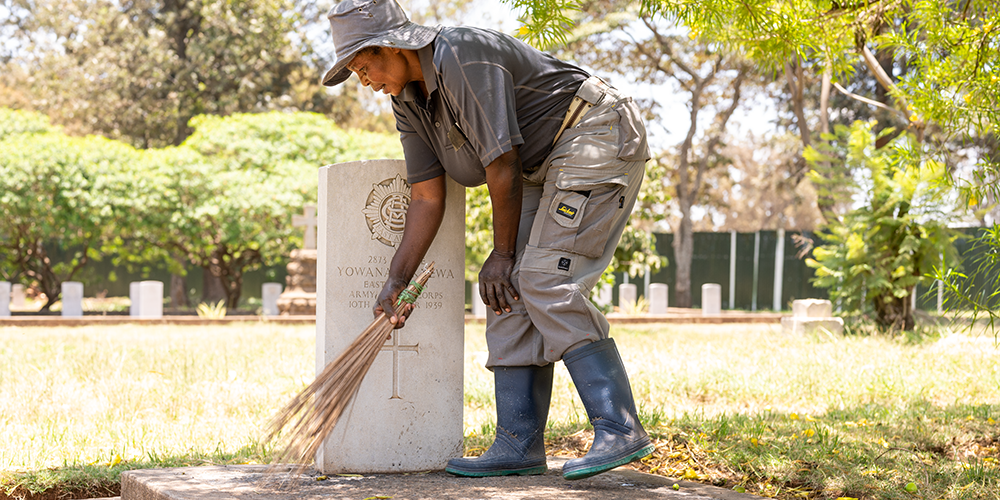 Ask a question
If you have any further questions about the Special Committee, the contents of the report or the Commission's response to the findings, please use our enquiry form.
Contact Us