Imtarfa Military Cemetery
Country

Malta

Total identified casualties

254 Find these casualties

Identified casualties from

First & Second World War

GPS Coordinates

Latitude: 35.89097, Longitude: 14.40955
Please note
Please be aware that there are road works near this cemetery. If you are visiting by car, please use the road coming from Ta'Qali as the road from Triq Buqana will be closed.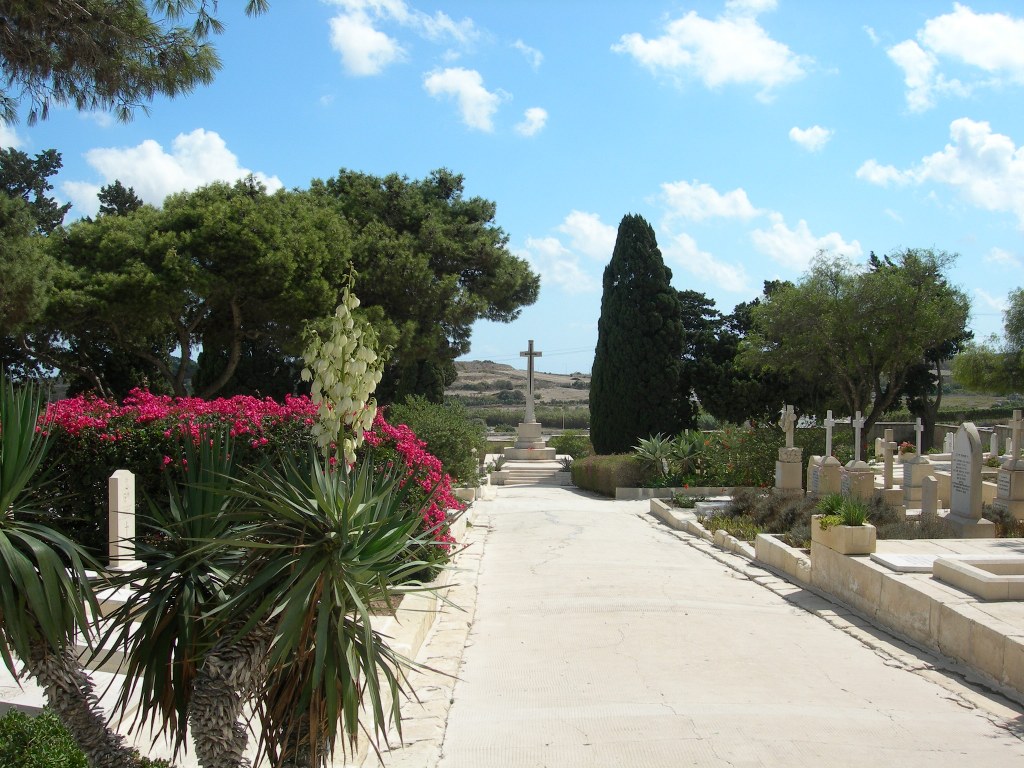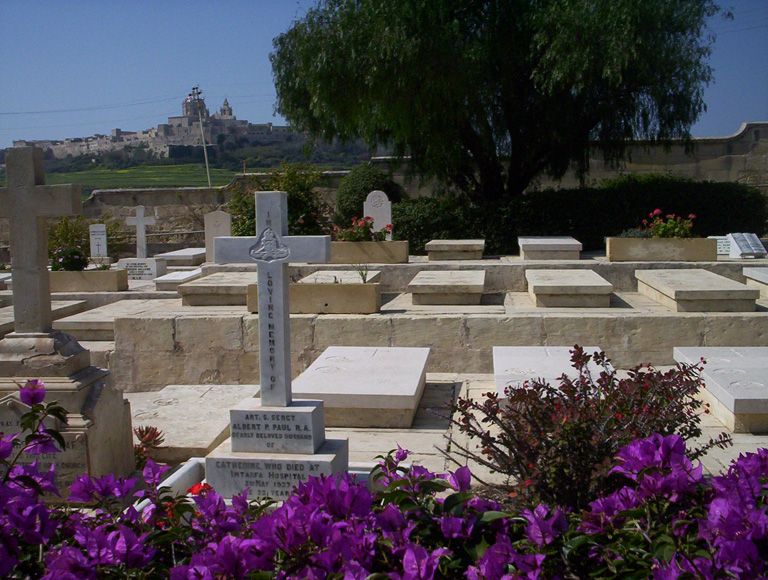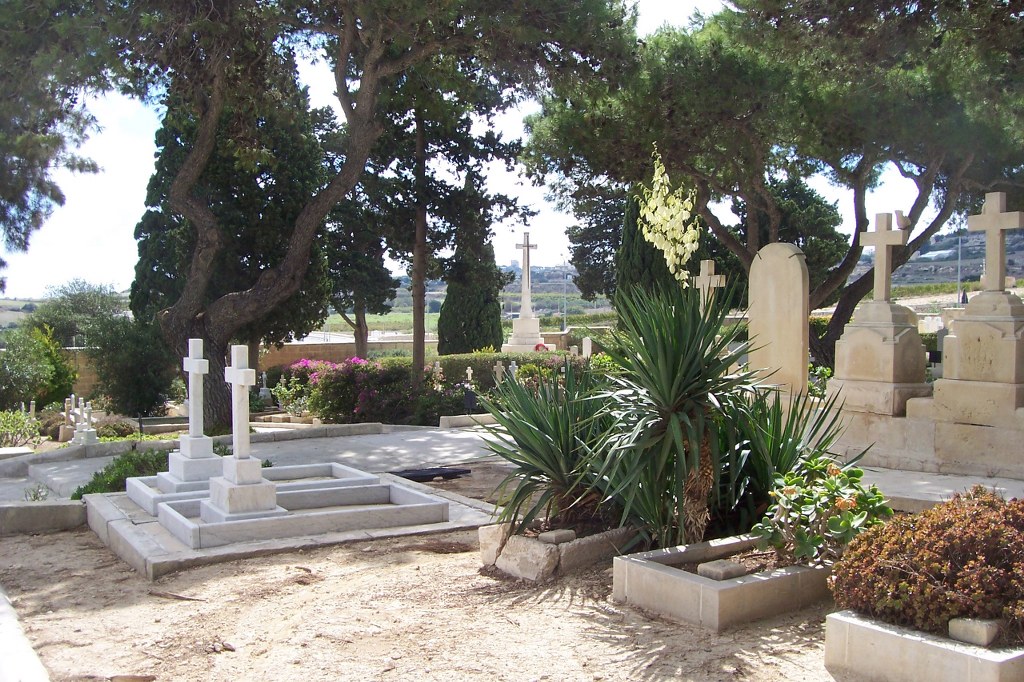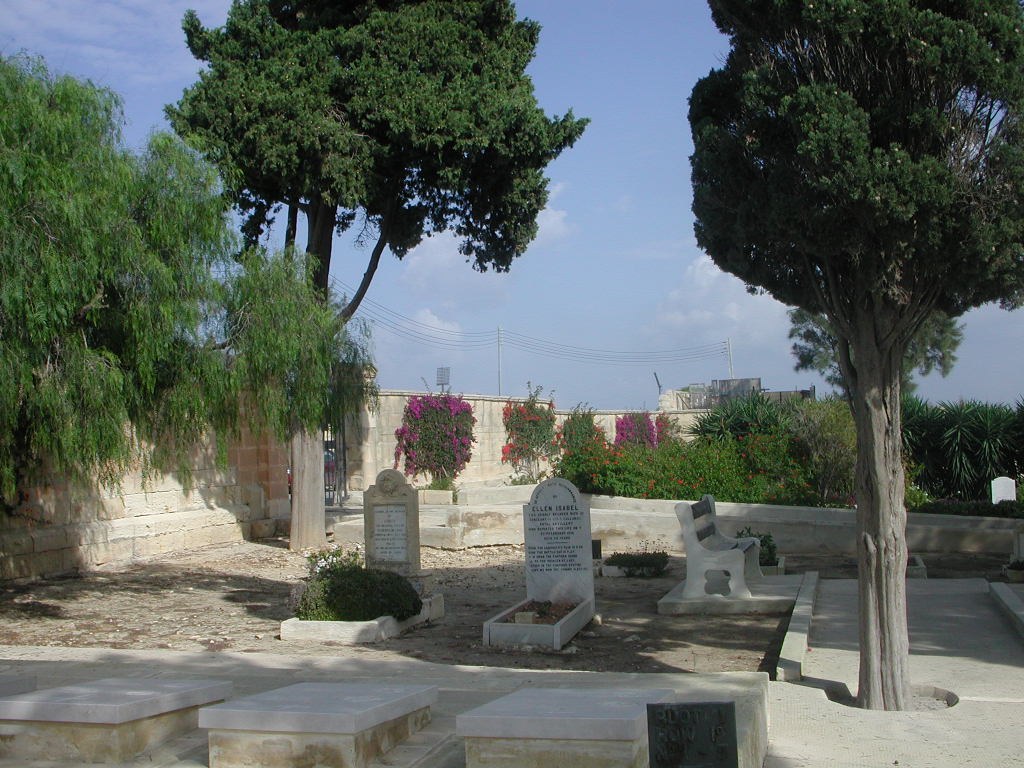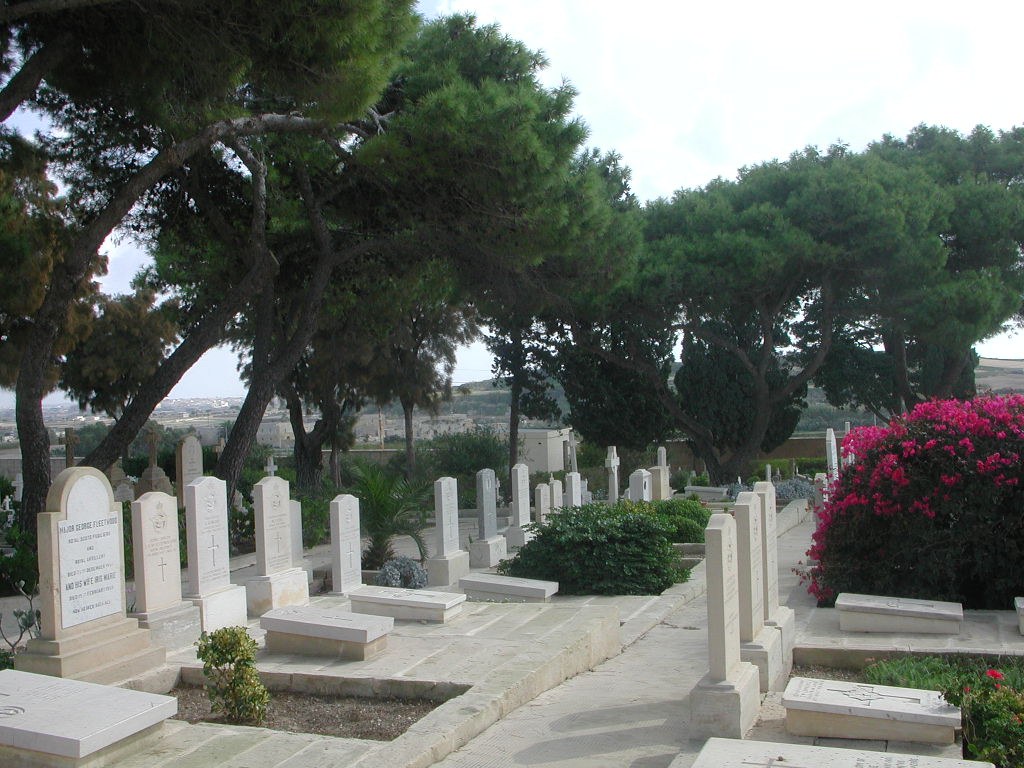 Location information
Imtarfa Military Cemetery is located on Triq Buqana, about 1 kilometre to the north east of Mdina. It is 3 kilometres from Mosta and 1 kilometre from Rabat. This cemetery is also known locally as Hemsija Military Cemetery.
Visiting information
Opening Times:
1st March to 30th September - Weekdays from 06:30 till 16:30.
Weekends and Public holidays from 08:30 till 18:30.
1st October to 27th February - Weekdays from 07:00 till 16:00.
Weekends and Public holidays from 08:30 till 18:00.
If the cemetery is locked, the gate can be opened by entering the code 1915 in the combination lock. Please lock the gate after leaving.
For further information please contact:-
Site Contact Details:
Mark Fitzgerald mark.fitzgerald@cwgc.org
Mobile: +356 99891837
CWGC Area Office Contact Details:
5 Artemidos Avenue, 7th Floor, 6020 Larnaca, PO Box 40970 – TT 6308, Cyprus
Tel: +357 24819460
This beautiful site has over 1,400 civilian and military graves all cared for by the Commonwealth War Graves Commission. Amongst the many striking private memorials are 253 graves of casualties from the First and Second World War. The Commonwealth burials are marked by flat headstones bearing many names due to the shallow earth and hard rock in Malta.
On some of the headstones here you will see visible bomb damage. This is due to the cemetery being in close proximity to a nearby RAF airfield (RAF Ta Kali) that was subject to heavy bombardment throughout the Second World War. These graves are a visible reminder of Malta's suffering and resilience during this time.
Amongst many others buried here are six members of the British Prime Minister Winston Churchill's delegation who were killed in plane crash whilst heading for the 1945 Yalta Conference in Crimea. These vital talks between Churchill, US President Franklin D. Roosevelt and Russia's Premier Joseph Stalin shaped the future of Europe following the end of the war.
Download Cemetery Plan
History information
From the spring of 1915, the hospitals and convalescent depots established on the islands of Malta and Gozo dealt with over 135,000 sick and wounded, chiefly from the campaigns in Gallipoli and Salonika, although increased submarine activity in the Mediterranean meant that fewer hospital ships were sent to the island from May 1917.
During the Second World War, Malta's position in the Mediterranean was of enormous Allied strategic importance. Heavily fortified, the island was never invaded, but was subjected to continual bombardment and blockade between Italy's entry into the war in June 1940 and the Axis defeat at El Alamein in November 1942. At the height of Axis attempts to break Malta's resistance in April 1942, the island and her people were awarded the George Cross by King George VI.
Malta's defence relied upon a combined operation in which the contributions made by the three branches of the armed forces and Merchant Navy were equally crucial. Although heavily pressed in defence, offensive raids launched from the island by air and sea had a crippling effect on the Axis lines of communication with North Africa, and played a vital part in the eventual Allied success there.
Imtarfa Military Cemetery contains 15 Commonwealth burials of the First World War and 238 from the Second World War. The Commission also cares for 1,203 non war graves within the cemetery, and one Dutch war grave.