Cassino Memorial
Country

Italy

Total identified casualties

4037 Find these casualties

Identified casualties from

Second World War

GPS Coordinates

Latitude: 41.47763, Longitude: 13.82609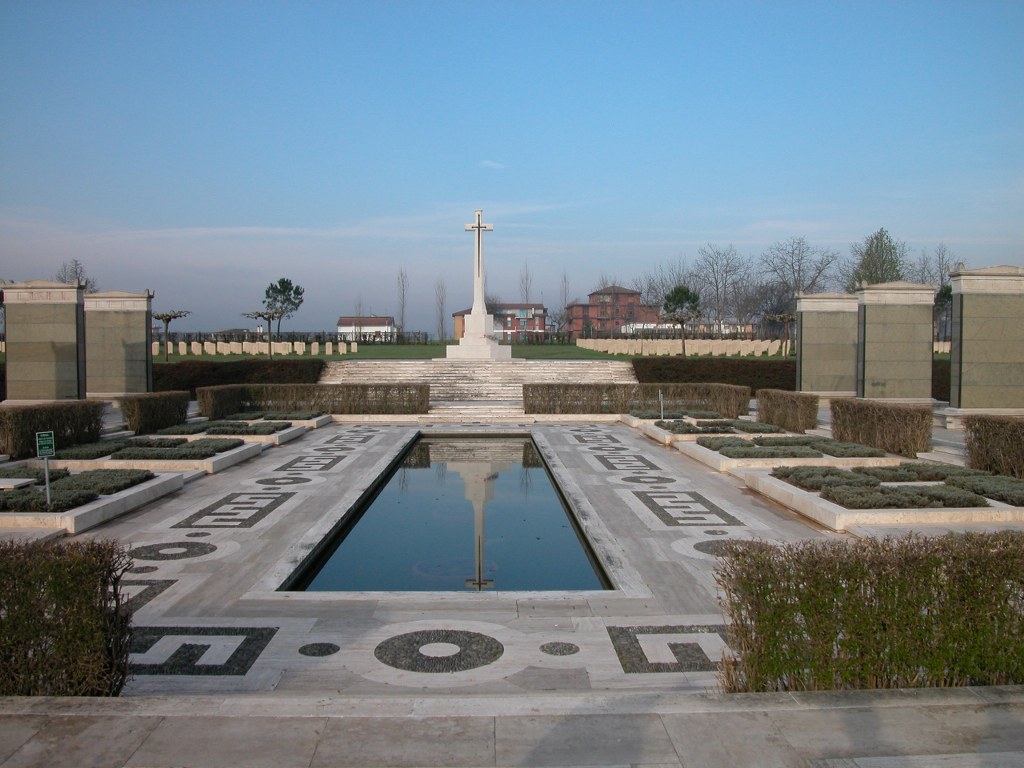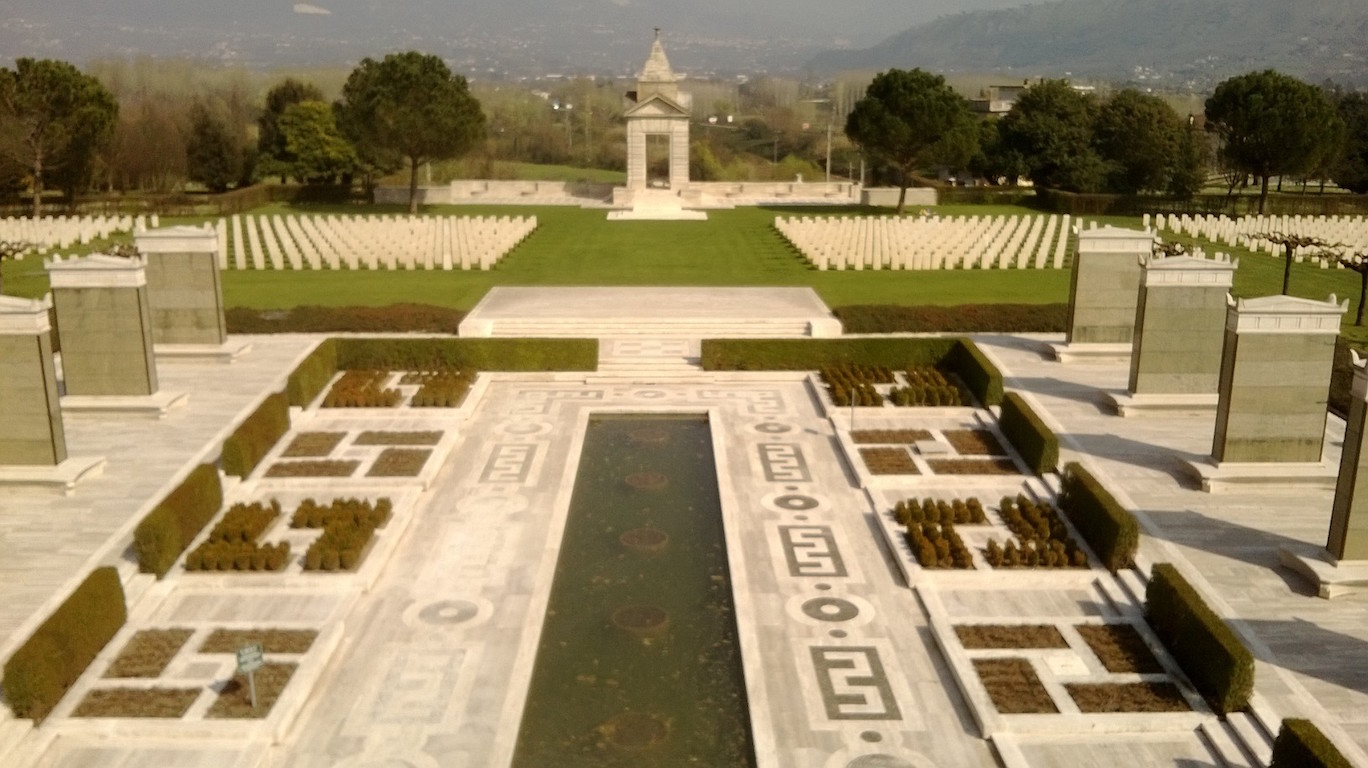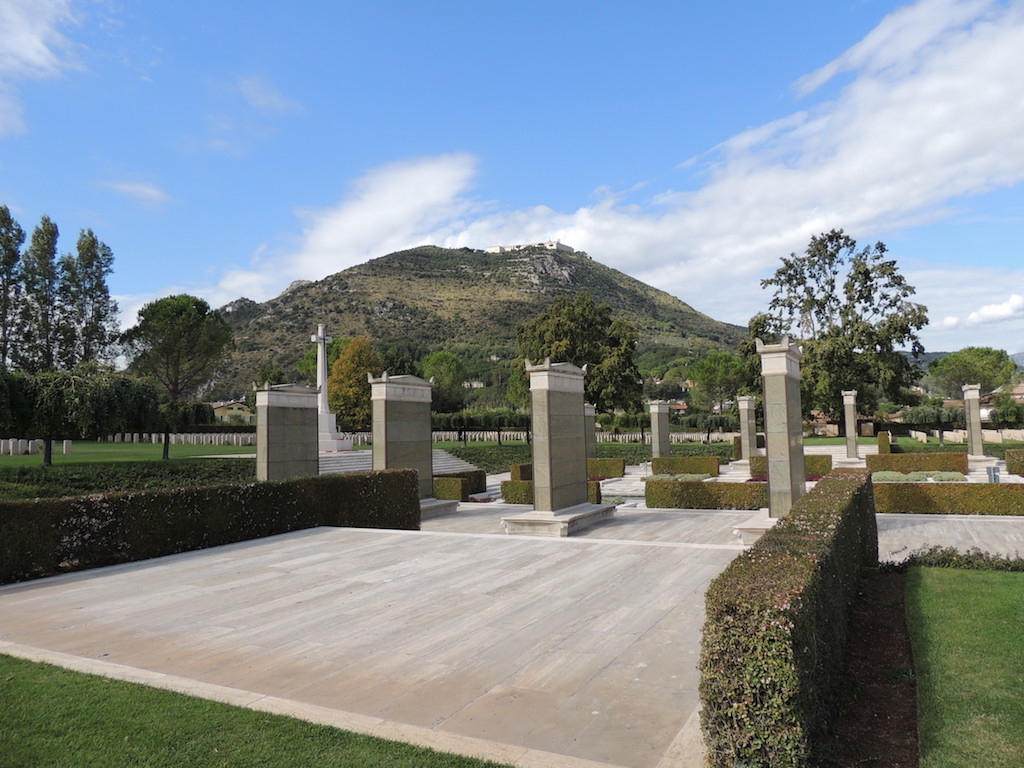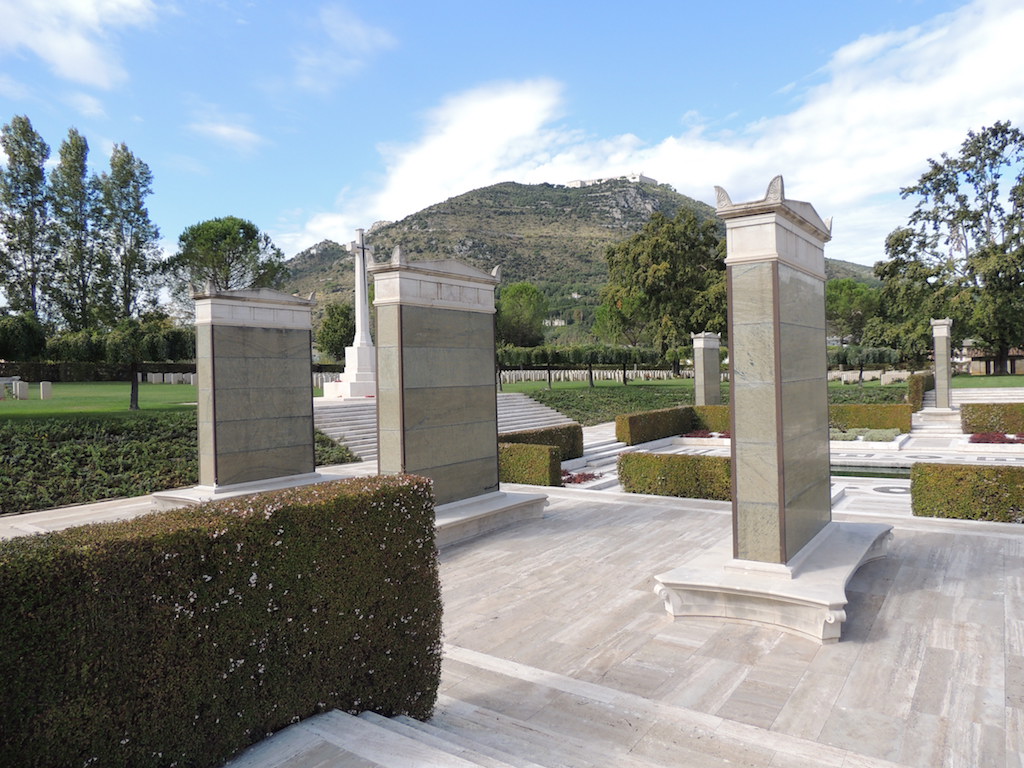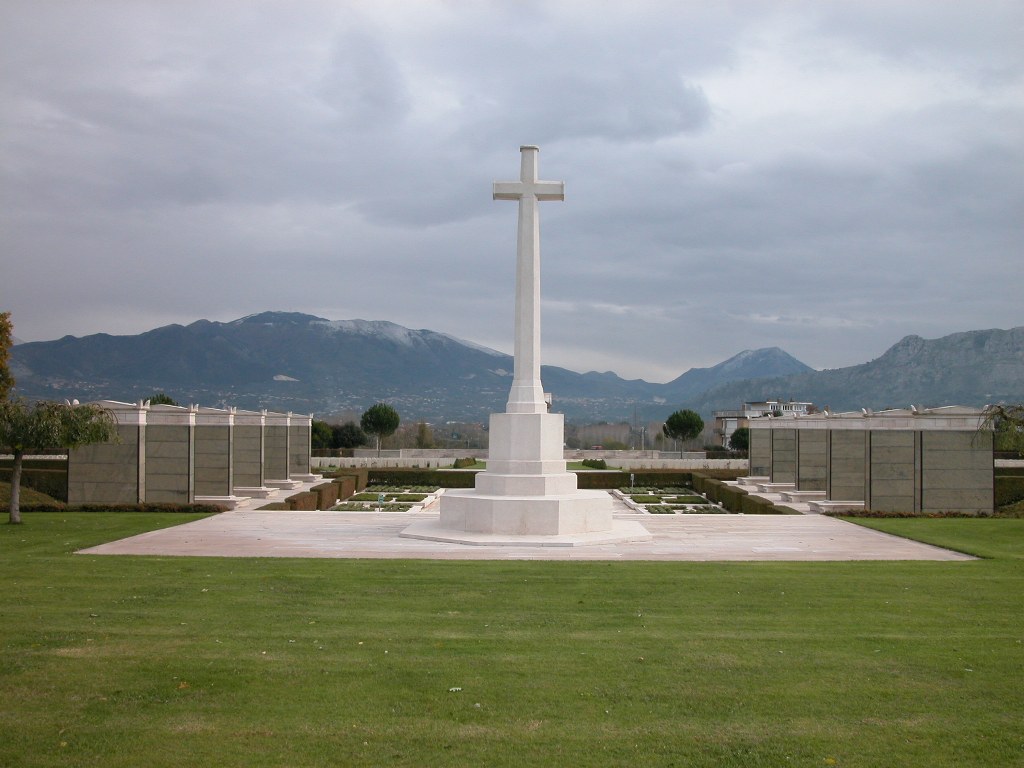 Location information
Cassino War Cemetery lies in the Commune of Cassino, Province of Frosinone, 139 kilometres south-east of Rome. Take the autostrada A1 from Rome to Naples and leave it at the Cassino exit. Take the roundabaout and take the third exit and follow the road signs to Cassino. On this roa you will find the first of 6 clearly visible signposts to the cemetery and memorial. The cemetery is located approximately 1 kilometre from the railway station in Via Sant Angelo and visitors arriving by train are advised to take a taxi from the station.
Visiting information
Opening times:
Winter: 8.00am -12.00pm & 1.00pm -3.30pm
Summer: 7.30am -12.00pm & 1.00pm - 4.00pm
Due to regular theft and damage to the Memorial Register and Visitors Book, they are accessible only during the hours when the gardeners are present(as stated above).
There has been incidents of car thefts around the area therefore visitors are advised to lock their vehicles and to not leave any belongings unattended.
Wheelchair access to the cemetery is possible via an alternative entrance. For further information and enquiries please contact enquiries@cwgc.org
Download Cemetery Plan
History information
On 3 September 1943 the Allies invaded the Italian mainland, the invasion coinciding with an armistice made with the Italians who then re-entered the war on the Allied side.
Progress through southern Italy was rapid despite stiff resistance, but by the end of October, the Allies were facing the German winter defensive position known as the Gustav Line, which stretched from the river Garigliano in the west to the Sangro in the east. Initial attempts to breach the western end of the line were unsuccessful. Operations in January 1944 landed troops behind the German lines at Anzio, but defences were well organised, and a breakthrough was not actually achieved until 18 May, when Cassino was finally taken.
The site for CASSINO WAR CEMETERY was originally selected in January 1944, but the development of the battle during the first five months of that year made it impossible to use it until after the Germans had withdrawn from Cassino. During these early months of 1944, Cassino saw some of the fiercest fighting of the Italian campaign, the town itself and the dominating Monastery Hill proving the most stubborn obstacles encountered in the advance towards Rome. The majority of those buried in the war cemetery died in the battles during these months.
There are now 4,266 Commonwealth servicemen of the Second World War buried or commemorated at Cassino War Cemetery. 284 of the burials are unidentified.
Within the cemetery stands the CASSINO MEMORIAL which commemorates over 3,100 Commonwealth servicemen who took part in the Italian campaign and whose graves are not known. In addition, over 900 Indian soldiers are commemorated on this memorial whose remains were cremated. The Memorial was designed by Louis de Soissons and unveiled by Field Marshal The Rt. Hon. The Earl Alexander of Tunis on 30 September 1956.