Tripoli War Cemetery
Country

Libya

Total identified casualties

1242 Find these casualties

Identified casualties from

Second World War

GPS Coordinates

Latitude: 32.87955, Longitude: 13.16199
Please note
Due to current difficult conditions in Libya, our ability to maintain the cemetery is limited for the time being. As soon as the situation improves, we will undertake any necessary remedial work as required.
We apologise for any inconvenience and we would respectfully ask visitors to be patient with us. Before considering a visit to Libya the Commission strongly recommends that you check the advice given by the Foreign & Commonwealth Office on the travel section of their website: www.fco.gov.uk/en/travel-and-living-abroad/travel-advice-by-country/ For further information and enquiries please contact enquiries@cwgc.org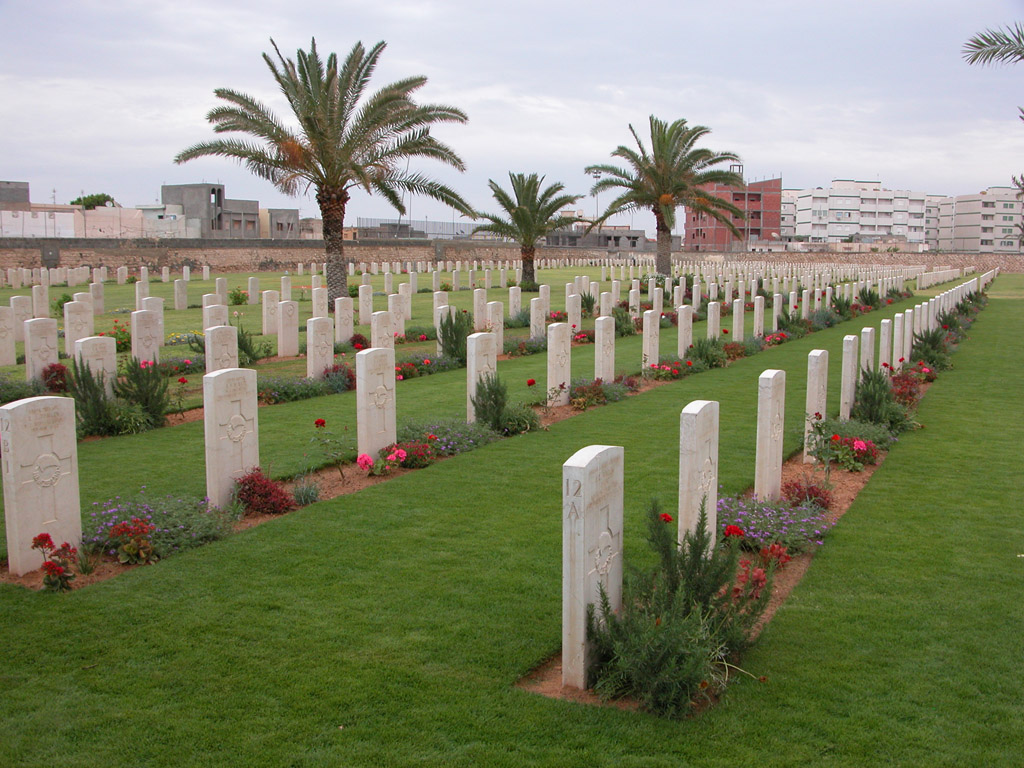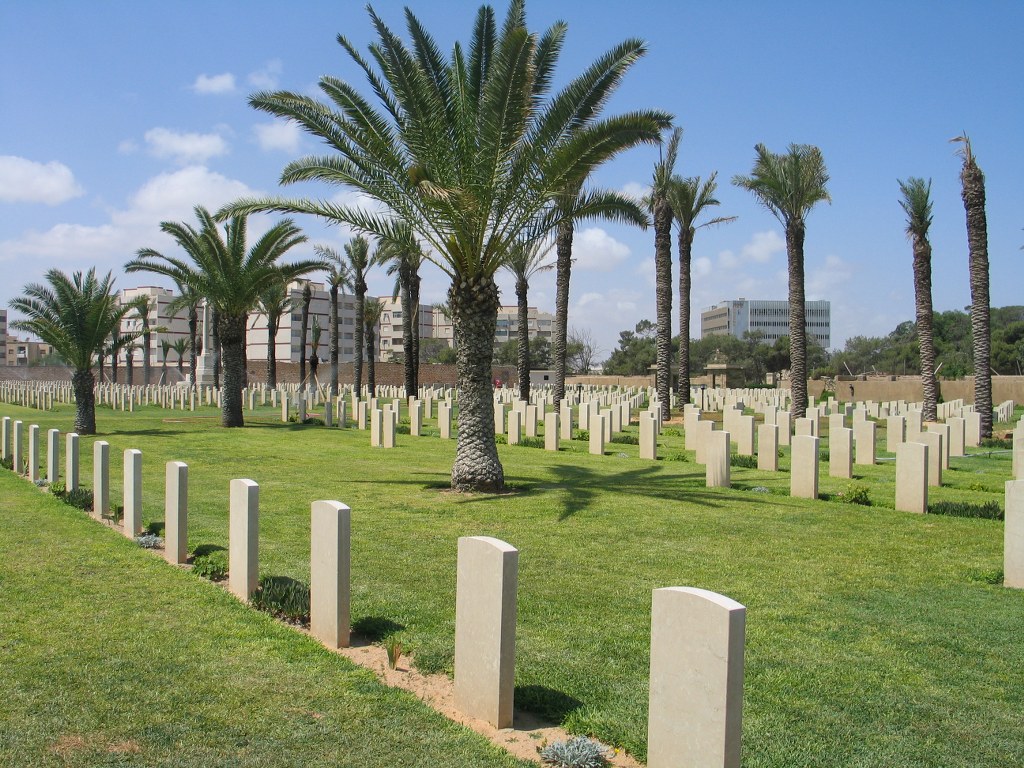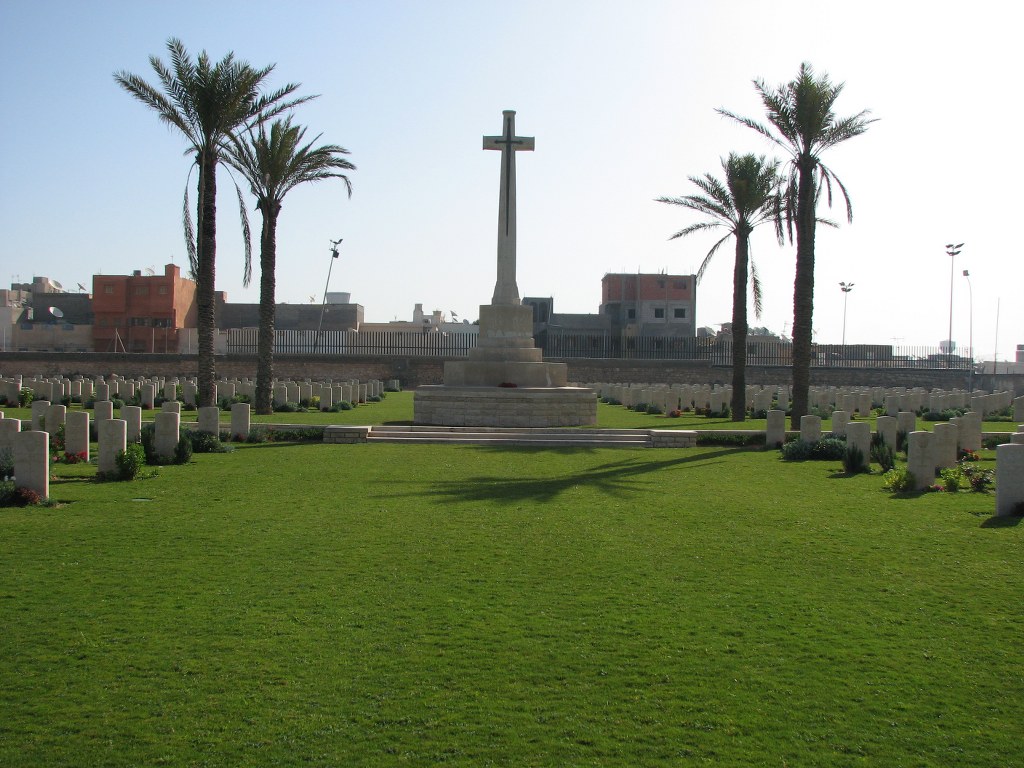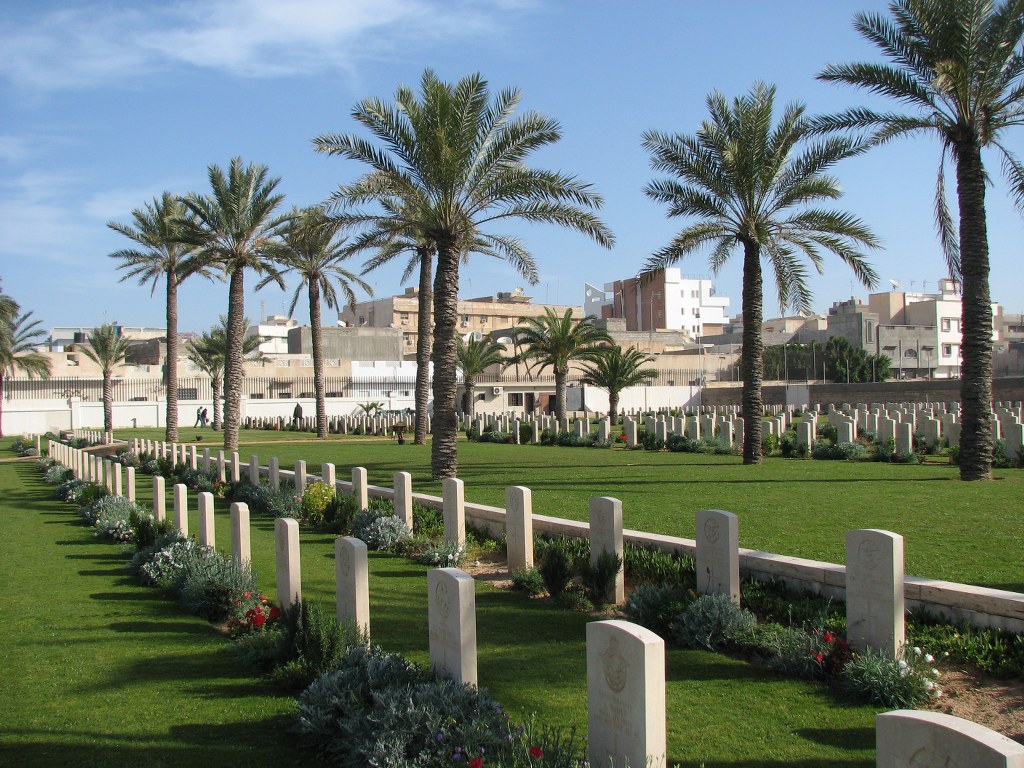 Location information
The Cemetery is in the Mansura district of Tripoli, 2.5 kilometres west of the city centre. It is located off the westWar ern end of Sharia Jamahuriya, close to the major roundabout at Bab Gargaresh. Access to the War and Military Cemeteries is via the now disused Italian Municipal Christian Cemetery. From the main gate of the municipal cemetery follow the avenue for about 100 metres to the small piazza with a crucifixion scene sculpture and turn left (east). The stepped entrance to the War Cemetery can then be seen 100 metres ahead. GPS Co-ordinates: N 32.88025, E 13.16315 Tripoli Military Cemetery is co-located within Tripoli War Cemetery, within which it comprises Plots 50-52, adjacent to the eastern boundary wall.
Visiting information
Please note, due to the current difficult conditions in Libya, our ability to maintain the cemetery is limited for the time being. As soon as the situation improves, we will undertake any necessary remedial work as required. We apologise for any inconvenience and we would respectfully ask visitors to be patient with us. Before considering a visit to Libya the Commission strongly recommends that you check the advice given by the Foreign & Commonwealth Office on the travel section of their website: www.fco.gov.uk/en/travel-and-living-abroad/travel-advice-by-country/
For further information and enquiries please contact enquiries@cwgc.org
Download Cemetery Plan
History information
During the North African campaign, Tripoli was an important Axis base until taken by Montgomery's forces on 23 January 1943. It then became a hospital centre, and the burials in the war cemetery were almost entirely from the hospitals, which included Nos 2, 48 and 133 General Hospitals from March 1943, and No 89 General Hospital from April 1944.
Tripoli War Cemetery contains 1,369 Commonwealth burials of the Second World War, 133 of them unidentified. There are 19 non Commonwealth burials and 7 non world war service burials here.