MO I RANA CHURCHYARD
Country

Norway

Total identified casualties

8 Find these casualties

Casualties from

Second World War

GPS Coordinates

Latitude: 66.30994, Longitude: 14.14348
Please note
Please be aware that work is currently being undertaken to restore the Soviet memorial opposite the eight CWGC graves in the churchyard. Full access to the graves should be possible, however it is likely that work will be ongoing during your visit. The work is expected to be completed in the spring.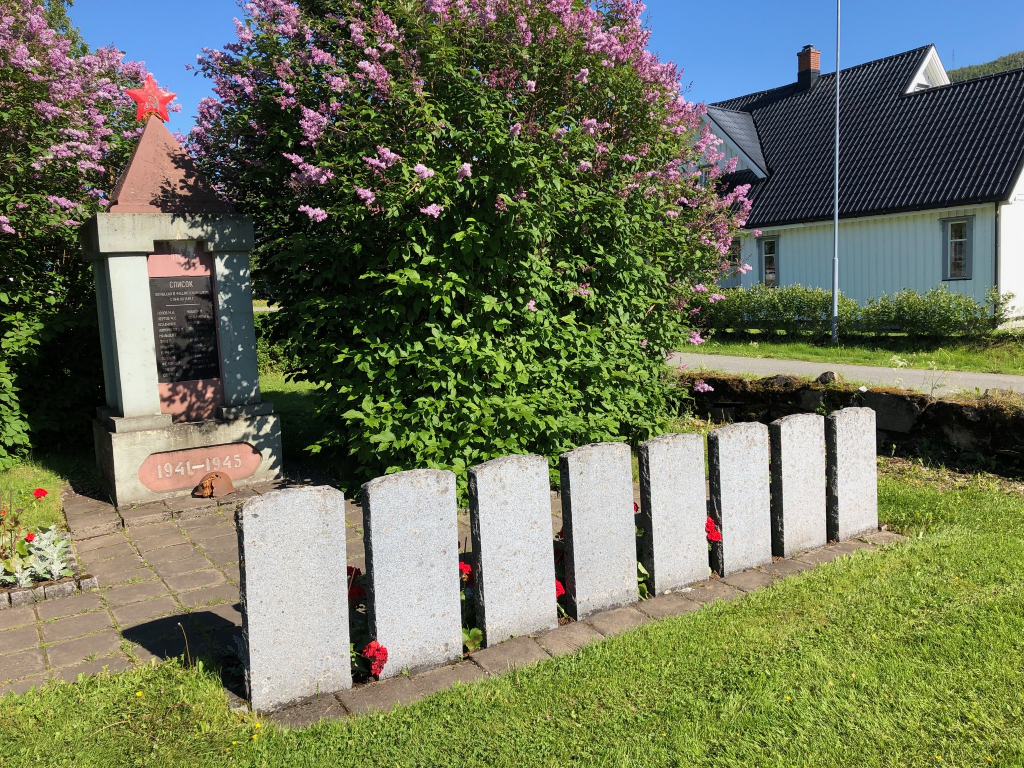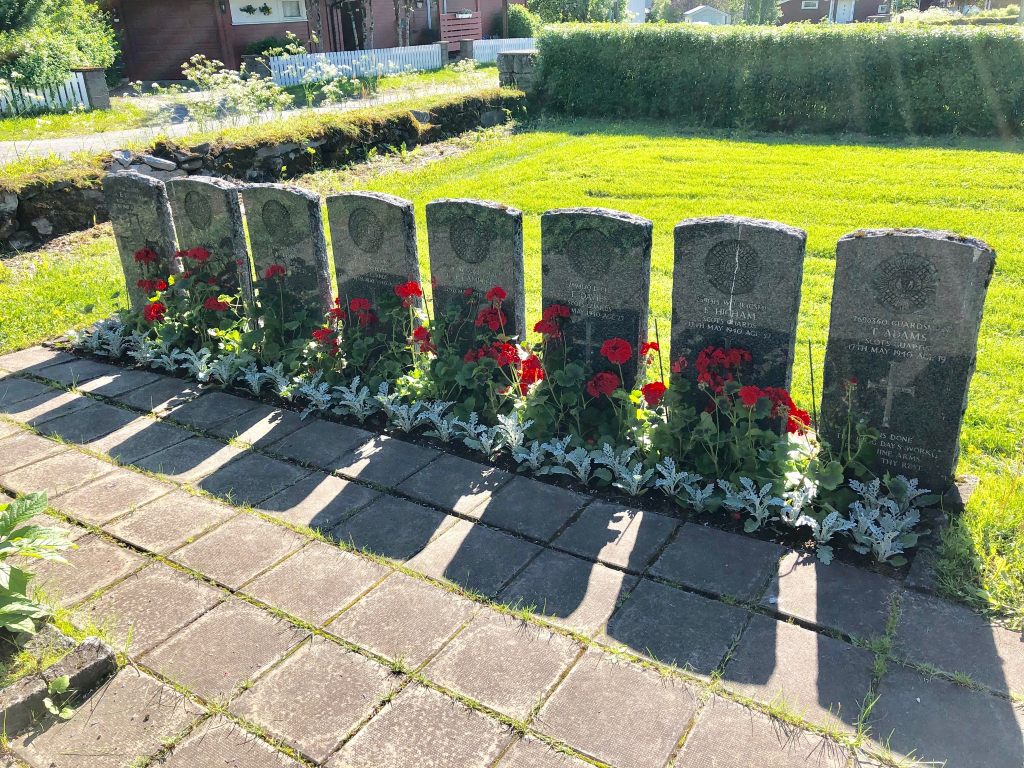 Location information
Mo I Rana is a coastal town on the E6 route to the north approximately mid-way between Trondheim and Narvik. On entering the town from the south follow the signs to the town centre. At the roundabout with the station on your left turn right up the hill. The white wooden church can be seen at the top of the rise. Approach the churchyard via the entrance closest to the door of the church. From the entrance closest to the church follow the path adjacent to the church for 40 metres and turn right at the junction. Follow this path for a further 40 metres and turn left. From this point the Russian Memorial comprising a three metre high stone obelisk surmounted by a red star can be seen 50 metres ahead within a small hedged compound.
History information
During the Second World War, Norway was of strategic importance to the Germans. Their invasion on 9 April 1940 was sudden and widespread and despite Allied intervention, the entire country was under German occupation by early June. Thereafter, Allied activity in Norway was confined to raids and special operations, with the Commonwealth air forces providing support to Norwegian resistance groups until the German capitulation in May 1945. There are no Commonwealth war cemeteries in Norway, those who died there being buried in civil cemeteries and churchyards. Mo I Rana was occupied by Commonwealth troops from 4 May 1940 and held until the Germans entered it on 18 May, after repeated air attacks. The position at Mo I Rana was held by the 1st Battation, Scots Guards, who were eventually outflanked and forced to withdraw. Mo I Rana Churchyard contains eight Commonwealth burials.