Tobruk War Cemetery
Country

Libya

Total identified casualties

2272 Find these casualties

Identified casualties from

Second World War

GPS Coordinates

Latitude: 32.02469, Longitude: 23.96469
Please note
Due to current difficult conditions in Libya, our ability to maintain the cemetery is limited for the time being. As soon as the situation improves, we will undertake any necessary remedial work as required.
We apologise for any inconvenience and we would respectfully ask visitors to be patient with us. Before considering a visit to Libya the Commission strongly recommends that you check the advice given by the Foreign & Commonwealth Office on the travel section of their website: www.fco.gov.uk/en/travel-and-living-abroad/travel-advice-by-country/ For further information and enquiries please contact enquiries@cwgc.org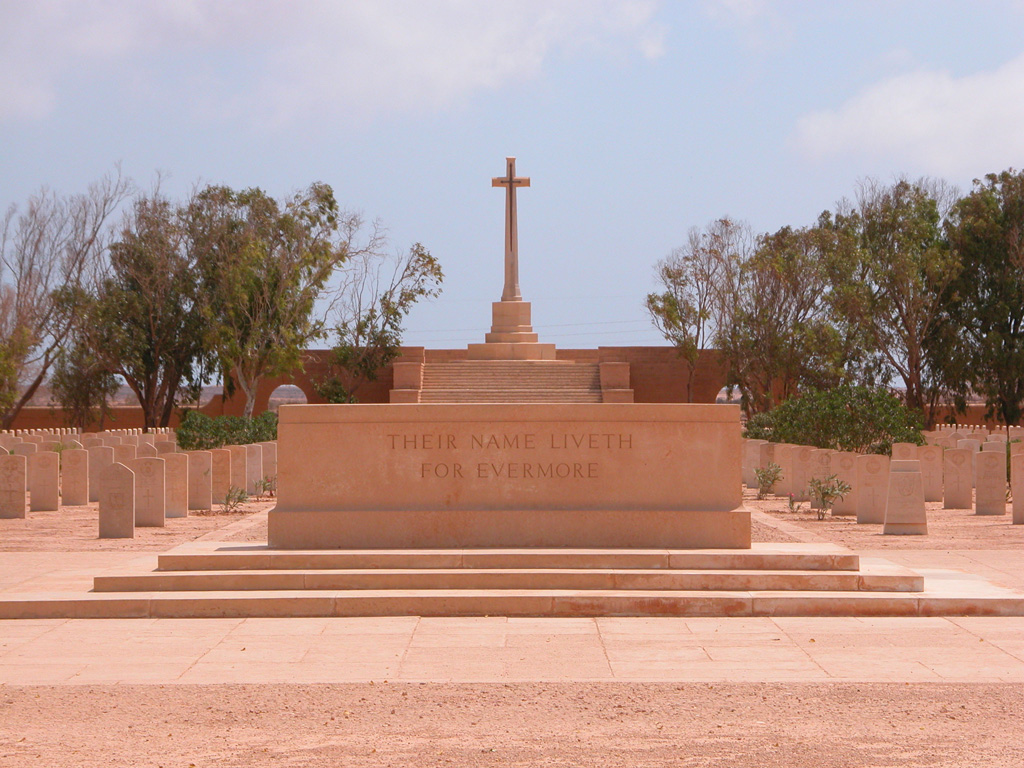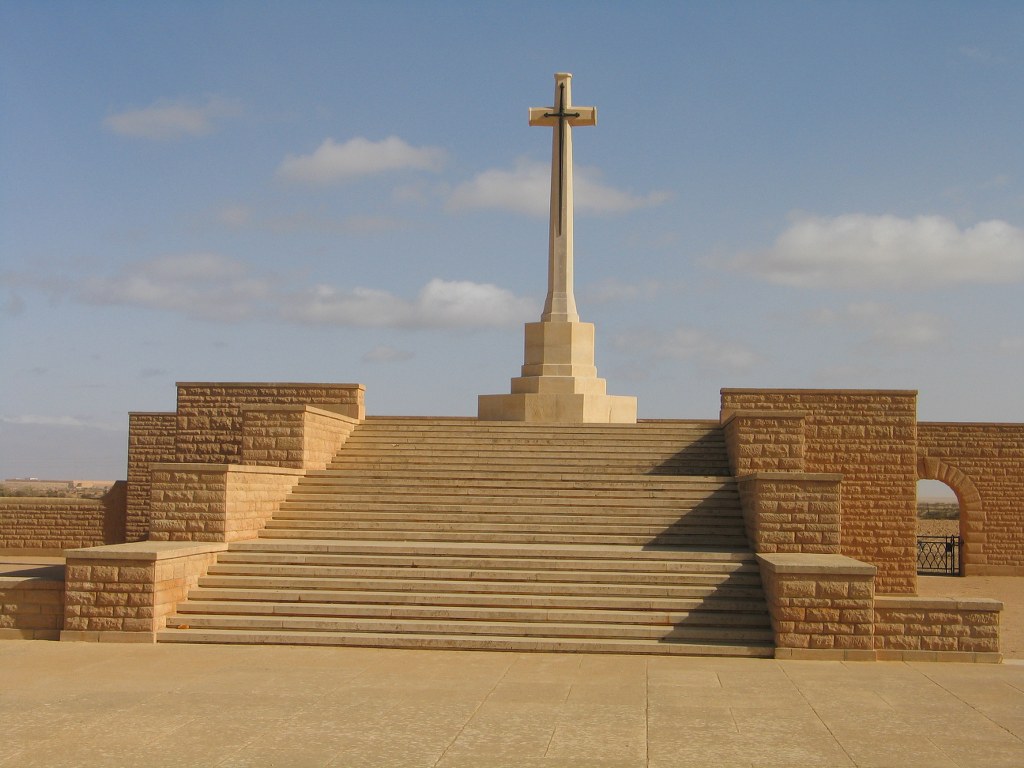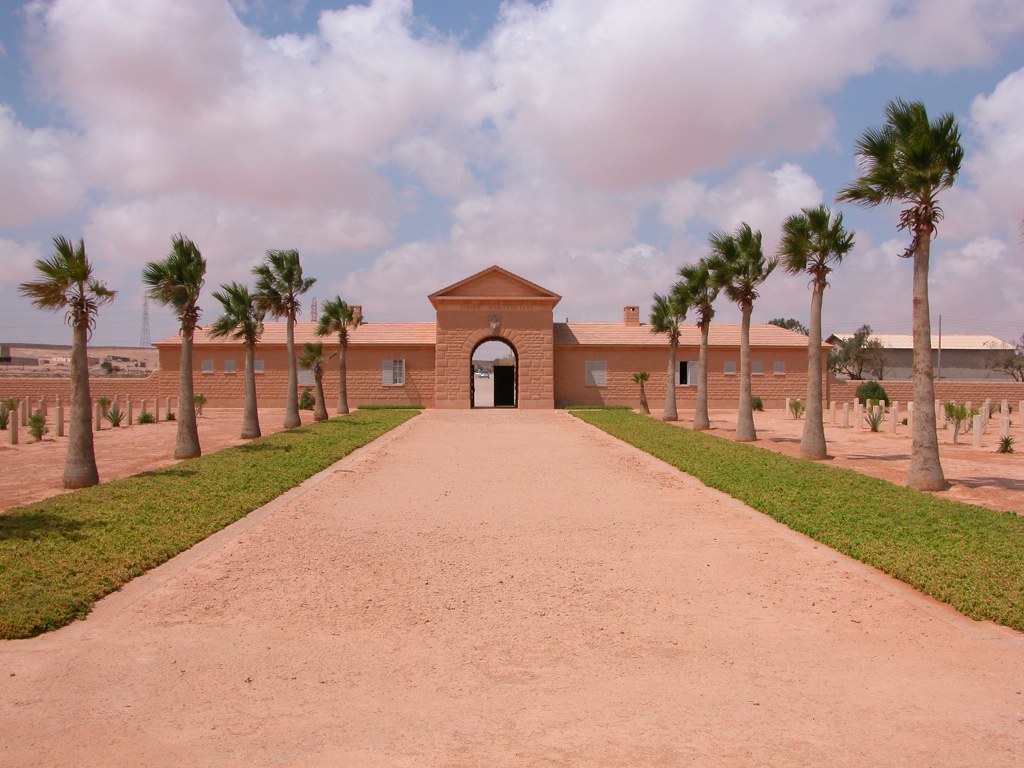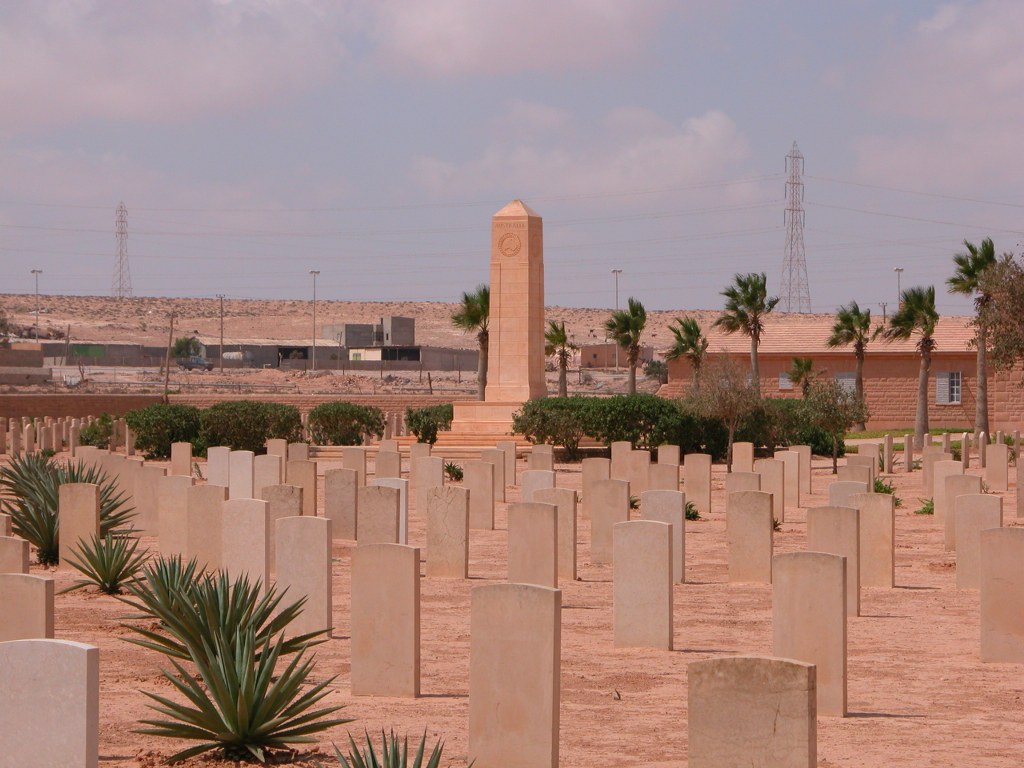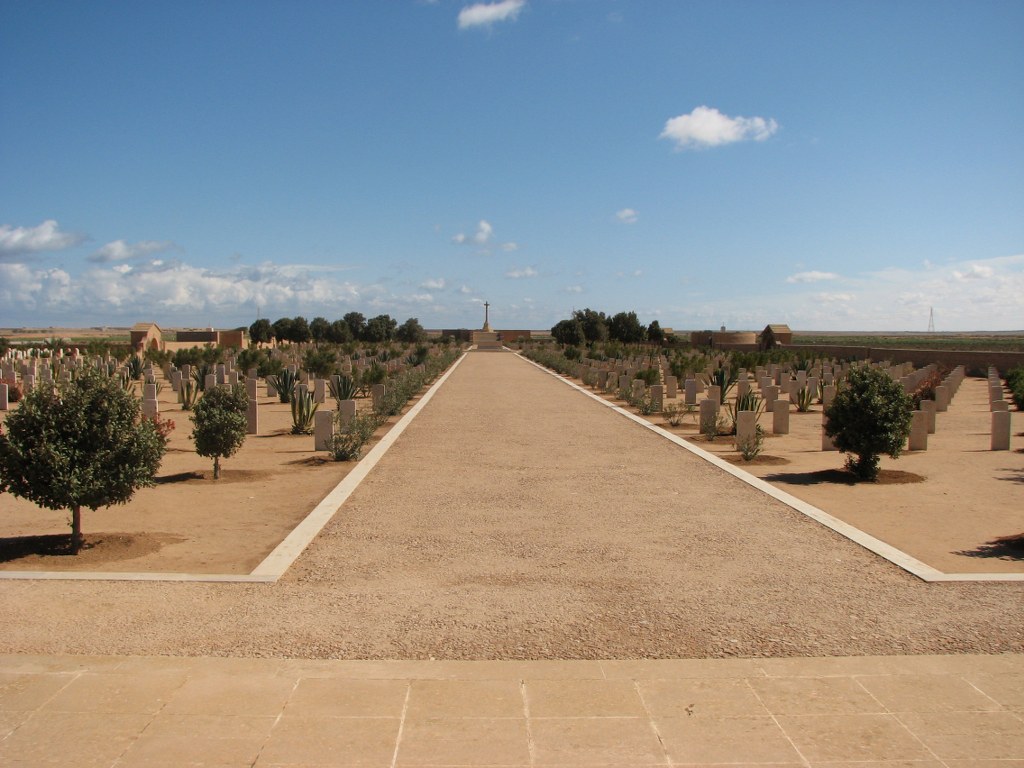 Location information
Tobruk is a sea port on the Mediterranean coast. Leaving the port of Tobruk on the main road to Alexandria, Tobruk War Cemetery is located about 7 kilometres inland, set back about 100 metres along an access track branching from the left side of the road, and clearly visible from the road.
Visiting information
Please note, due to the current difficult conditions in Libya, our ability to maintain the cemetery is limited for the time being. As soon as the situation improves, we will undertake any necessary remedial work as required. We apologise for any inconvenience and we would respectfully ask visitors to be patient with us. Before considering a visit to Libya the Commission strongly recommends that you check the advice given by the Foreign & Commonwealth Office on the travel section of their website: www.fco.gov.uk/en/travel-and-living-abroad/travel-advice-by-country/
For further information and enquiries please contact enquiries@cwgc.org
Download Cemetery Plan
History information
Tobruk is a Mediterranean port with an excellent deep water harbour. During the war it was important to Allied and Axis forces alike, for the reception of supplies and reinforcements. In January 1941, it was taken from the Italians by General Wavell's forces, and after the clearance of the demolitions in the harbour the port was usable and proved invaluable. When Rommel commenced his drive across Cyrenaica towards Suez it was deemed essential that Tobruk be held, and the resulting siege lasted from 11 April to 10 December 1941, when the Axis forces were driven back. They recovered far more quickly than was expected and by early February 1942, it was the Allies turn to fall back towards a line running southwards from Gazala to Bir Hakeim. Again orders were given to hold Tobruk, but it fell to Rommel on 21 June. It was retaken five months later by the Eighth Army in their final sweep along the North African coast into Tunisia.
Tobruk War Cemetery incorporates the burial ground used during the siege and the memorial erected there at the time by the Australians has been replaced by a permanent memorial of similar design. Many battlefield graves in the desert have been brought into the cemetery.
There are now 2,282 Commonwealth servicemen of the Second World War buried or commemorated in Tobruk War Cemetery. 171 of the burials are unidentified but special memorials commemorate a number of casualties known or believed to be buried among them. The cemetery also contains 171 war graves of other nationalities, most of them Polish.
The cemetery was designed by Sir J. Hubert Worthington, with some additional stone work provided by Sir Charles Wheeler.