Chungkai War Cemetery
Country

Thailand

Total identified casualties

1692 Find these casualties

Identified casualties from

Second World War

GPS Coordinates

Latitude: 14.00583, Longitude: 99.51513
Please note
Please be aware that there may be snakes in the Cemetery.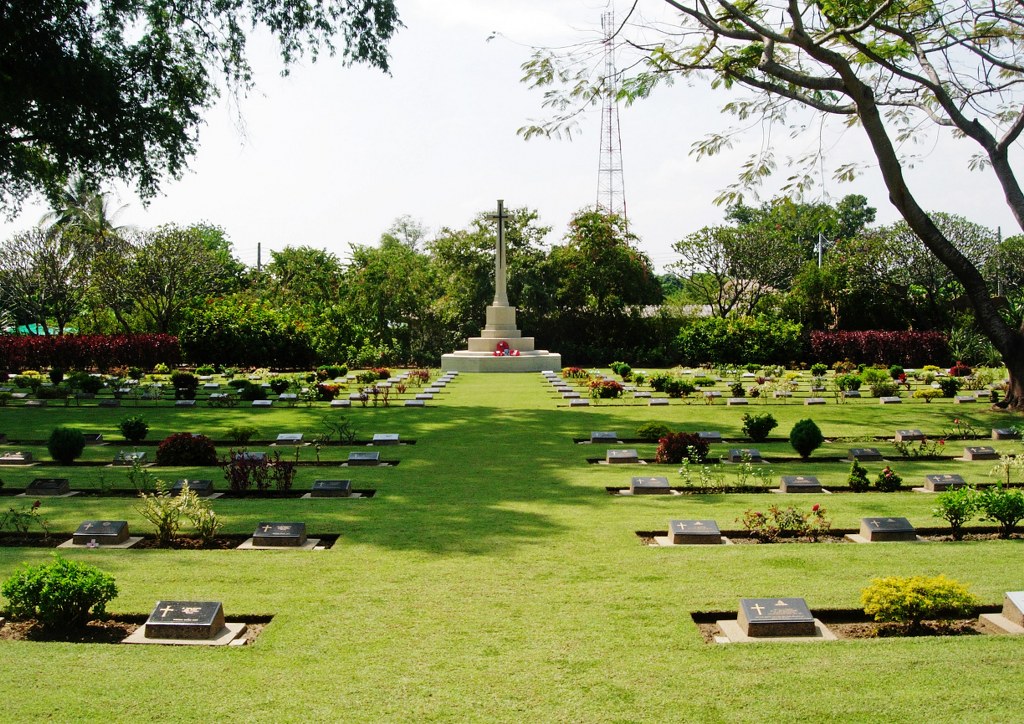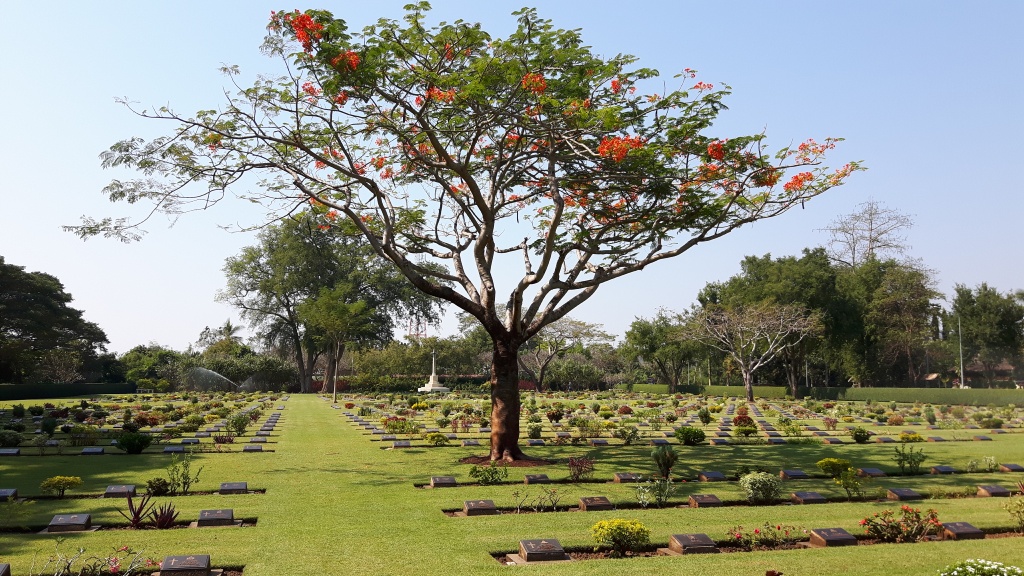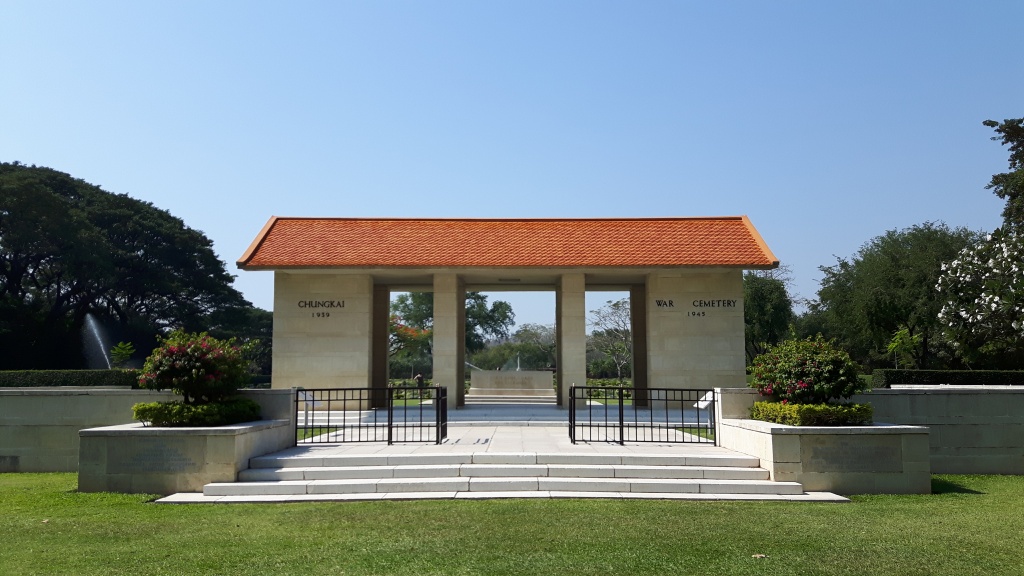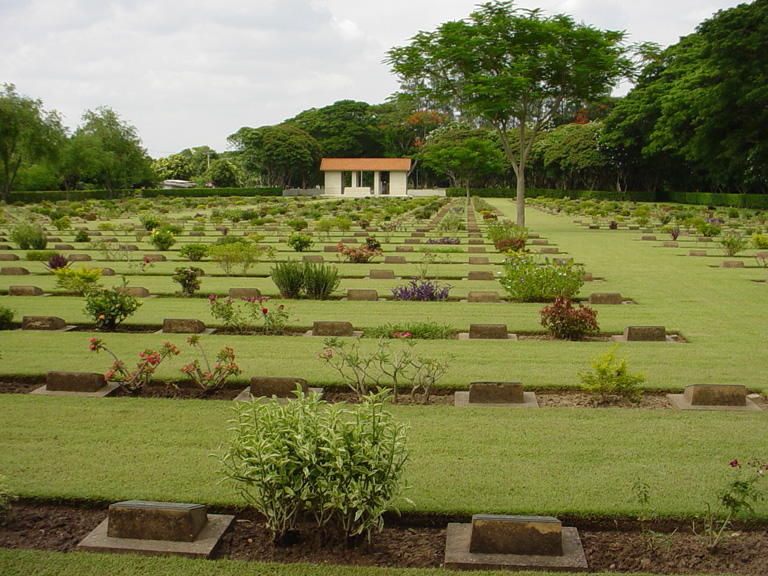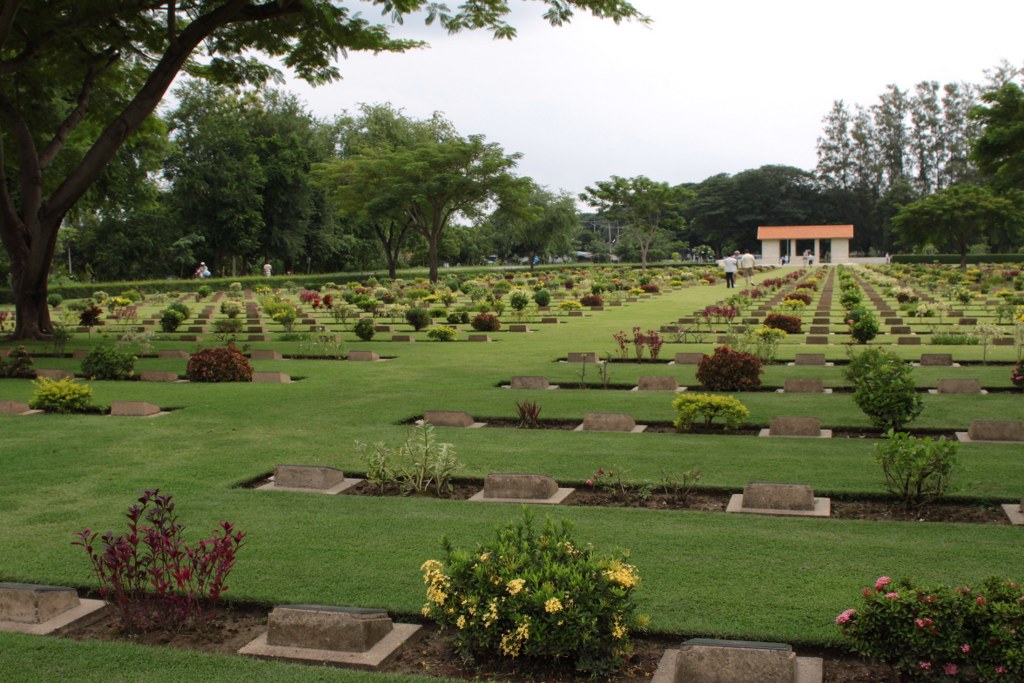 Location information
Chungkai War Cemetery is located just outside the town of Kanchanaburi, which is 129 kilometres north-west of Bangkok, at the point where the river Kwai divides into two separate rivers; the Mae Khlong River and Kwai Noi River. The town is best reached by road along the National Highway which runs north from Bangkok. There is a bus and train service from Bangkok. Chungkai War Cemetery is approximately 5 kilometres west of Kanchanaburi and can be reached by road over the narrow Sudjai Bridge, by ferry crossing at the junction of the two rivers, or by any of the many river boats. The war cemetery can be located on city maps available at the tourist office or at larger hotels and is also signposted from Kanchanaburi War Cemetery, which is within the town of Kanchanaburi. The Manager responsible for the cemetery can be contacted at Kanchanaburi War Cemetery.
Visiting information
Chungkai War Cemetery is open at all times. Parking is available on the main road. Please take care when exiting the vehicle. Access is via steps just off the main road or by the ramped service entrance, alongside.
It is also possible to gain access to the Cemetery from the River Kwai, then climbing steps into the Cemetery.
Download Cemetery Plan
History information
The notorious Burma-Siam railway, built by Commonwealth, Dutch and American prisoners of war, was a Japanese project driven by the need for improved communications to support the large Japanese army in Burma. During its construction, approximately 13,000 prisoners of war died and were buried along the railway. An estimated 80,000 to 100,000 civilians also died in the course of the project, chiefly forced labour brought from Malaya and the Dutch East Indies or conscripted in Siam (Thailand) and Burma (Myanmar).
Two labour forces, one based in Siam and the other in Burma worked from opposite ends of the line towards the centre. The Japanese aimed at completing the railway in 14 months and work began in June 1942. The two sections of the line finally met near Konkoita towards the end of October 1943 and the completed line, 424 kilometres long, was operational by December 1943.
The graves of those who died during the construction and maintenance of the Burma-Siam railway (except for the Americans, whose remains were repatriated) were transferred from camp burial grounds and isolated sites along the railway into three cemeteries at Chungkai and Kanchanaburi in Thailand and Thanbyuzayat in Myanmar.
Chungkai was one of the base camps on the railway and contained a hospital and church built by Allied prisoners of war. The war cemetery is the original burial ground started by the prisoners themselves, and the burials are mostly of men who died at the hospital.
There are now 1,426 Commonwealth and 313 Dutch burials of the Second World War in this cemetery.
The cemetery was designed by Colin St Clair Oakes.