Azmak Cemetery, Suvla
Country

Turkey (including Gallipoli)

Total identified casualties

390 Find these casualties

Identified casualties from

First World War

GPS Coordinates

Latitude: 40.32088, Longitude: 26.27117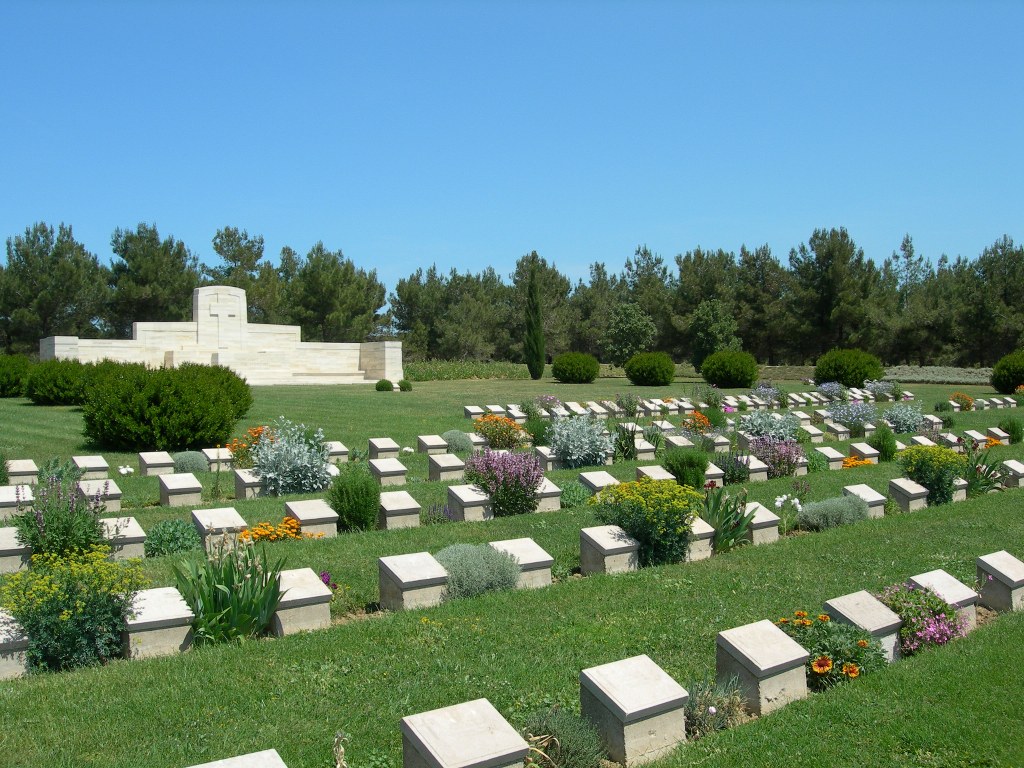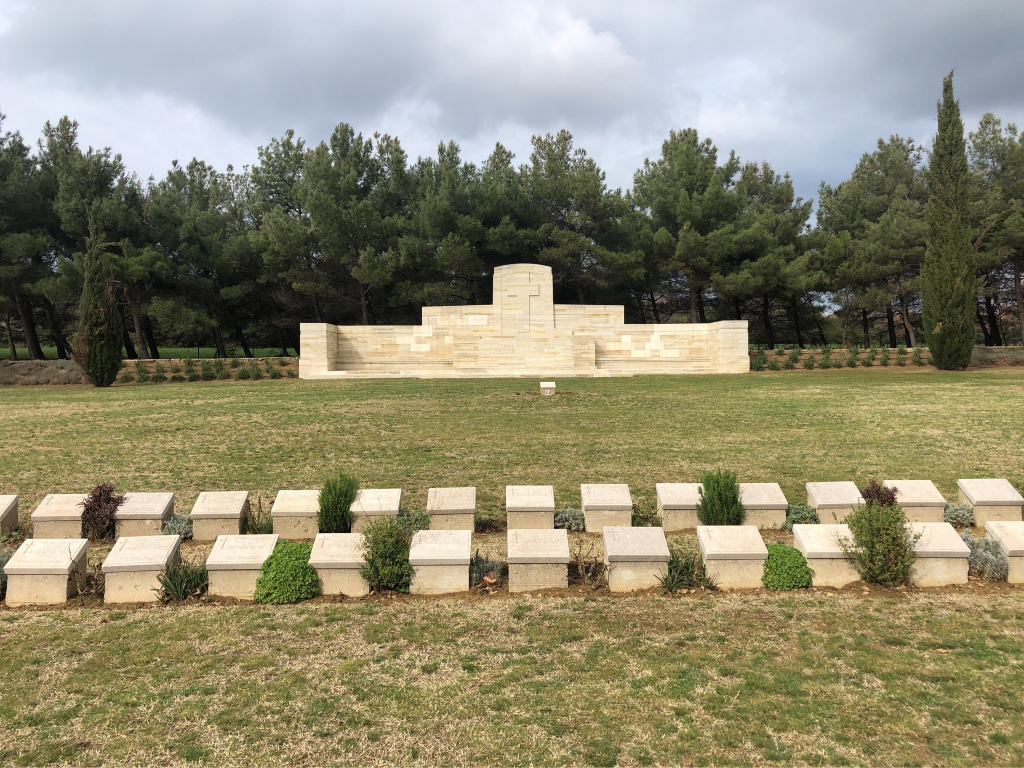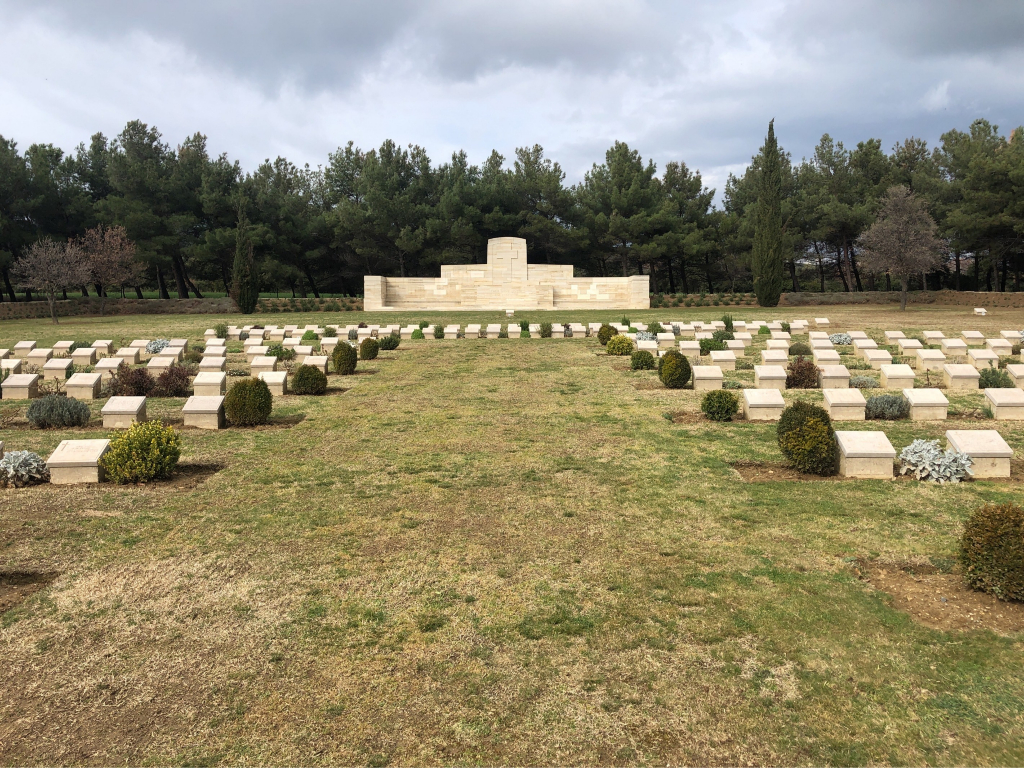 Location information
The cemetery is located North - East of Hill 10 and 21kms from the junction Eceabat-Bigali, along a right hand rough track. Azmak Cemetery is on the South side of Azmak Dere, a watered ravine which runs South-Westward into the North side of the Salt Lake.
Visiting information
The Cemetery is permanently open and may be visited at any time. Wheelchair access to this cemetery is possible via the main entrance.
Please note that in the absence of a cemetery register, visitors are advised to locate the Grave/Memorial reference before visiting. This information can be found in the CASUALTY RECORDS within this page.
For further information and enquiries please contact enquiries@cwgc.org
Download Cemetery Plan
History information
The eight month campaign in Gallipoli was fought by Commonwealth and French forces in an attempt to force Turkey out of the war, to relieve the deadlock of the Western Front in France and Belgium, and to open a supply route to Russia through the Dardanelles and the Black Sea. The Allies landed on the peninsula on 25-26 April 1915; the 29th Division at Cape Helles in the south and the Australian and New Zealand Corps north of Gaba Tepe on the west coast, an area soon known as Anzac. On 6 August, further troops were put ashore at Suvla, just north of Anzac, and the climax of the campaign came in early August when simultaneous assaults were launched on all three fronts. The aim of the Suvla force had been to quickly secure the sparsely held high ground surrounding the bay and salt lake, but confused landings and indecision caused fatal delays allowing the Turks to reinforce and only a few of the objectives were taken with difficulty. With Hill 10 Cemetery, Azmak recalls the northern part of the Suvla operations and the attempts to take and hold the Kiretch Tepi ridge and the high ground to the east. The cemetery was made after the Armistice when graves were brought in from isolated sites in the area and from the following smaller cemeteries:- Dublin (from the 1st Royal Dublin Fusiliers); Sulajik; 5th Norfolk (under the foothills of Tekke Tepe, where some of the 1st/5th Norfolks, who fell on the 12th August, were buried); Borderers' Ravine; Oxford Circus; Worcester (from the 4th Worcesters); Kidney Hill; Irish; Azmak Nos. 1, 2, 3 and 4; Jephson's Post (named after Major J. N. Jephson, attd. 6th Royal Munster Fusiliers who was mortally wounded capturing the position on the 15th August); Essex Ravine; Hill 28; and Lone Tree Gully. There are now 1,074 First World War servicemen buried or commemorated in this cemetery. 684 of the burials are unidentified, but special memorials commemorate by name a number of casualties known or believed to be buried among them. Also among the unidentified graves are those of 114 officers and men of the 1st/5th Bn. Norfolk Regiment (which contained the Sandringham Company) who died on 12 August 1915.