OPEN MONUMENTENDAG 2021 - WAT IS ER TE DOEN IN BELGIË?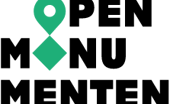 Elk jaar in het gehele tweede weekend van september openen tijdens Open Monumentendag duizenden monumenten hun deuren voor publiek. Open Monumentendag verbindt mensen met monumenten en laat zien dat de verhalen en schoonheid van monumenten een verrijking voor onze leefomgeving en voor onszelf zijn.
RONDLEIDINGEN EN DEMONSTRATIES OP 'TYNE COT CEMETERY AND MEMORIAL
Tyne Cot is de grootste begraafplaats die we onderhouden in de wereld. Er rusten hier bijna 12.000 militairen en nog eens 35.000 worden herdacht op het Tyne Cot Memorial, een herdenkingsmonument voor de vermisten. Ontdek het beklijvende verhaal van deze herdenkingsplek en ontmoet de mannen en vrouwen die eraan werken om het voor de komende generaties in stand te houden.
Verlies jezelf in de geschiedenis, de verhalen, de tuinbouw en de architectuur tijdens een nieuwe zintuiglijke tour van Tyne Cot ontwikkeld voor blinden en slechtzienden in samenwerking met Licht & Liefde maar geschikt voor iedereen.
Rondleidingen duren een uur en beginnen om 10.00 uur, 11.30 uur, 14.00 uur en 15.30 uur.
Op Tyne Cot wordt tijdens Open Monumentendag het verhaal verteld van de verschillende nationaliteiten van de gesneuvelden die op Tyne Cot begraven liggen of vermeld worden. Niet alleen de meest bekende landen van de Commonwealth komen aan bod, maar ook andere landen en streken van waar sommige gesneuvelden afkomstig zijn zoals bv. Scandinavië, Japan, Amerika, … Ook enkele inheemse bevolkingen zoals de Maori's komen aan bod.
Rondleidingen duren een uur en beginnen ieder uur vanaf 10.00 uur tot 16 uur.
Boek hier je tour op voorhand
HEDGE ROW TRENCH CEMETERY - PALINGBEEK
Ons werk stopt nooit. Dankzij een genereuze subsidie ​​van de Vlaamse Gemeenschap hebben we de voorbije vijf jaar 24 van onze militaire begraafplaatsen in en rond Ieper gerestaureerd. Er wordt momenteel gewerkt aan de Hedge Row Trench Cemetery, dus dit is uw kans om erachter te komen wat er nodig is om een ​​begraafplaats te herstellen.
Ontmoet het team dat heeft gewerkt aan het herstel van de Hedge Row Trench Cemetery, zie ze in actie en ga zelf aan de slag onder leiding van een meester-steenhouwer.
Demonstraties zijn de hele dag mogelijk van 10.00 tot 17.00 uur.
Leer meer over de geschiedenis van onze sites in deze belangrijke hoek van de Ieperboog en denk aan de mannen die hier meer dan een eeuw geleden vochten en stierven.
Rondleidingen duren een half uur en starten om 10u, 11u30, 14u en 15u30.
Boek hier je tour op voorhand
Hooge Crater Cemetery
Verhalen over de diversiteit van de graven op deze Britse WOI-begraafplaats.
Aan de hand van de graven vertelt een gids het verhaal van WOI op Hooge, zowel over de jaren heen als over de verschillende naties, religies als leeftijden.
Rolstoeltoegankelijk, doventolk aanwezig & speciale aandacht voor bezoekers met visuele beperking. Bezoeken starten om 10 u, 12 u, 14u en 16u.
Boek hier je tour op voorhand