Who lived on your street
Enter your postcode below to discover more about the people from your area who died in the First and Second World Wars.
Discover the world war casualty who lived near you
In both world wars, Commonwealth men and women around the world left their homes to fight for their country.
Now, we are bringing the people that lived on your street, back to your street. Our search tool will show you who lived in your area, on a street near you, or even in the house you live in today.
How does the postcode search work?
Many of our casualty records contain the addresses of our casualties' next-of-kin, collected as we started creating our records at the end of World War One. This data will give you an idea about the backgrounds of those we commemorate and help you form a connection between your family and the families of the men and women who died during the world wars.
Enter your postcode in the search box above and we'll find the listed address closest to you – you can then go on to find out more about the person you discover in our casualty records and find out where in the world they are commemorated.
Who can I find?
While we commemorate 1.7 million men and women of the two world wars, the records we maintain vary depending on when and how they were originally created. Some records are more complete than others, and not every family provided us with their address.
PLEASE NOTE: In this tool, we have focussed on men and women of both world wars for whom we have a confirmed UK address.
How accurate is this search?
We've made it as accurate as we can but. In the 100+ years since the record was created, it is possible that street names and house numbers have changed or what was once a residential building has turned into something else over the years. Many families moved to find work or were rehoused after being 'bombed out' so the address they gave us could be a long way from where they, and the casualty, had lived before the war.
However, we have worked to ensure that our records are as accurate as possible.
PLEASE NOTE - HEADSTONE PHOTOGRAPHS
We are currently NOT seeking images of headstones for inclusion on our website from members of the public at the present time.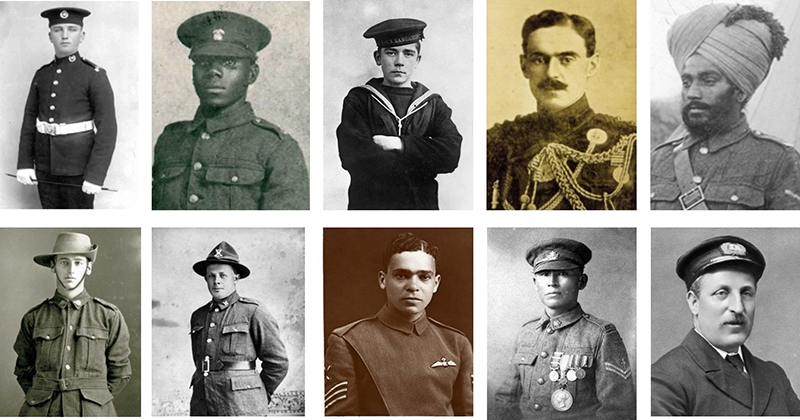 Want to know more about the people you find?
Our 'How to research…' guides are the best place to start researching the men and women of the Commonwealth who fought and died in the two world wars. We have a range of guides with some hints and tips to get you started.
Start researching